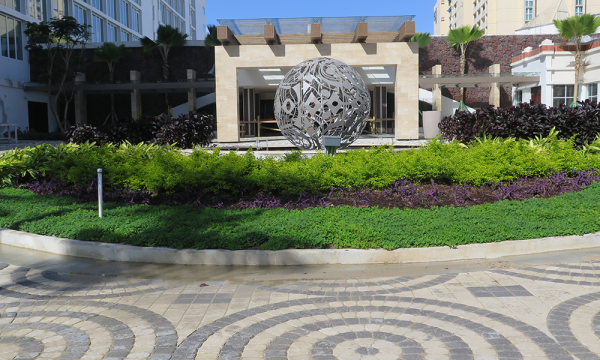 Closed since August 2016, El San Juan Hotel will begin welcoming guests again on February 5. The 12-acre beachfront property, just east of downtown San Juan, has seen a significant investment during the six month renovation, including completely remodeled guest rooms, a cobblestone plaza entry, a new pool (for a total of four), 22 luxury cabanas, a new fitness center and spa, and significantly updated meeting spaces.
With the reopening, the 388-room property will become part of Hilton's Curio collection of independent hotels, the only Puerto Rico hotel in the group.
Meeting space includes the 11,040-square-foot International Ballroom, divisible into three rooms, as well as the 6,090-square-foot Gold Room, and 11 smaller breakout rooms.
First opened in 1957, the property includes a 7,500-square foot casino, a nightclub, nine restaurants, 15 bars, and shopping. It is two miles from Luis Munoz Marin International Airport.