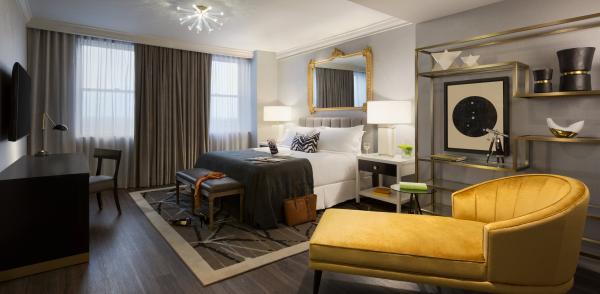 What Columbus, Ohio's new Hotel LeVeque lacks in meeting space, it makes up for in style. Expected to open in January, the property has transformed seven floors of the historic Art Deco–style LeVeque Tower, a Columbus landmark, into a 149-room downtown hotel.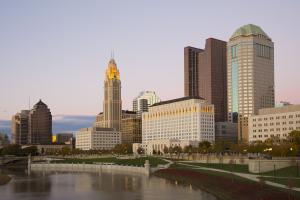 The property features luxury accommodations, including rainfall showers; a bar and high-end restaurant; and three meeting spaces. Small groups can be accommodated in two small meeting rooms on the second floor, at 621 and 592 square feet, or use the 528-square-foot Sapphire Room, a private dining room. Hotel LeVeque will be marketed through Marriott International's Autograph Collection of boutique properties.
The 47-floor tower, the 5th tallest building in the world when it opened in 1927 as the American Insurance Union Citadel, is also home to residential and office space.