Who would have thunk it? It turns out, I #LoveIndy—as did most of the other participants I asked at the Meeting Professionals International's World Education Congress held earlier this month. I hadn't been to Indy in so long that I considered myself a first-timer, so I came in a day early to participate in a Visit Indy media fam to see what the place is all about.
It was one of those get-up-at-three-a.m.-to-catch-the-plane situations, so I wasn't at my best and brightest as I trudged down the gateway to the central atrium area. Then I was greeted by some high-energy tunes and an appreciative crowd of MPI peeps mingling and picking up their badges, and my energy level surged. They had closed off an airport lounge just for our use, and people were hanging out there for some drinks and noshes before getting on their hotel shuttles. Yeah, we liked that a lot!
MPI
I'm not sure what exactly I expected when I got to downtown Indy, but it wasn't the beautiful memorials everywhere to our armed services. One standout was the Soldiers and Sailors monument in the center of Monument Circle, the site of MPI's Sunday night block party. I also took a walk through the Indiana War Memorial Plaza Historic District. In addition to a museum and three parks, it has 24 acres of statues, sculptures, fountains, and monuments dedicated to war veterans. It was overwhelming, especially coming on the heels of a trip the week before to the Exhibition and Convention Executives Forum in Washington, D.C., which is the only U.S. city that has more monuments to U.S. armed services veterans than Indy.
The fam group ate a lot, of course: Yes, the famously spicy shrimp cocktail at St. Elmo's Steak House is as spicy as it is delicious, and the swordfish was superb. We sipped Old Fashioned cocktails made from bourbon aged in Visit Indy's own reserve barrel in The Barrel Room, a hidden basement speakeasy space at Spoke & Steele restaurant at the 100-room boutique Le Meridien Indianapolis (so cool—a must-do for a high-level executive event or private dinner). And we feasted on smoothies, breakfast nachos, and other goodies at Conner's Kitchen & Bar at the Marriott Downtown.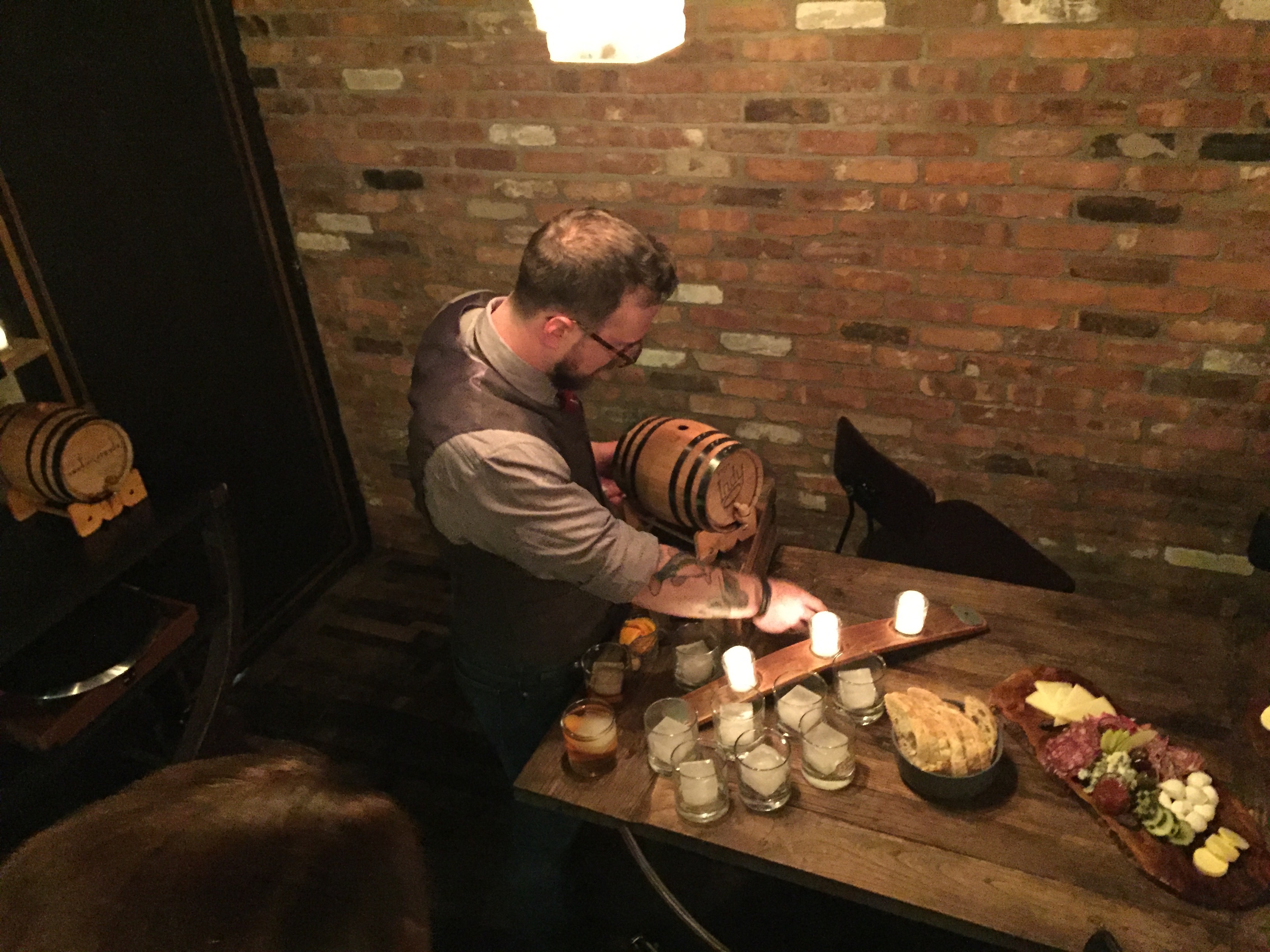 We also had a blast pedaling the Handlebar Indy pub-on-a-bicycle while sipping beer from the local Sun King Brewery. Then we had a ridiculously delicious dinner at The Livery, where we feasted family-style on course after course of Latin American delicacies. 
Lisa Wallace, Visit Indy
The feeding frenzy actually began with a roving reception at the Conrad Collection Suites—four amazing suites on their own floor, each of which is meticulously themed around a specific art movement: Modernism, Contemporary, Pop, and Surrealism. They were all amazing, though I fell head-over-heels in love with the 850-square-foot Surrealism Suite's five Salvatore Dali works and dreamy sky-and-cloud headboard wall. I also loved the 800-square-foot Andy Warhol–inspired Pop Suite, especially the headboard wall made out of shredded newsprint. We also took a quick spin through the glass-domed Artsgarden event space, which connects to both the convention center and area hotels. That night it was being set for a prom, but it hosts all kinds of special events, including an MPI WEC joint boards and international volunteers breakfast.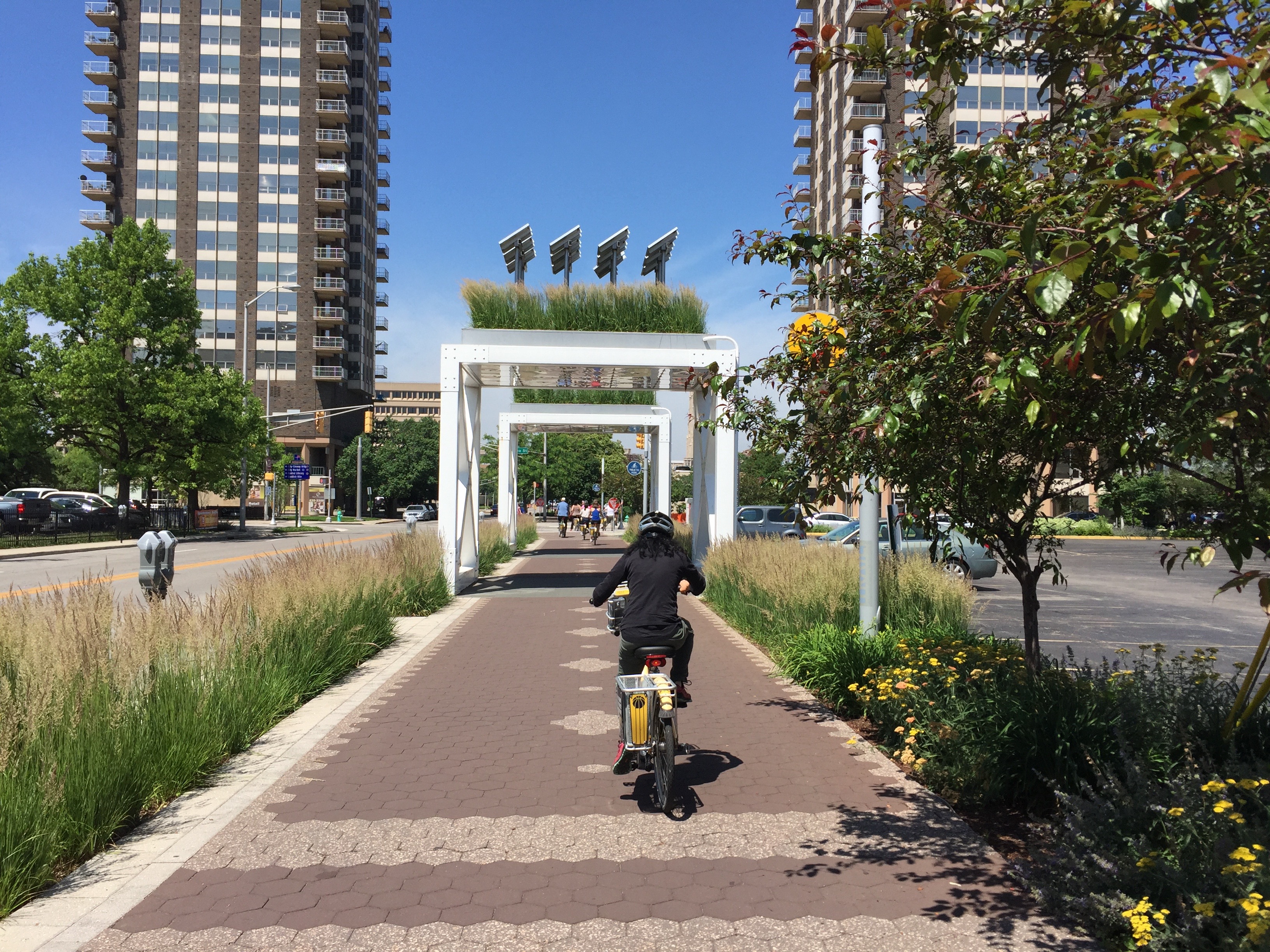 But what was so fun that three of us went back and did it again later that day was a Saturday morning bike tour along the eight-mile Indianapolis Cultural Trail, snagging our rides from the public Pacers Bikeshare system. Visit Indy's president and CEO Leonard Hoops later that day at a press conference said that racers at the Indy 500 have to make 800 turns to complete the race. I don't know how many turns we made on our decidedly slower bike tour, but there were treasures around every one of them, including tons of public art that was sometimes moving, sometimes whimsical, always interesting. The trail also cruises by the Indiana State Museum, the state capitol building, parks, and the Glick Peace Walk, featuring plaques honoring peaceful world transformers such as Jonas Salk; Martin Luther King, Jr.; and Susan B. Anthony. And who could resist a stop at The Best Chocolate in Town, where I stocked up on truffles? I didn't make the 5k fun run this year along the Indianapolis Canal Walk on Monday morning, but we did ride along the banks and goggle at the gondolas, geese, and gardens. Next time I'm in town, I want to spend some more time there, and also check out the botanical gardens and zoo, which a colleague toured while a few of us went on a second bike ride. She said they were both terrific.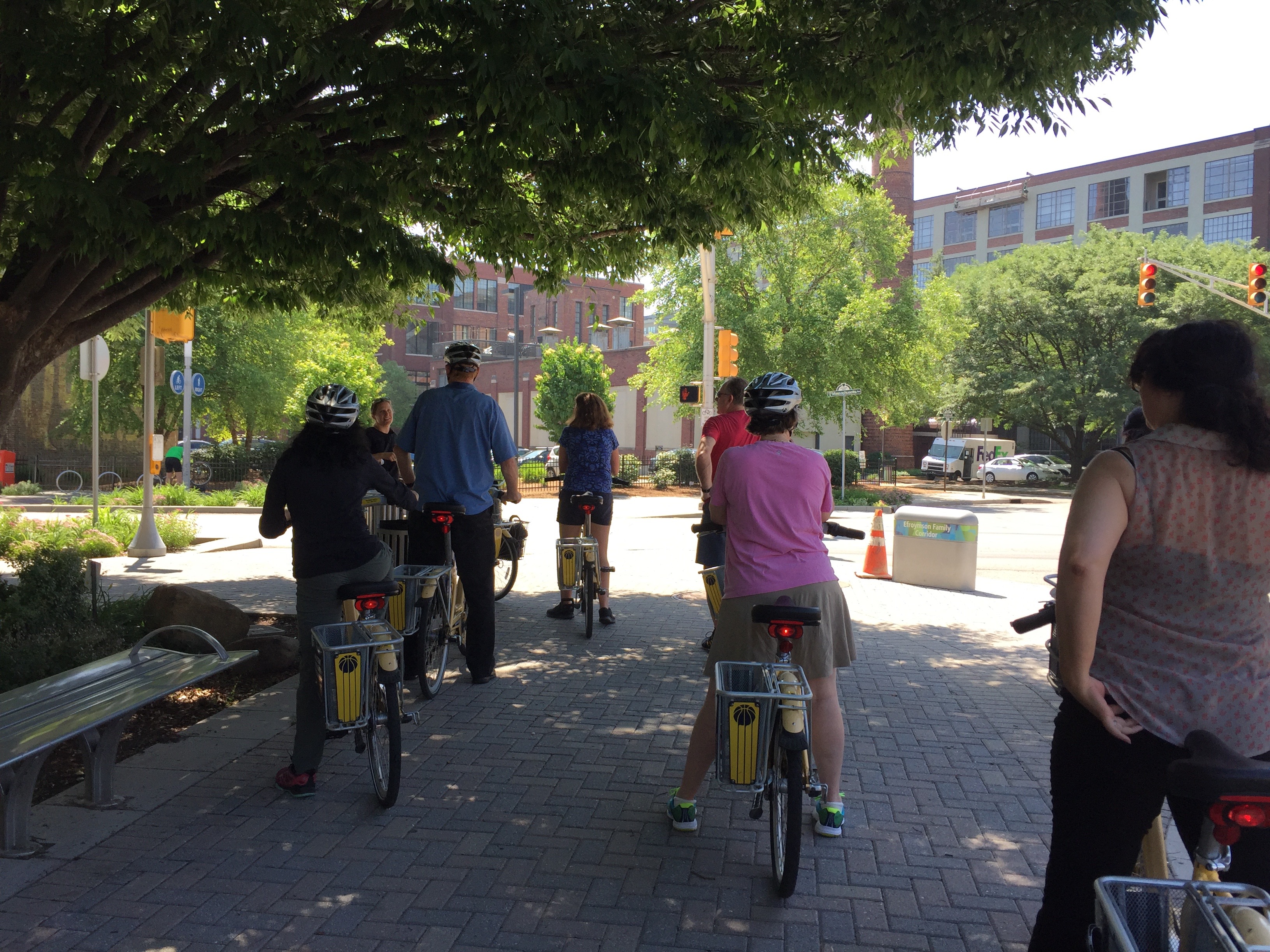 And all that was before the conference even kicked off Saturday night with an opening celebration party on the lawn at White River State Park. The park is within walking distance of the convention center and my hotel, the architecturally interesting Crowne Plaza Indianapolis Downtown Union Station—which had guest rooms in actual train cars on the second floor, and connects with a gorgeous conference center in the original Union Station. In fact, people I took a site tour with were already mapping out how they'd lay out an upcoming meeting at the center. As an aside: I'm glad the front desk alerted me to the active train tracks running just behind the building (and apparently through my closet, by the roar of it). One guy from Mexico City I met at the wine-and-food pairing the hotel held for WEC18 participants pulled out his seismic activity app the first time he heard it, thinking it was an earthquake. Not a deal breaker, but I'd try to locate my guests on the other side of the building to minimize the disturbance.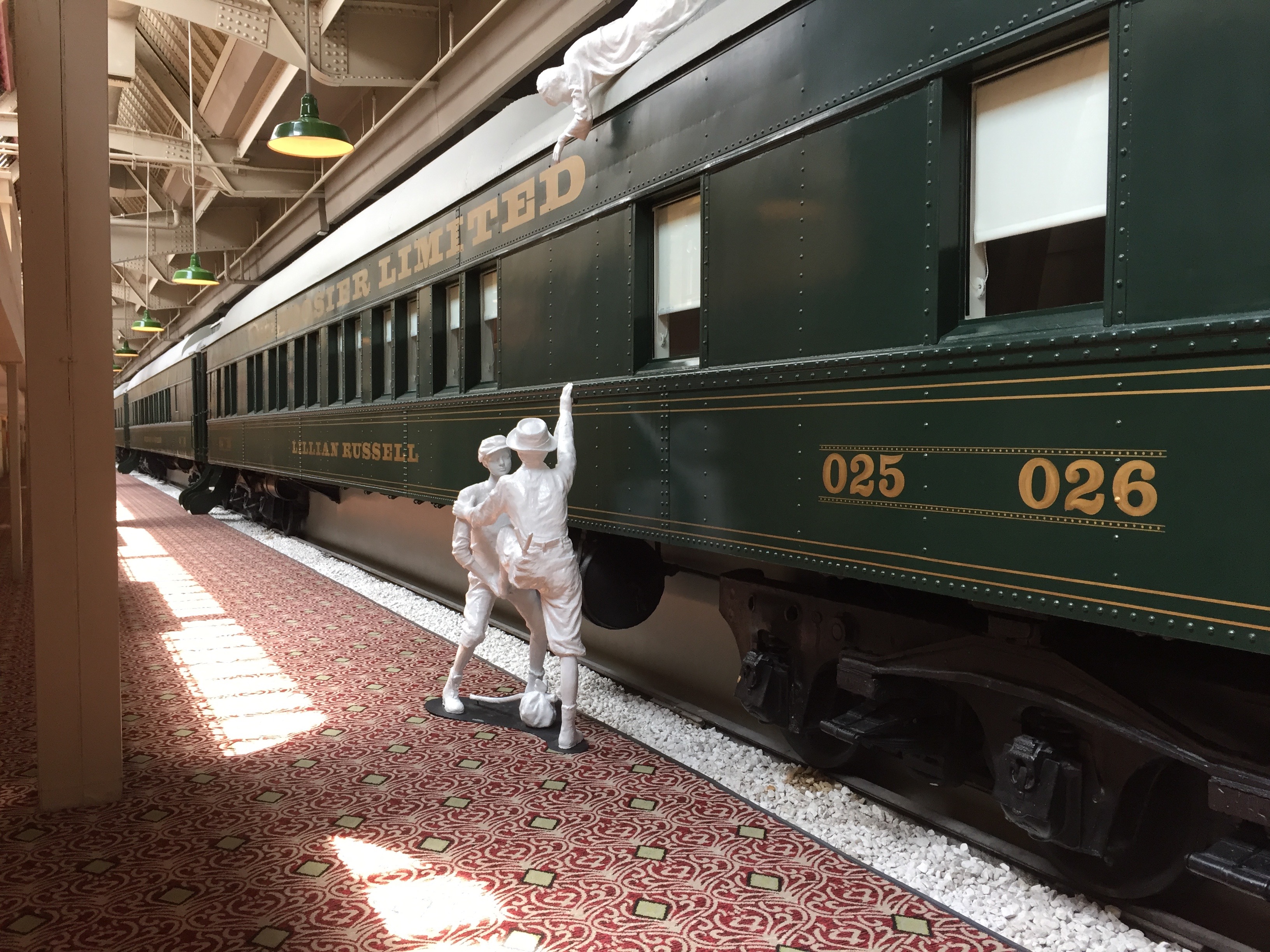 Anyway, the party at White River State Park featured a cappella group Straight No Chaser on the main stage, plus two other, smaller stages for DJ Gabby Love and Joe Meltdown to keep the crowd rocking. In addition to the music and the local culinary offerings, some of my favorites from that party were the DIY stations where you could pound a message into metal to make a personalized bracelet or keychain, create an essential oil potion to energize you or help you sleep, and make your own flower crown. The latter was a huge hit, and it was fun to see the creative and beautiful floral tiaras appear as the evening progressed.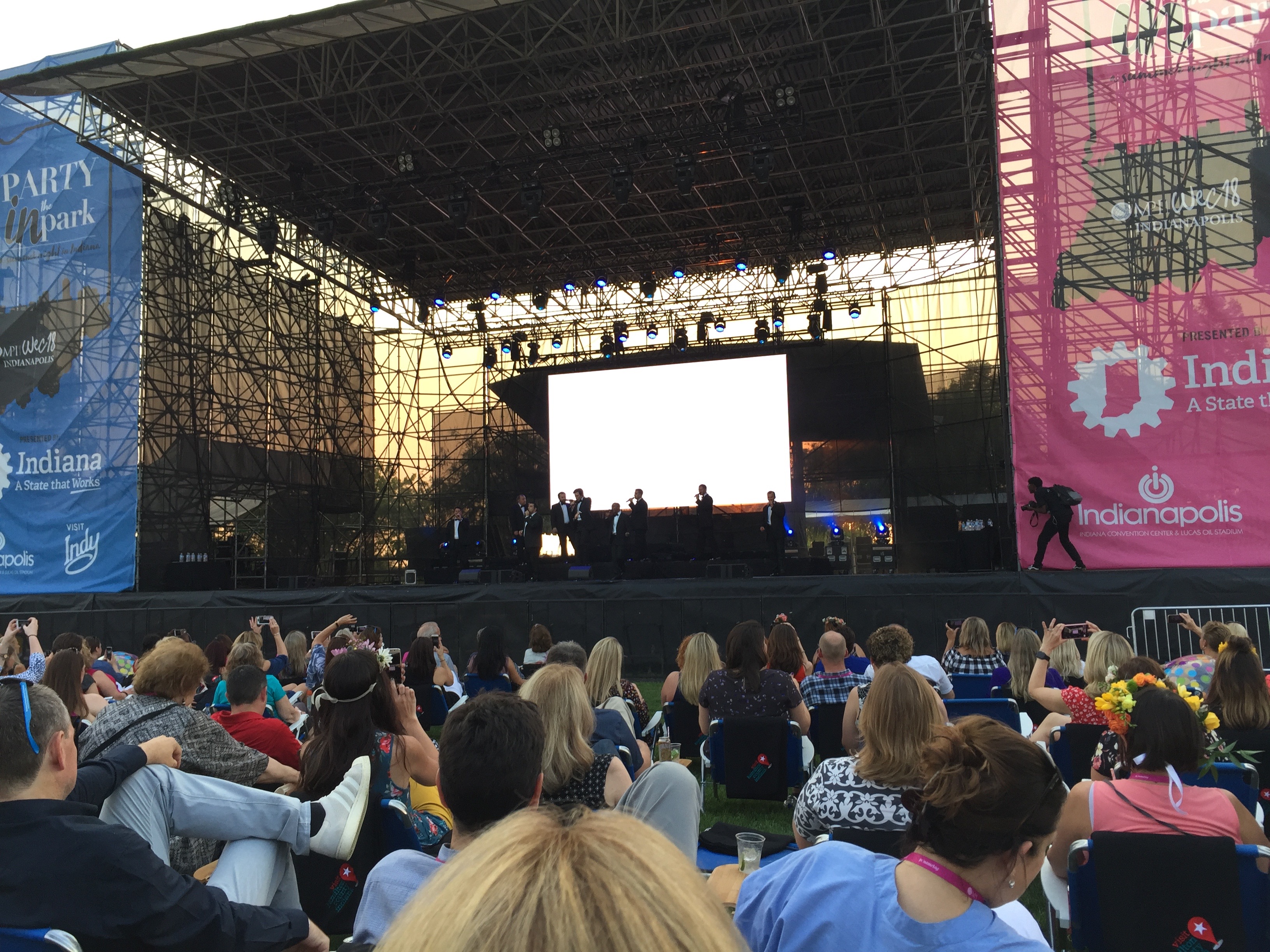 WEC18's educational sessions and the twice-daily pep rallies that replaced general sessions all took place in the Indiana Convention Center, which has 566,000 square feet of exhibit space, and 83 breakouts and ballrooms. Most of the WEC action happened on the expo floor, where the four topical "villages" featured glass-walled enclosures one person dubbed "fish tanks" for the actual sessions, which ranged from 30- to 90-minutes each. I was worried it would be hard to hear, but somehow organizers managed to direct the sound such that it didn't seep out of the meeting space and was easy enough to hear that they didn't have to resort to headsets, though MPI had those on hand just in case. Each village was distinguished by its own color scheme—pink for Social, green for Innovation, orange for Experiential, and blue for Leadership. While there was room for improvement, for a first-time experiment, I'd give it an A- to a B+.
OK, this is going on too long, so I'll just mention that it is very cool to be able to have lunch both outside the convention center's front doors on Georgia Street, where a fleet of food trucks lined up to serve us everything from pizza to tacos to ice cream; and in the Lucas Oil Stadium, connected to the center, where we kicked soccer balls, tossed footballs, took selfies with the Indianapolis Colts' mascot, and snacked on some really high-quality tailgating food. I didn't make it to the final celebration at the Indy Motor Speedway, but from the photos, videos, and number of exclamation marks I saw in Twitter posts, it was a big wow.
Indy, you done good in bringing the WEC18 theme of "Stop planning meetings, start designing experiences" to life—and showing off all that you have to offer for group events. As Visit Indy's Hoops said during a press conference, at least half of those who came to his city for WEC18 probably were Indy newbies like me. But I have a sneaking suspicion that we'll be back, perhaps with a few hundred or thousand attendees in tow.