Earn 1.0 clock hour toward your Certified Meeting Professional certification or re-certification in Domain A: Strategic Planning. For more info on how to get CE credits, click here!
Webinar live date: April 26, 2023 at 2pm ET / 11am PT
Duration: 1 hour    
Do you have a list of events a mile long? Is each one is THE most important one? Are you exhausted from pretending things are fine when really, they aren't?
Let's flip the script. Let's talk about a strategic approach to managing all of your events and meetings that powers real, sustainable success with measurable results.
Join Cvent's meeting and event experts as they discuss the power plays they've been using to make our event program more impactful by using the right event types, deploying the right technology, wowing attendees, and proving ROI. It's a masterclass in strategic thinking where you'll learn how to:
Analyze event objectives, metrics, and KPIs
Build your event program matrix
Use different event types to achieve your goals
Develop your event execution toolkit
Speakers: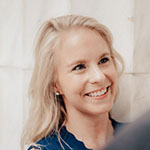 Allyson Keenan
Senior Manager, Event Technology and Operations
Cvent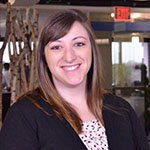 Olivia Pelzer
Senior Client Success Manager
Cvent
Sponsored by:

---
Register for the webinar below: