Here's How Planners Can Make
the Most of It
These days, it is one of the most common scenes at meetings and conventions: Attendees hustling in and out of educational sessions, refreshment breaks, and the exhibit hall, all while looking at their mobile devices. This is simply a fact of business life in the 21st Century—and a behavior that meeting and convention planners must account for when they select a host destination and start building out their event experience.
After all, when an organization is hosting hundreds or even thousands of attendees in one place who are simultaneously drawing on the local WiFi capabilities, any slowdown in data transmission to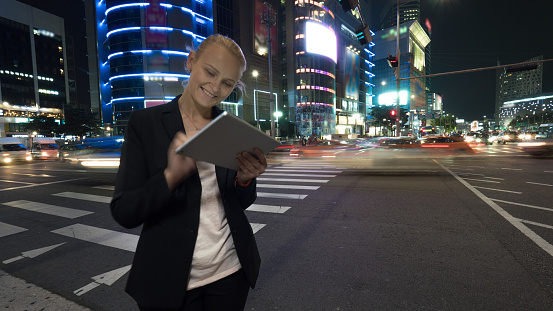 mobile devices is going to frustrate attendees and decrease their satisfaction with the event. But several countries which host a large number of international meetings and events have positioned themselves well ahead of the pack when it comes to average WiFi speeds not just in their convention centers, but across their cities as a whole. 
A recent "State of the Internet" report from Akamai, a leading content delivery network, shows that South Korea has the highest average internet connection speed in the world, at 26.3 megabits per second (Mbps). That is actually 28 percent faster than what the country's average connection speed was just one year before, and it means that South Korea's average connection speed is about 31 percent faster than second-place Hong Kong (20.1 Mbps).
Given that there is free WiFi across many public spaces in various South Korean cities—even beyond Seoul, Busan and Jeju, which are among the Union of International Associations' top 20 global convention destinations—the high average connection speed is a significant benefit for event attendees in South Korea. The reason: Attendees can easily continue their business and personal tasks online when away from the host hotel or convention facility. In fact, Park Won-soon, the mayor of Seoul, has plans to make free WiFi accessible in all public spaces by 2018, including public transportation.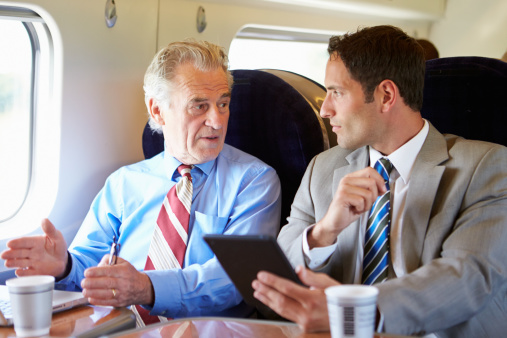 Interestingly, the next three destinations with the fastest internet connections are in Europe: Norway (20.0 Mbps), Sweden (18.7 Mbps) and Switzerland (18.4 Mbps). The United States comes in at a workable 16.3 Mbps, placing it 12th on the worldwide list. However, as services which rely strictly on fast connectivity (such as 4K video) become more widely used on mobile devices, the United States and some European and Asian nations that are not among the top 10 will have to adapt quickly in order to deliver a fully satisfying experience to meeting and convention attendees.
Critical WiFi Issues for Planners to Consider
While many convention centers boast wireless broadband capabilities of about 1,000 Mbps (also known as 1 Tbps, for "terabit"), planners have still other issues to consider as they try to build sufficient WiFi access for everyone at their events.
For instance, convention centers can segment their WiFi so that attendees access a certain amount of the total broadband, while sessions presenters and show personnel can access a separate amount. However, "I've learned to assume two or even three connections per attendee—very few people have just one device anymore," says AJ Bownas, CMP, senior event planner for The Webster Group in Washington DC. And although some centers offer free WiFi for attendee use, it is usually only to a specific limit—and if attendees reach that limit at certain times (most often during refreshment breaks and exhibition hours), connection speeds can drop dramatically. So planners might have to spend on additional WiFi capability devoted to attendee use; this is especially true if the event's mobile app or Facebook/Twitter pages are updated frequently during show hours with news, messages and meet-up opportunities for attendees.

As for session leaders who need to tap into WiFi capability to run their presentations, having a separate segment of bandwidth devoted to them is ideal. However, Bownas stresses that planners should "find out exactly how much bandwidth each presenter will need, and then order about twenty percent more from the venue" to be safe.

There is tangible concern among many event planners that the cost of securing enough WiFi capability will seriously dent their overall budget, causing cuts in other areas. But the good news is that host organizations can proactively sell sponsorships to defray the cost of their WiFi. What's more, the promotional exposure that the sponsor receives can be directly linked to WiFi usage. In other words, every time the event app pushes out news or updates during the show, the sponsor can be cited or identified in some way.

Lastly, the best way for planners to keep the cost of WiFi capability in check is to work with the convention facility to track the group's total usage each day. This might reveal, for instance, that the first and last days of an event require 25 percent less capability than days two and three. As a result, the group can contract in the future for less bandwidth on days one and four, saving money in the process.