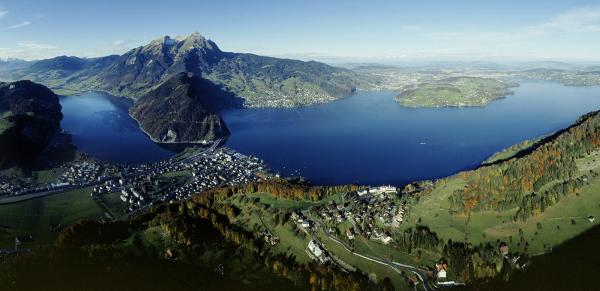 In Switzerland, 20 minutes from Lucerne, the Bürgenstock Resort Lake Lucerne is taking shape for a September 2017 opening on the mountainside 1,500 feet above the shores of the country's fourth largest lake.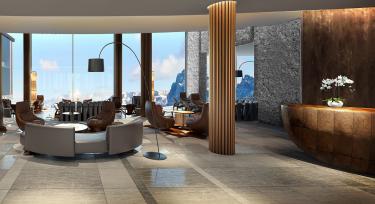 The resort will include the new Bürgenstock Hotel, a 102-room contemporary property (guest arrive by railway); the existing 108-room Palace Hotel, an elegant grand dame built in 1904 and now being restored; extensive conference space, including a 5,400-square-foot ballroom; and the Bürgenstock Alpine Spa. The giant 107,000-square-foot spa has 15 treatment rooms, an indoor pool, and two outdoor pools, one with an infinity edge and views of Lake Lucerne.
Also on site are a small inn and the 160-room Waldhotel, a healthy living center, focused on beauty and relaxation treatments, post-operative recovery, medical check-ups, disease prevention, and nutritional consultation.
All together the property offers 383 guest rooms as well as 23,680-square-feet of meeting space in a conference center. The no-cars resort has a nine-hole golf course, three tennis courts (two indoors), a curling facility, horse stables, a private cinema, and a sculpture trail. View a live cam of the construction (and gorgeous scenery) here.