Drones can add some , but as is true for most new technologies, there are tricks to doing it right. Here are seven key things to know when contemplating using drones at an event, according to Christine Hilgert, CMP, senior vice president of meetings, Meeting Expectations, who spoke about drones at a recent MeetingsNet webinar.
Related: Drones: Moving Into Events at the Speed of Flight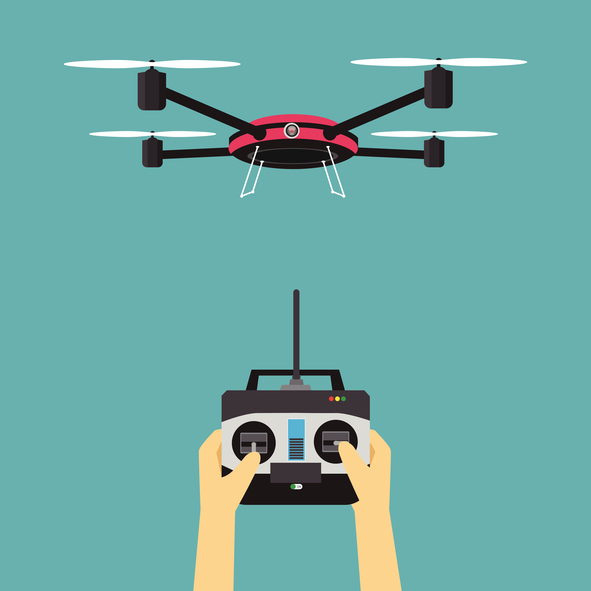 1. A pilot must always have line of sight, meaning that they have to always be able to see the drone while it's in the air. If the pilot is in first-person view, meaning he or she is wearing the goggles to get a drone's-eye perspective, you should also have a copilot to watch the physical equipment. For safety and experiential reasons, she recommended that planners hire professional pilots to manage drone activities.
2. Drones flown outdoors must be kept below 400 feet.
3. Drones being used for events today weigh less than 55 pounds. For one show she did last spring, Hilgert was planning to fly 12 drones at a large Las Vegas venue. But the paperwork the venue required her to fill out to get permission to fly the drones "asked the wrong questions"—including the weight, which the venue assumed would be similar to heavy military-grade drones. "I took photos and videos of the drones we would be using, included their weight and battery information, the kinds of electricity we would need, and the safety measures we were going to put into place to make my case to get approval," she said.
4. Know your local and state laws, which will vary. For example, she said, in California, you can't fly a drone over people without getting their permission to be filmed. In Tennessee, you can't fly over property lines, but there are no provisions about flying over people.
5. You need permission from the FAA to fly within five miles of commercial airspace, federal buildings, and national parks. More FAA rules here.
6. The FAA last summer developed a drone commercial pilot exam. Those who pass the exam can get additional permissions not available to those who are not certified as commercial pilots.
7. A new development we may see in the near future: drone geofencing, which would require the drone to either stop at the designated line or return to its base.