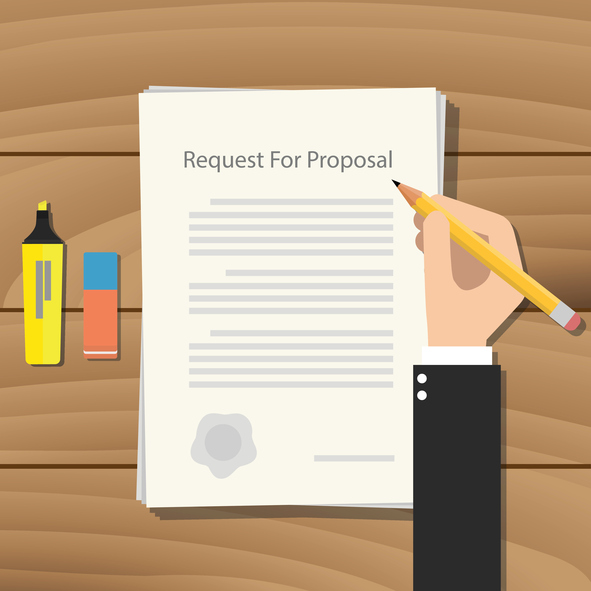 Requests for proposal, a vestige of the old economy, have been used for decades to secure event space. For those of you who haven't had the joy of dealing with RFPs, this is how it works: Event hosts fill out a lengthy form encapsulating their meeting needs, which may include space, food, audiovisuals, logistics, guest rooms, and other details. Event hosts then check off all the venues they may be interested in—generally no less than five venues, and it can be up to 10 or more. Each of these venues then allocates a member of its event sales team to review and respond to these requests and come back with a proposal and pricing. The RFP is the foundation for how organizations have interacted with venues for their meeting and event needs, and the backbone technology for facilitating the process is dominated by Cvent and Lanyon, which merged earlier this year. This process has been used for decades, so why fix it?
Meetings Are Getting Smaller
According to CoreNet Global, in the early 1990s the average American office provided 400 square feet per employee. Today it is 151 square feet per employee. By 2020, it is projected to be 125 square feet or less per employee. The "grey space" of large conference rooms; open, airy general spaces; and private offices is all but disappearing. Why? Because employees no longer have to go to the office to have a productive day—they work remotely, on the go, and from anywhere.
What this trend has led to is an unprecedented surge in small offsite meetings around the world. These leaner offices are less likely now than in the past to have spaces that can accommodate "all-hands" meetings. If they do have these spaces, they are limited and in high demand. This has been one central reason for the surge in small offsite meetings.
The other reason is cultural. A key example is Google, which is renown for having some of the best offices and campuses in the world. Despite having all the meeting space in the world, there has been a cultural shift at Google to encourage project managers and leaders to get their teams out of the office, to bond and create innovative ideas in new environments. Many of the most innovative companies have embraced the offsite meeting as a key way to spark innovation and provide immersive experiences away from screens for trainings, strategy sessions, workshops, recruiting, and many other functions.
The surge in small meetings is being felt throughout the industry. Hyatt, Hilton, and Marriott have all reported small meetings as the highest growth segments of their respective meetings and events businesses. Many major travel management companies, meeting planning organizations, and corporate meeting planning departments have reported the same. Small meetings are surging, leaving most professionals feeling plagued and burdened because they lack the tools and resources to manage them.
They Are Also Getting More Last-Minute
Most corporate small meetings, which often are held for internal, highly team-centric purposes, are planned in 30 days or less. Most companies "kick the can" for small meetings to the administrators, assistants, and team-leads themselves. Many meeting departments have recently moved more sharply delineate their duties and now identify themselves as responsible strictly for "events for 100+ people" to offset the surging need for small meetings and distribute the workload down to teams. This is a very reasonable outcome considering the fact that meeting and event teams don't have the tools to efficiently deal with small meetings.
So Why Are RFPs Broken?
RFPs are painful for planners for a number of reasons. The product experience hasn't evolved to respond to the current enterprise mindset—it's still based on forms and long response times, without the rapid response and personalized approach that planners need to be truly successful. The creation of an RFP itself is an arduous process that involves defining many variables that may be fluid or undefined, particularly for smaller and more last-minute meetings. Today, you can rent an apartment in fewer clicks than it takes to plan a small meeting.
Once the form is filled, the juggling process begins. With RFPs, planners are inevitably forced to select many properties rather than honing a short list. The reason is the poor response and conversion rate they get from the RFP process. Venues know that planners are "checking all the boxes," and so they respond selectively, creating the vicious cycle of non-response. Once a couple of packages are submitted, then the individualized negotiation process begins, which is painful and has led to a poor experience for all the involved parties.
The final pain is pricing. With an RFP model, venues are able to maintain high and often artificial pricing. Pricing is not transparent. Venues are able to quote prices based on who the customer is, and this hurts planners because they are not empowered to make decisions based on an even playing field. With the merger of Cvent and Lanyon, consolidation likely will drive prices up.
It is perhaps the venues, however, that face the most pain in the RFP process. The average hotel has two or three people on their meeting and events team who are left with the task of responding to hundreds of RFPs, with a miserable conversion rate. The cost that venues face for this response significantly eats into venue profitability. The biggest pain is that resources are often pulled away from event production to respond to these requests, which erodes the success of the events and creates another vicious cycle. For venues to win in this market and grow their business, they have to produce great events. Based on all of this, it seems like a huge disservice to base your events on a highly inefficient, low-conversion RFP-based model.
So What's Next?
The major pains are related to process, pricing, and booking. The trends in technology today will be embraced by meeting professionals and venues to create the new future for the industry, one that is supported by healthier relationships between planners and venues, better meeting experiences for customers, and optimized pricing to increase success for all. Here are the likely technologies that can make that happen:
Instant Bookings. Small meetings shouldn't take three or four days to book. The rooms are generally available at venues and customer needs are usually not complex. It should take a couple of clicks to book the space—not days. The only way that this would happen efficiently is a marketplace model whereby a customer can compare multiple properties, prices, and options all at once.
Amenities Ordering. For a successful small meeting, customers do need amenities. A meeting would not feel complete with food, beverages, and audiovisual options. Venues tend to overcomplicate these options with complex packages. The seamless platform of the future will allow customers to book these items individually, and venues shouldn't have to take on the burden of calculating each request. Instead, each purchased item should flow to the appropriate department with real-time availability.
Messaging. Messaging is all the rage with Millennials, who are increasingly entering the meeting industry. The ability to message venues and create custom orders is the "killer app" of the future. Ultimately, many small meetings do require customization: perhaps it's room nights (i.e., heads in beds), dietary restrictions, or room-configuration changes—all of that shouldn't take 15–20 frustrating emails. It should be seamlessly handled by messaging.
The key for the future of the meetings industry is to remove of the pain in the process—finding appropriate venues, filling out RFP forms, the back-and-forth negotiations, contracts, and payments. With the right technology platform, all of this would be put out of the way so that venues can focus on their expertise: delivering amazing meetings.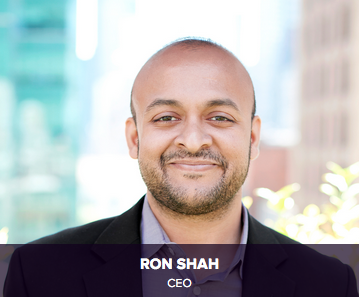 Ron Shah is CEO of Bizly, a marketplace designed to enable professionals to discover and book luxury meetings at the world's leading hotels and (coming in early 2017) restaurants.