Brought to you by: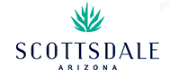 Scottsdale, Arizona, offers all the services and amenities you'd expect for your clients, as well as the discovery of something delightfully unexpected – the stirring beauty of the Sonoran Desert. 
Scottsdale helps you get down to business with more than 70 hotels and resorts with on-property facilities that run the gamut from high-tech boardrooms to expansive resort conference centers. If you're looking for unique settings for receptions and theme events, we've got those, too – Arabian horse ranches, collector car galleries and architectural wonders are just a few of the options at your fingertips.

When the day's business is done, Scottsdale's Sonoran Desert setting offers your group a refreshing change of pace that puts both adventure and serenity at their doorstep. From off-road tours and spa treatments inspired by Sonoran Desert botanicals to downtown dine-arounds and cowboy cookouts under a starry swath of sky, Scottsdale's desert experience will leave your group feeling effortlessly revitalized.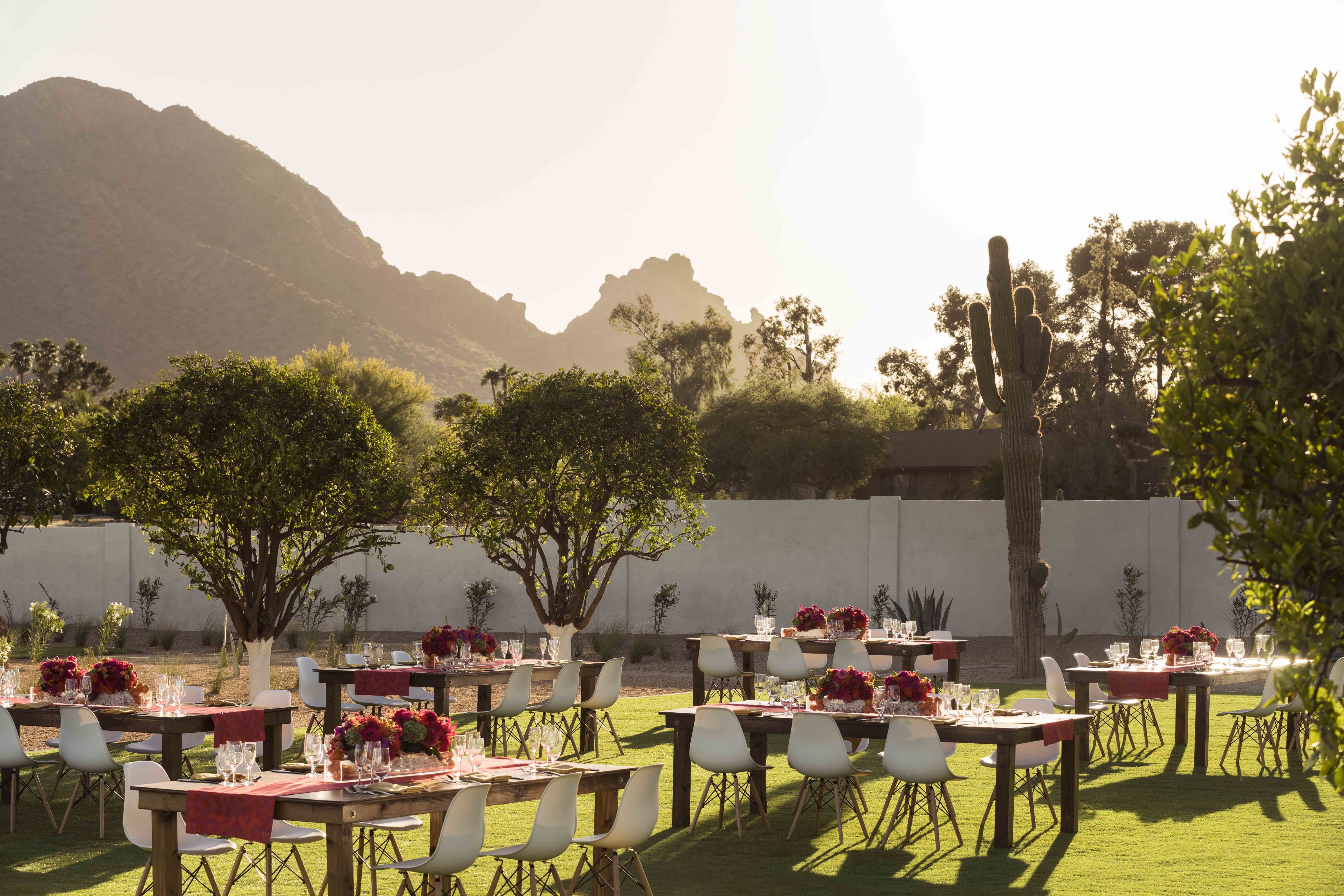 And since we're a city never content to rest on our laurels, we've been busy with new resort openings and renovations, including:
The midcentury modern Andaz Scottsdale Resort & Spa opened in Dec. 2016 with a sleek design and more than 46,000 square feet of indoor/outdoor meeting and event space. The indoor meeting spaces are inspired by artists' workshops – "easel" and "mural" studio rooms for small gatherings; "Forge," "Loom" and "Press" all feature original artwork and breathtaking desert or mountain views; and the "Guild" boardroom with floor-to-ceiling windows to facilitate innovation. For corporate retreats, book the aptly named "Retreat," an exclusive enclave with 23 rooms, private pool and lawn.
The Phoenician is close to completing the most extensive transformation to its public spaces since opening in 1988. Upgrades include the three-story Phoenician Spa (complete with rooftop pool), a modern-American restaurant named Mowry & Cotton, and swank VIP seating at the resort's impressive pool complex. Spa renovations are scheduled for completion in 2018; other upgrades in December 2017.
Mountain Shadows resort debuted in April 2017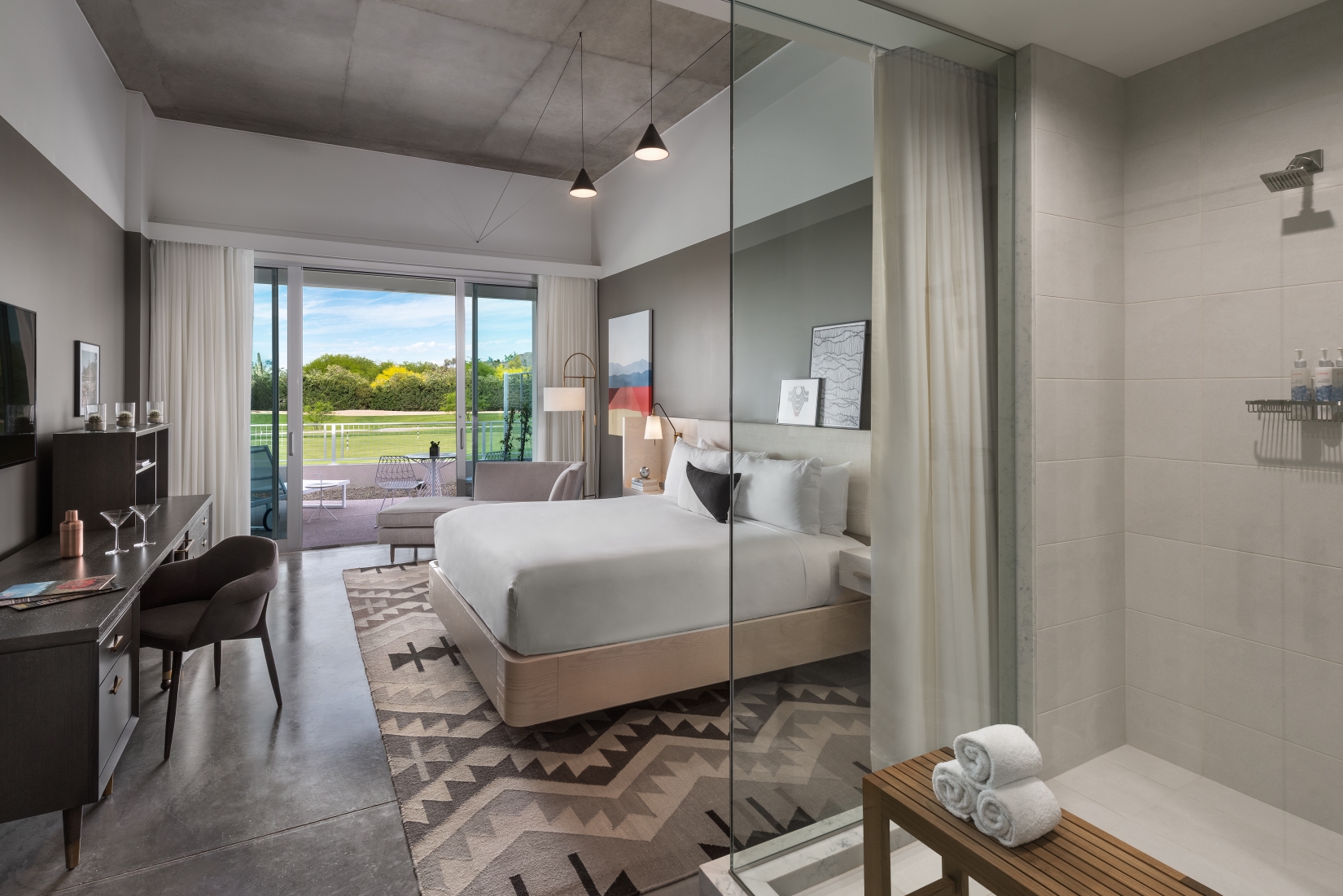 in the foothills of Camelback Mountain, boasting a 1950s modernist décor with industrial finishings and local artwork. The resort's nearly 40,000 square feet of space includes one ballroom, several meeting rooms, two boardrooms and five scenic outdoor venues. Mountain Shadows' pièce de résistance is the dramatic 4,000-square-foot "Camelback Overlook" outdoor event deck, but the main "Paradise Ballroom" is equally as impressive thanks to a retracting glass wall that opens onto a lush terrace.
JW Marriott Camelback Inn is constructing its own state-of-the-art conference center that will bring the resort's meeting and event facilities to 95,000 total square feet. At the center is "Paradise Ballroom," boasting floor-to-ceiling windows overlooking Mummy Mountain and spacious outdoor terraces surrounded by verdant gardens. The ballroom is completely customizable, with built-in adjustable walls that allow for easy accommodation of groups from 80 to 1,500. The conference center is scheduled for completion in June 2018.
Formerly known as FireSky Resort & Spa, The Scott Resort is wrapping up a $15 million facelift that includes an upgrade to its 14,000 square feet of meeting and function space. Event areas will see new custom decorative finishes, and fresh landscaping will enhance the resort's outdoor venues and lagoon-style pools. The Scott's 204 guestrooms will be revamped in a later phase. Phase one is scheduled for completion in fall 2017.
Contact:
Kelli Blubaum, CMP
VP of Sales & Services
Experience Scottsdale
480-949-6293 / [email protected]
www.MeetInScottsdale.com