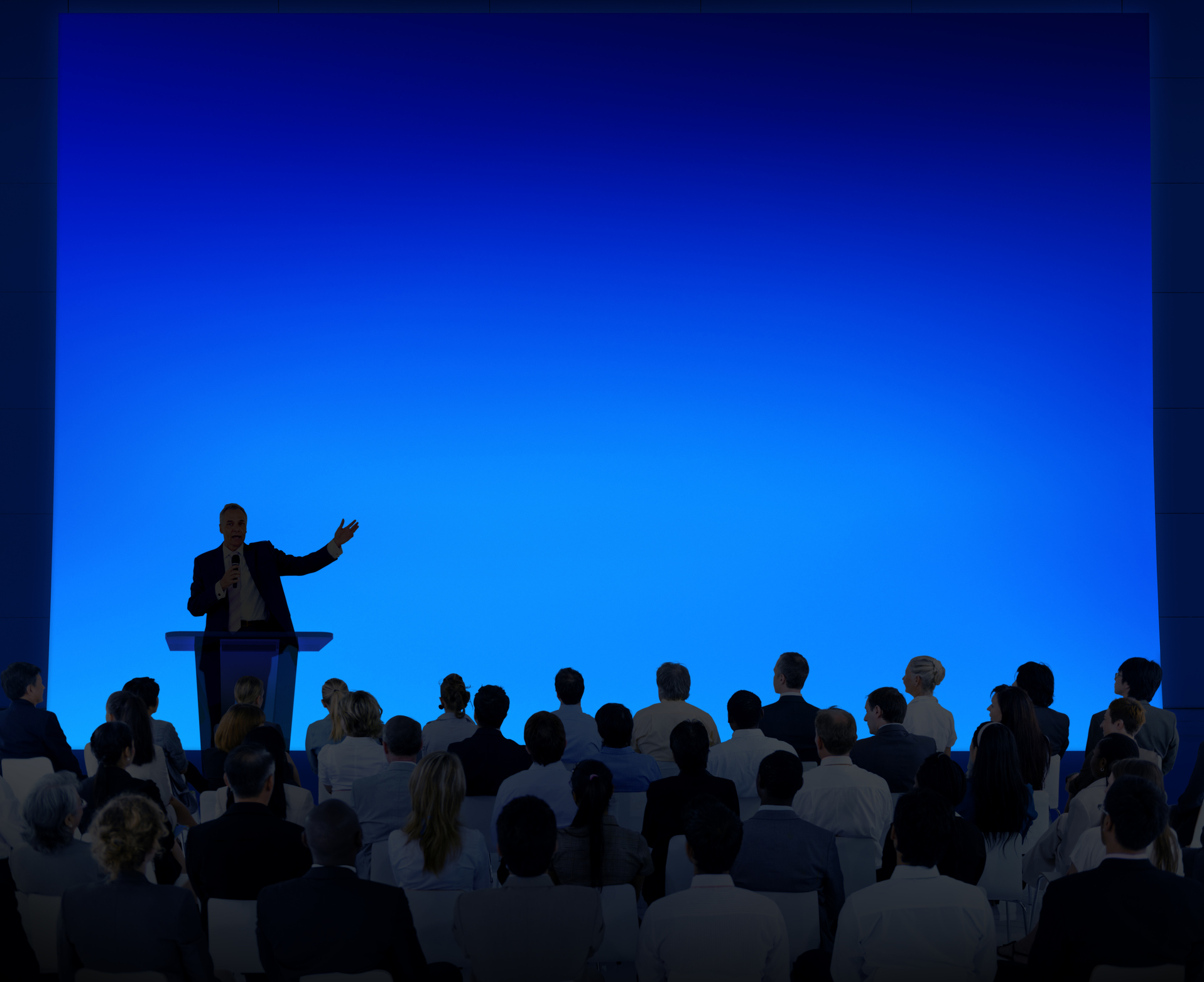 Your meeting is quickly approaching and you want to ensure your general session presentations won't be yawn-inducing, generic PowerPoints or Keynote slideshows, but rather aim to truly captivate your audience and move them to action. So how can you help your speakers enhance their slides and deliver professional, polished presentations that get your audience not just engaged, but inspired?
Here is a (noncomprehensive) list of 11 tips to enhance a PowerPoint or Keynote slideshow. Pass these along to your speakers, and let us know what you think in the comments section below.
Tip #1—Adjust font size according to your venue.
Your font needs to be big enough for your audience to read, but "big enough" varies greatly by venue. The size of your type will depend on the size of the screen and its distance from the furthest seats in your audience. Keep these factors in mind, and remember—just because you can read it well on your laptop, it does not mean an audience member at the back of the room can. 
Tip #2—Use slides as a guide, not a teleprompter.
Don't read the slides verbatim, but use them as a point of departure. Include a photo or a quick sentence or two to introduce your points, then expand upon the ideas while communicating with your audience directly. Let the AV crew take you to camera so your facial expressions and other nuances are seen, even by folks in the back row. It doesn't take long to get the gist of a slide, so move on from it sooner rather than later.
Tip #3—Don't be afraid to include a lot of images.
Many people give the well-intended advice to avoid clutter in your presentation by reducing your number of images and sticking to a maximum of one per slide. Go ahead and break this rule. Sets of images can leave a strong impact on your audience and help you communicate your story. You can incorporate numerous images in a photo montage, for example, to great effect. Just keep the size and placement of your images in mind when working out your design.

Tip #4—Don't be afraid to include animations, either.
Animations, when used properly, can be a very positive addition to a slide. This is especially true for charts and graphs, which are eye-killers when static. 
Tip #5—Design for widescreen format (16:9 aspect ratio)
Previously, standard slideshow dimensions were 4:3, now the 16:9 format is what your venue should have. With 16x9 format, you can potentially see 25 percent more of the picture. Not only do you see more of the screen with a 16x9 picture, but the wider format is more pleasing to the eye, as it approximates the natural field of vision. If you create your presentation in 4:3, there will be dark borders on each side when it's projected on the widescreen, something easy to avoid if you design in 16:9 widescreen format.

Tip #6—Stay away from the edges. 
Projectors can often overshoot a screen, cutting off your information. Make sure to leave plenty of space around the edges of the slide to ensure that your text and images are given the uninterrupted spotlight they deserve.

Tip #7—Remove page numbers, notes, etc.
Remove those ugly and useless page numbers, your name, and references to the title of the deck from the bottom of your slides. No one can read them, anyway, and leaving them out will not decrease the impact of your overall message.

Tip #8—Avoid an all-white background.
An all-white background is hard on the eyes in a darkened environment, and adds a bright light source (the screens), which lessens the impact of your theatrical stage lighting.
Tip #9—Insert black slides for transitions.
If the screens will be switching from slideshow to camera during your presentation, consider inserting black slides for the spots in your presentation when you want to tell the crew that it's time to go back to camera.  See my earlier MeetingsNet blog post for more details on how that's done.
Tip #10—Avoid standard PowerPoint templates.
Ditch the standard PowerPoint templates; they're boring and overused. Develop your own format, and if you're representing your company, association, or organization, keep color and fonts consistent with your branding.
Tip #11—Visualize your data.
Got data? Visualize it in charts and graphs to tell a story that's easy for the audience to understand at a quick glance. As we mentioned in Tip #3, don't leave them static on the screen. It's also worth noting that charts and graphs are classic locations for fonts that are way too small. Tiny dates or data points along the X and Y axes of a chart can be utterly impossible to read by the audience, so be careful.
To quickly summarize—while not a comprehensive list, this set of 11 tips will get you well on your way to creating an impactful, engaging presentation for your audience. For more ways to move your audiences to action, check out my earlier blog post on 5 No-Cost Ways to Energize Your General Sessions or Josh Golden's 5 Tips for Scripting a Captivating Event.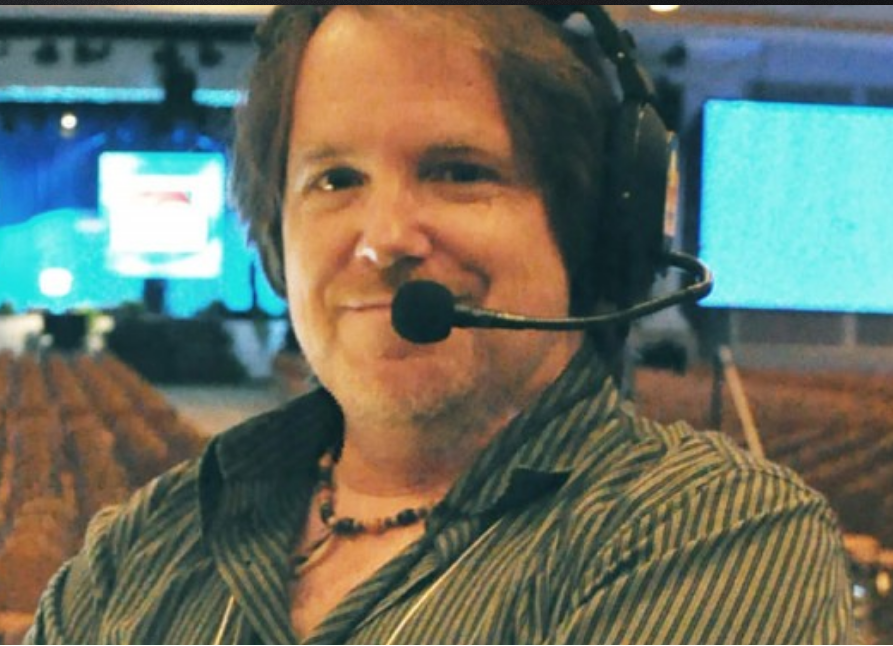 Scott Babcock is the director of event production at PCI, a marketing agency that specializes in audience engagement through strategy, video, event production, digital services, and design. Scott coordinates and oversees all audiovisual and multimedia technology for PCI's major corporate and not-for-profit clients.