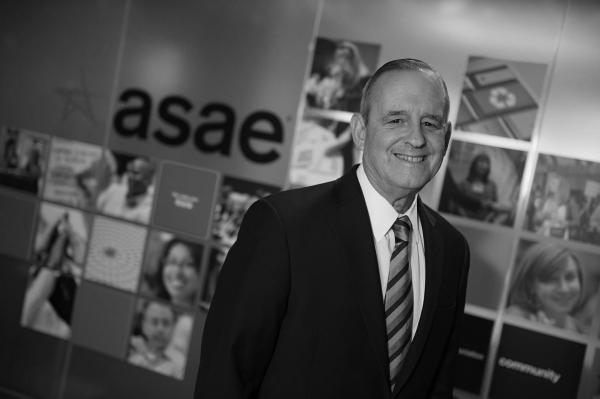 The American Society of Association Executives has a long history of modeling and promoting diversity and inclusion in the association community. This summer, at its annual meeting in Salt Lake City, the association upped the ante on that commitment. The board of directors approved a new D&I advocacy and policy model, including a contract clause that would invoke force majeure to cancel an ASAE meeting should the meeting destination pass laws or regulations that would result in discrimination. (See the clause in its entirety here.)
The board was moved to take these actions in light of controversial legislation proposed or passed in several states over the last two years that, in effect, discriminates against LGBT people, explains ASAE President and CEO John Graham, IV, FASAE, CAE.
"This is not a moral stand, it's a business stand. If our members can be denied public accommodation of any kind on the basis of a destination's laws or regulations, that would threaten the success of our meeting," Graham says. "Associations cannot afford the risk to their reputations of doing business in jurisdictions that are perceived to be discriminatory."
In the broader context, ASAE's recent moves reflect cultural changes that have swept through American society with amazing alacrity, most notably the legality of same-sex marriage. Graham says, "Underpinning all of this is the Millennial generation, which is largely blind to race, color, gender, and sexual identity. They expect the companies and organizations they're part of to be the same way."
Graham acknowledges that for many associations, an anti-discriminatory clause similar to ASAE's might be difficult for boards to embrace—whether because they don't agree with it, believe it would be hard to enforce, or because it would preclude meeting somewhere essential. "A clause like this is meant to make a statement as much as anything," he says. "Part of what we are trying to do is to help our hospitality and CVB partners advocate by showing what the ramifications of these types of laws could be." 
So far it's working. Recently the association signed a contract with Dallas for its 2021 annual meeting. "They accepted the clause. We're on the books," Graham says. Meanwhile, Texas Lt. Gov. Dan Patrick has called for state lawmakers in the 2017 legislative session to act on a bill that would restrict use of public restrooms by transgender people. Stay tuned.
Back to Full Story:
Diversity by Design: 5 Leaders on the Evolution of Inclusive Meetings and Events