Technically a city hotel, the 266-room Ritz-Carlton, Sarasota, on the west coast of Florida has the feel of a resort thanks to its setting on Sarasota Bay, its lovely grounds and pool, and a bonus feature—the nearby Ritz-Carlton Member Beach Club, directly on the Gulf shore, where guests have full privileges and groups will find some knockout lawn and terrace event space with views of the sun melting into the sea.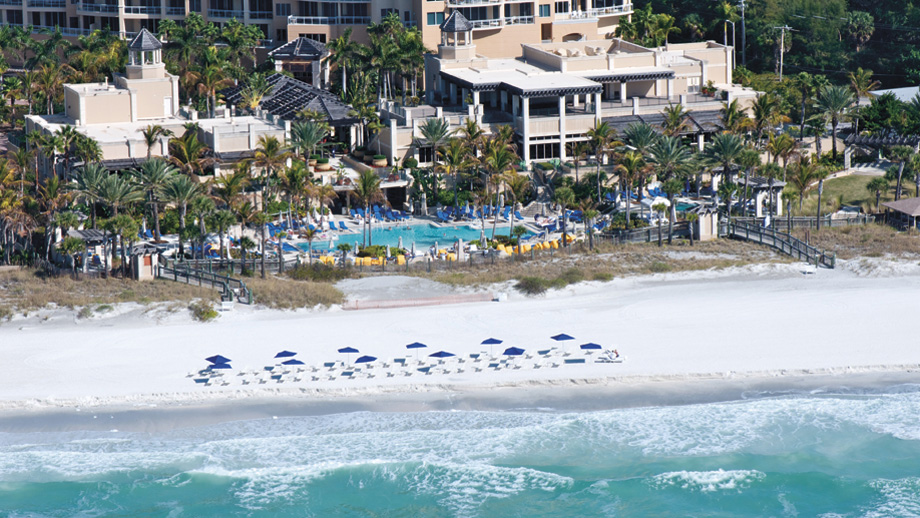 An overview of The Ritz-Carlton Member Beach Club, Sarasota
 
At the recent Ritz-Carlton Insurance Advisory Board Meeting, for example, some 90 planners, guests, and Ritz-Carlton representatives enjoyed a reception and dinner on the Sunset Terrace at the Beach Club. As the outdoor grills were heating up, Chef Dwayne Edwards got the crowd's attention by pointing out a fishing boat approaching the shore, and telling guests the fish that would be grilled for dinner was just coming in.
Sure enough, banquet staffers waited with coolers on the sand, taking the catch and carrying it up to the terrace where Chef Edwards led a lesson in filleting huge fish and chunking them up for grilling. Talk about combining all your current food trends: Here was local, sustainable, and seasonal food prepared by a skilled and personable chef narrating a unique demo. A breezy, roofed terrace with sunset views makes a meal special enough, but watching your dinner come out of the water? That's a fresh group idea!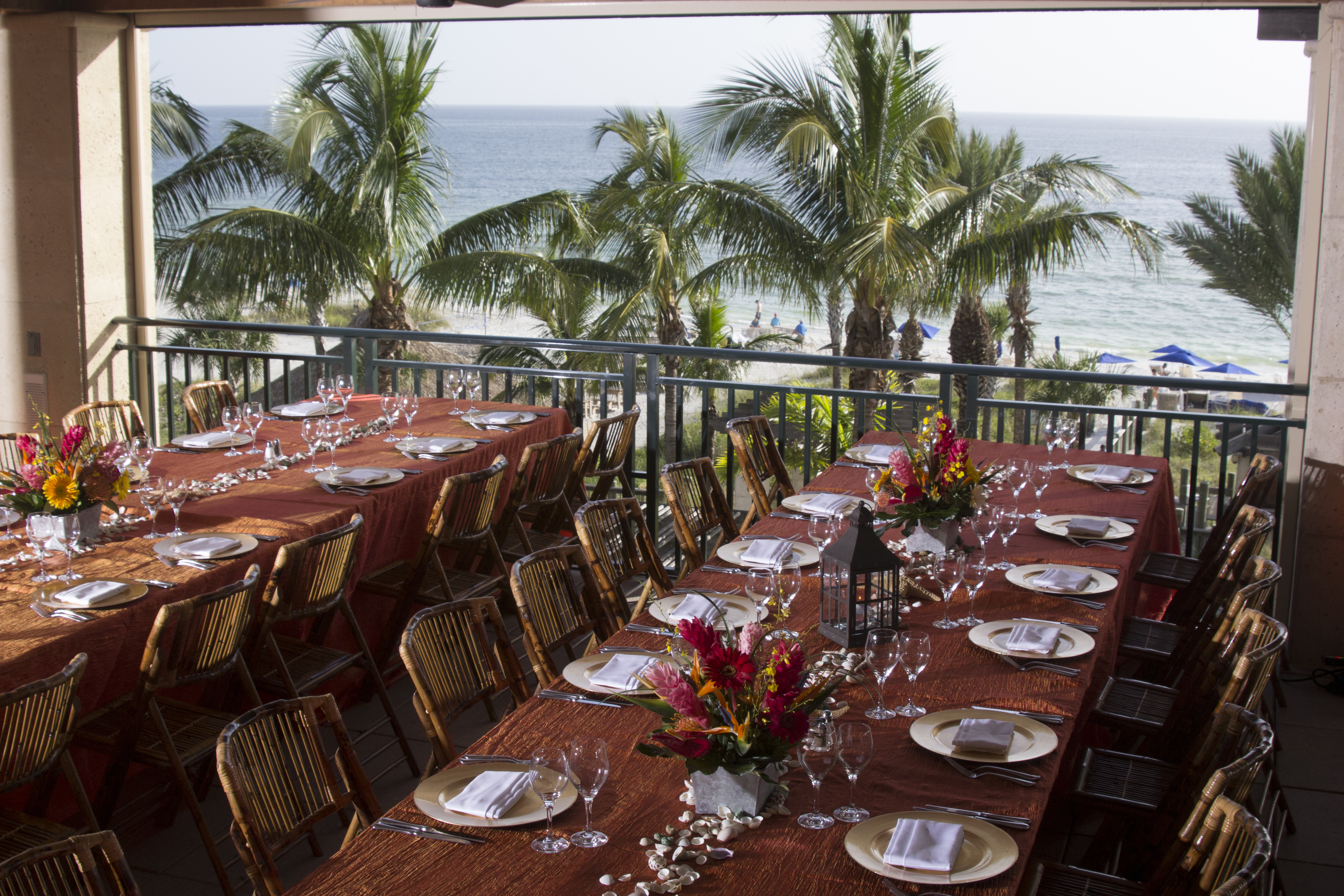 An elegant al fresco dinner set on The Sunset Terrace

In fact, Chef Edwards brought many ideas with him upon joining the resort just last fall from Portland, Ore., epi-center of the farm-to-table and slow-food movements. One of his goals is to source food within 150 miles of the resort, meaning that menus may list "seasonal greens" and "market vegetables" instead of specific items.
"I could offer you a tomato in mid-winter and a tomato in mid-summer but it will be a very different taste experience," he laughs.
His sensibility meshes well with The Ritz-Carlton, Sarasota's new restaurant, Jack Dusty, which is representative of the "culinary and beverage" philosophy throughout the Ritz-Carlton brand, emphasizing dining that is experiential, responsible, and relevant to the time and place. Complementing its location on the Gulf of Mexico, Jack Dusty takes its name from the slang term for a ship's store clerk—the sailor who kept careful track of food supplies and doled out each shipman's daily allotment of rum. (The name is a shortening of "Jack of the Dust," specifically the purser's mate who would make the bread and therefore was always in the dust—i.e, flour.)
The Ritz-Carlton, Sarasota, rounds out its offerings with 18,000 square feet of indoor meeting space, a spacious fitness center, and a full-service salon and spa offering more than 100 treatments. The Ritz-Carlton Golf Club, with its Tom Fazio–designed course, is 13 miles away.