When Major League Soccer decided to begin playing again following a temporary shutdown because of the COVID-19 pandemic, the league decided on an unprecedented strategy—hosting a tournament in one location and creating a "bubble" environment for players and support staff to prevent a virus outbreak. 
While the concept of a bubble is now common as several sports leagues have opted for this format, when MLS approached us at the Walt Disney World Swan and Dolphin Resort to be host accommodations for the "MLS Is Back Tournament," there was not a model to reference. It had to be created.  
The first thing we had to do was collaborate. The hotel and MLS planning team came together to develop policies and procedures to define this six-week bubble experience. The pandemic challenge was new, but the goals were virtually the same as when planning any meeting or conference: keep attendees safe and happy, and execute a top-notch event. Here are the five lessons for meeting planners from our MLS bubble experience:
1. Prepare a detailed plan. To consider as many scenarios as possible, the MLS planners and hotel staff met countless times in advance of the late June arrival of the 24 teams that played in the July 8-August 11 tournament. The plan allowed us to put strong protocols in place to prepare us for various situations that could arise.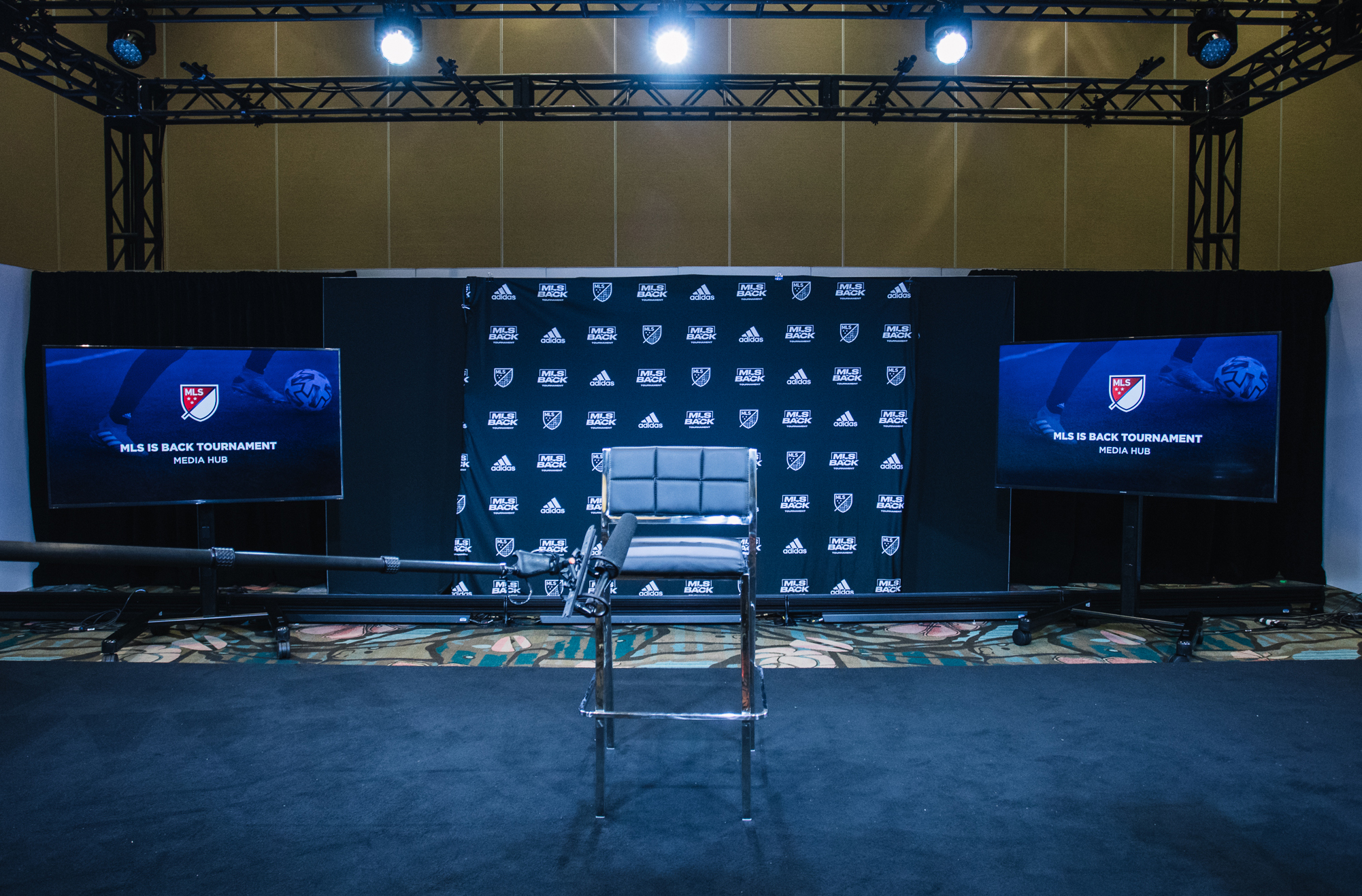 2. Be ready to adjust. Even with a detailed plan, it is virtually impossible to consider every possible scenario in today's environment. We had to be ready to adjust and make changes quickly. Thanks to our forward planning and our company's "commitment to clean," we knew how to react and who needed to be involved in decisions. Some examples of swift adjustments that were needed: ramping up room-service offerings, designing a new guest-room trash-removal system, and creating a package-delivery center. (When you have 1,400 guests staying for six weeks, they're going to do quite a bit of online shopping!)
3. Be creative. How do you find a solution to a problem you've never faced before? You invent one. During the event, we had to create new systems and tools to meet these new challenges. To serve meals, for example, we created a new buffet-line system and built our own plexiglass buffet dividers. The dividers were a protective barrier between our cast members and MLS players, while our new system minimized both the amount of surface contact and the level of serving staff needed.  We even assigned the same servers to the same teams for each meal period. 
4. Communication is key. While on site, our cast members met with MLS planners every day. We made sure we clearly understood each other's goals and operations. This open communication and strong relationship allowed us to sort out issues and work as a cohesive unit with no misunderstandings. 
5. The quality of the experience matters. The safety of our cast members and guests was always the top priority but we didn't want to sacrifice the quality of our guests' stay. To achieve this, ample entertainment options including game rooms were arranged through our recreation team. And our culinary team set up a 24-hour operation to serve nearly 5,000 meals a day and to deliver them with the same quality that was expected. Our focus was to combine enhanced service training, CDC guidelines, and our commitment to exceeding attendees' needs.   
While the pandemic has changed the way people gather, the MLS bubble demonstrated that it is possible to host events in a way that is safe, enjoyable, and productive. Since then, we've applied these lessons to several other events, and understand it takes planning, communication, innovation, and, most of all, a strong partnership.
Sean Verney is area general manager, Luciano Sperduto is director of food & beverage, and Joe O'Donnell, CMP, is associate director of event management at the Walt Disney World Swan and Dolphin Resort.