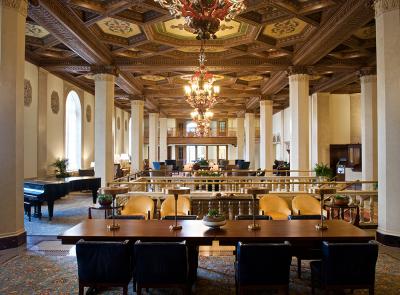 The Marriott Syracuse Downtown, the headquarters hotel of the Onondaga County Convention Center, reopened at the end of September after a two-year restoration.
Investors have spent $76 million to restore the 261-room property, formerly Hotel Syracuse, to its 1920s elegance while at the same time upgrading it to serve the needs of today's business meetings.
The property's three ballrooms each has a unique personality. Two are historic renovations: The elegant Grand Ballroom (6,500 square feet) includes balconies, gold columns, a painted cloud ceiling, floor-to-ceiling windows, and crystal chandeliers while the intimate and formal Persian Terrace (2,430 square feet) is notable for hand-painted ceiling murals, a hand-laid wooden dance floor, and stately columns. The third ballroom goes in a different direction, with a modern design and high-tech services.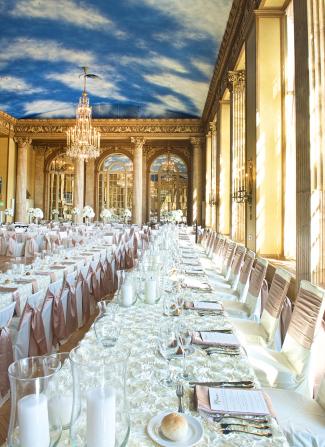 The 8,000-square-foot Finger Lakes Ballroom, for groups of up to 600, is one of eight meeting spaces at the property that has been certified by the International Association of Conference Centres, and thus meets IACC's standards for design, food and beverage, and meeting technology. The ballroom and the meeting spaces in the ground-floor conference center include high-speed wireless Internet service; built-in systems for video conferencing; dedicated lines to route audio, video, and data signals to the conference rooms; and point-source speakers that can be controlled by the presenter.
Also notable at the hotel are a top-floor exercise facility, five restaurants, and its convenient downtown location.