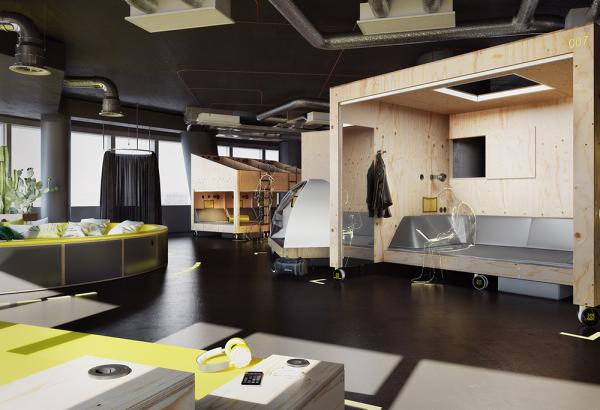 AccorHotels has announced a new, thoroughly unconventional hotel brand called Jo&Joe, with the first of the economy-minded properties opening in Paris and Bordeaux in 2018, and 50 more expected to come online around the world by 2020.
The properties, which feature a mix of hotel, hostel, and home-share elements, are an offshoot of the AccorHotels Global Marketing Innovation Lab—its interpretation of what will appeal to "Millennial-minded" travelers of the future.
There will be two main room categories at each property: "Yours" and "Together." Putting aside the wildly playful design, the "Yours" rooms and apartments are relatively conventional, with space for two to five people, private baths, and, in some cases, kitchen space.
The "Together" category, however, is unlike anything offered by a mainstream hotel brand. Guests share their accommodations with six or more other guests (not necessarily anyone they know) and use common bathrooms, in a hostel-like arrangement. In addition there will be one room at each Jo&Joe that falls into the OOO room category, or Out of the Ordinary, and could be anything from a yurt to a custom motorhome, depending on the destination.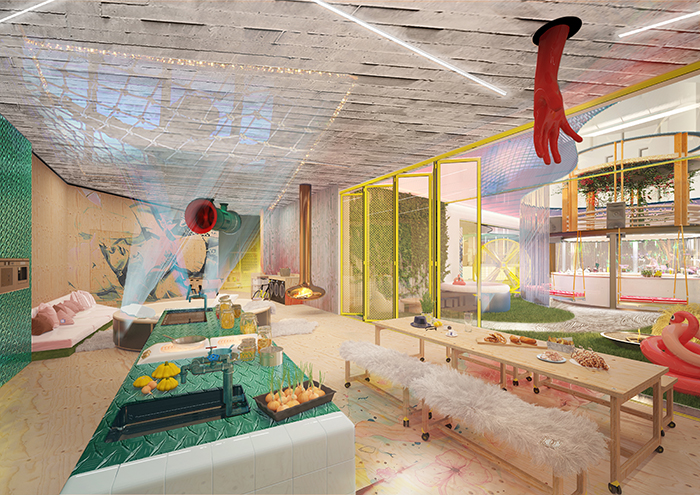 All guests have access to "Happy House," an informal area to relax, cook food in a communal kitchen, or do laundry. And each property's "Playground" space will include a bar; a restaurant with affordable local cuisine; and an event space with a "talent stage" for local musicians, designed to appeal to guests (or "tripsters" in the Jo&Joe vernacular) as well as locals ("townsters").
Jo&Joe properties won't have meeting space, but Accor expects them to be on the radar for business teams traveling together and for any conference organizer who wants a property in the block that appeals to alternative-leaning, budget-minded attendees.
"More than just an accommodation solution, Jo&Joe has been conceived as an experience enhancer thanks notably to its offbeat design, innovative digital ecosystem, and catering offerings," says Frédéric Fontaine, senior vice president, Global Marketing Innovation Lab. The digital element is an app created for the Jo&Joe community to connect, initiate events, or share tips, features that the company refers to as "social accelerators."
Behind the surprising and lighthearted Jo&Joe design is U.K.-based Penson, the company behind the design for corporate campuses for Google, YouTube, and Jaguar Land Rover, among others.
Sébastien Bazin, chairman and CEO of AccorHotels, says the goals for the Global Marketing Innovation Lab and the designers weren't easy ones: "Break with tradition, forget old habits, be surprising, authentic, unexpected, bring a breath of fresh air to AccorHotels."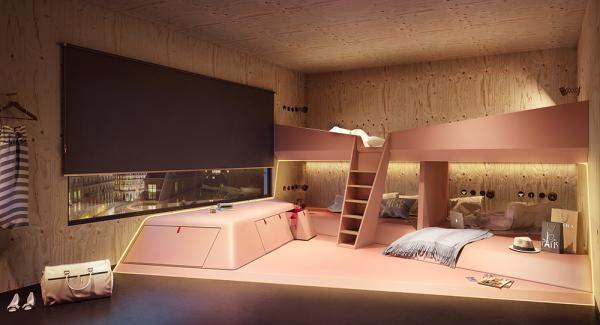 But with the launch of Jo&Joe, they have, he says, "more than met the challenge." The new brand, he says, "represents the very essence of hospitality: welcoming, exciting, and beyond our guests' expectations."