For Meeting Expectations, it all started in May 2015 when Christine Hilgert, the company's senior vice president of meetings, was out for a run on the Palos Verdes peninsula in Los Angeles. She came across a man wearing a goggle-like headset and holding a controller. Intrigued, she stopped to talk. Turns out, he was in the midst of piloting a drone that was following a pod of whales just off the coast.
How cool is that? she thought.
Cool enough, it turned out, to set Hilgert and her company off on a six-month journey to launch an event for drone hobbyists at the Georgia Dome and Georgia World Congress Center. Atlanta-based Meeting Expectations has been planning meetings for corporations and associations since 1992, but this was the first time it created a meeting of its own.
And Meeting Expectations isn't the only independent meeting planning company to have launched its own event during the past year. MeetingsNet also caught up with Bishop-McCann and The Performance Group to hear about the new consumer events they've launched.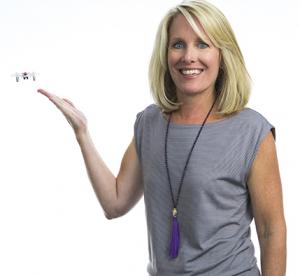 While Meeting Expectations was riding the drone wave, The Performance Group designed a self-improvement retreat and Bishop-McCann put on a speaker series with a strong giveback component. The three events are different from one another in style, goals, and size, but all three were driven by personal passions and have reaped rewards beyond what their creators expected. Here are their stories.
Off to a Flying Start
Hilgert hadn't laid eyes on a drone before that run in California, but the experience brought on a burst of research. She pored over issues of Rotor Drone magazine, found Atlanta-area drone pilots to take to lunch, bought her first drone (she now owns 12), and began mapping out an opportunity for Meeting Expectations. "We had thought about the idea of launching something for years," says Hilgert, "but with business growth and development there never seemed to be a perfect time to dig into building a new show."
That changed with the chance to get in on the ground floor of the high-flying drone business. Existing shows, Hilgert found, are strongly focused on military and commercial uses of drones, but she saw possibilities for a hobbyist show, especially for racing enthusiasts: The F3Expo "the world's first drone technology and lifestyle event" was born, drawing 1,000 attendees over three days in November 2015.
On the one hand, the new event was squarely in the company's meeting management wheelhouse. There were general sessions at the Georgia World Congress Center covering topics such as government regulations, safety, and becoming a drone pilot, and a trade show with exhibitors representing drone equipment manufacturers, hobby stores, and more.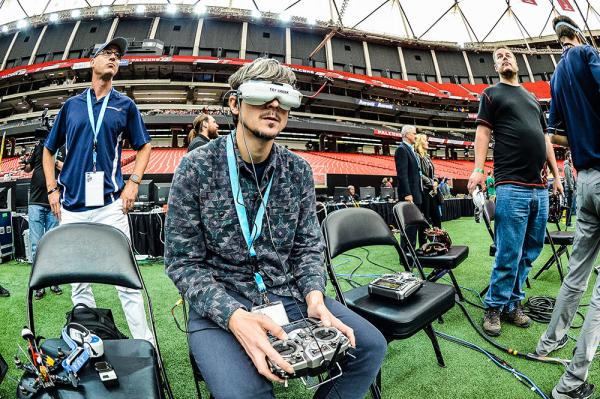 On the other hand, the Meeting Expectations team had never needed to manage a drone demonstration area in the center of a trade show floor and nobody had ever used the Georgia Dome for a giant drone racing competition. (What's more, the race format Hilgert's team designed—a team-based endurance competition—was entirely new to the world of drone racing and has since been copied at other events.)
Another big difference between planning meetings for corporate and association clients and F3Expo was the marketing strategy needed to draw consumer attendees to a brand-new event. Meeting Expectations worked through traditional channels, such as buying ads on billboards and local radio stations, and putting out press releases; it built a strong social media presence for the event (#F3Expo grew to 7,500 followers on Instagram within a year), and also used guerilla tactics such as giving drone demonstrations at schools, attending drone races wearing F3Expo T-shirts, and bringing drones to local food truck meetups.
The upshot of the inaugural event was a lot of great press (including a segment on "60 Minutes Sports"), a second annual F3Expo coming in November (relocated to Guardian Centers, south of Atlanta), and a new expertise that Hilgert brings to Meeting Expectations. She planned the Drone Experience component of the MODAERO NextGen Aviation Festival, has spoken to meeting professionals at industry events about drones at meetings, and recently planned a drone experience for attendees at the Society for Incentive Travel Excellence's SITE Classic.
A Series of Fortunate Events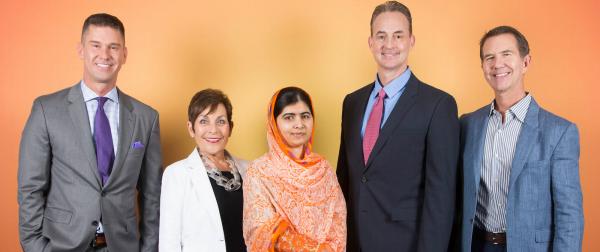 At Bishop-McCann, the new event is in an entirely different vein. Focused on giving back to their Kansas City community, company founder Dan Nilsen and President Rob Adams set out to produce a celebrity speakers series with two main goals: starting conversations about important social issues and introducing the community's underserved youth to those ideas.
The inaugural series, called CHAT, filled the 1,800-seat Kauffman Center for the Performing Arts for three Tuesday nights in fall 2015. Women's empowerment was the series theme, and comedian and author Amy Poehler kicked off the series, discussing her work to educate and entertain girls through her online community, Amy Poehler's Smart Girls. In subsequent weeks, actress and activist Geena Davis discussed the challenges women face because of how they are portrayed in movies and on television, and author Liz Murray talked about growing up homeless in New York City and eventually being accepted to Harvard.
While series subscriptions cost $135, Bishop-McCann partnered with Big Brothers Big Sisters, providing 200 free tickets to the group for to make sure that young people who might not otherwise have the opportunity got a chance to attend.
In 2016, CHAT 2.0 brought another speaker to Kansas City, Malala Yousafzai, a Pakistani Nobel Peace Prize winner and advocate for girls' education. For that event, Bishop-McCann took its youth efforts further by donating tickets to BBBS, KC Stem Alliance, and the Girl Scouts, and organizing a roundtable discussion between Yousafzai and 20 girls, in addition to the Kauffman Center event.
"If we had just produced entertainment, it wouldn't have had the same effect. We're not in this business just to produce meetings," says Adams. "It was never about making a lot of money. Anything above break-even was a success."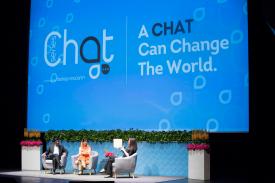 But addition to making a positive contribution to the city, Bishop-McCann has seen a business value in the CHAT events. Not only did local television and radio stations cover the series—always with Bishop-McCann's name attached—but the CHAT series sponsors, including Hallmark, AMC, and Burns & McConnell, got a first-hand look at how Bishop-McCann operates. "We are now partners with 17 companies [CHAT sponsors] that we weren't a year ago," said Adams. "I don't think there's any better way to market yourself than to do your own program. You've got complete freedom."
Being seen as the catalyst for these impactful, community-focused, professionally produced events has had another effect that Adams wasn't expecting: "Companies are coming to us asking if we can do for them what we accomplished with CHAT. We've had two inquiries in the last two weeks."
Build the Meeting You Want to Attend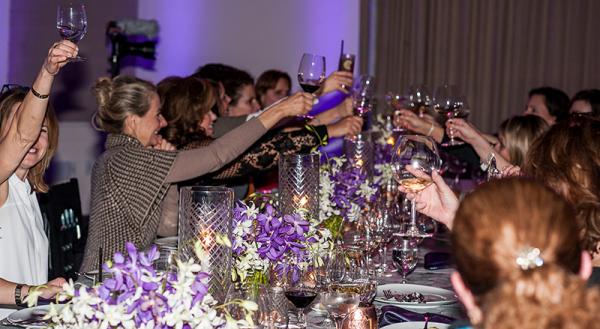 Deb Parsons, president of The Performance Group, had a similar reaction after launching her first company-owned and -designed event in January. It wasn't long after her company's inaugural three-night wellness retreat, held at Meadowood, a resort in Napa Valley, Calif., that she got a call from the Corporate Event Marketing Association. Someone from the association's conference planning committee had attended and now wanted Parsons to manage a three-hour wellness block at the 2016 CEMA Summit in Newport Beach.
Like the executives at Bishop-McCann, marketing was not a key impetus for launching her event, but Parsons sees it as an affirmation that her themes were relevant. Parsons' goal was to create an event that addressed both an attendee's personal and professional sides, with the idea of working toward a "radically undivided" self, as Parsons calls it. "We can be yogis and business leaders at the same time."
Before the three-day event, called "For the Love of You, Luxury Lifestyle Reboot," each attendee completed a self-assessment of his or her strengths, goals, fears, and more, which was used as the basis of a 90-minute, one-on-one coaching session during the retreat. In addition to goal-setting with the coach, Parsons' ingredients for the "self shakeup" included yoga, culinary experiences, and inspiring speakers such as Whitney Johnson, author of Disrupt Yourself; Fif Ghobadian and Alice Cahan from Road 22, a luxury basics clothing company that employs formerly incarcerated women; and open-water swimmer Kimberley Chambers.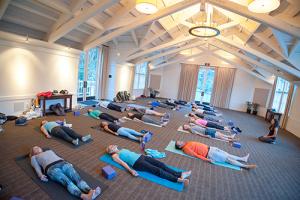 "We used the event to address the whole person, the 'personalized professional'" says Parsons. "I wanted to create the kind of event that I wanted to attend. We found there was an audience hungry for this kind of thing." The second For the Love of You retreat is planned for January 2017.
"Follow your gut," Parsons advises anyone thinking of launching a new event. "I had been thinking about it for many years. It was an experiment, but we pushed out there because we believed we had something to say. And it worked."