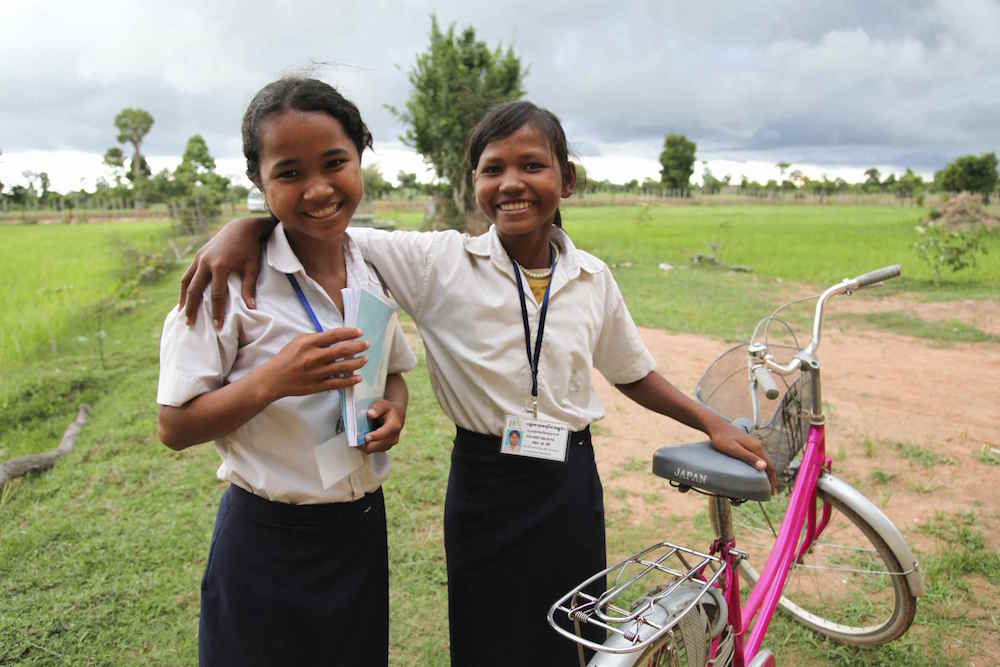 On September 8, the 50th anniversary of International Literacy Day (designated by UNESCO in 1966), Rosewood Hotel Group announced its partnership with Room to Read, a global organization that aims to transform lives in low-income countries by focusing on literacy and gender equality in education.
Rosewood will donate funds to enable 100 young women to continue their secondary education in Siem Reap, Cambodia, as part of Room to Read's Girls' Education Program. This program reinforces girls' commitment to their own education, works with them to develop essential life skills and increases support for girls' education among their parents, school staff and communities.
The international hotel management company signed the partnership agreement to "strengthen its social responsibility mission of enrichment and empowerment through education, in the belief that learning is the foundation of all growth and possibility in life," according to a statement. Hong Kong–based Rosewood, whose aggressive expansion strategy has a target of 120 hotels in operation by 2020, has pledged the support of its current 55 hotels in 18 countries, including Rosewood Hotels & Resorts, New World Hotels & Resorts, and pentahotels.  
"People are the heart of the hospitality business, but it's not just about our guests, hotel associates, and stakeholders," says Sonia Cheng, CEO, Rosewood Hotel Group. "By supporting Room to Read, we are striving to provide children with a better future through education. We are committed to nurturing the next generation so they can realize their full potential and become a positive force in their communities and the world."  

Rosewood Hotel Group will also implement group-wide initiatives to support Room to Read programs, to include fundraising efforts, in-kind donations, seasonal initiatives, on-the-ground practical assistance, and encouragement to Rosewood friends, families, guests, and business partners to join the cause.
Founded in 2000, Room to Read's model focuses on transformation within schools during two critical time periods in a child's schooling. The early primary school for literacy acquisition helps children to develop literacy skills and a habit of reading, while the Girls' Education Program ensures girls can complete secondary school with the skills necessary to negotiate key life decisions. Learn more about the organization's work at its website.