Sydney, Australia, and Queenstown, New Zealand, share many attributes that recommend them as incentive destinations. They are both familiar yet exotic, with sophisticated five-star properties; they have an array of activities that attendees won't find anywhere else; and they offer tasty, seasonal, farm-to-table cuisine that is in fact their normal fare—grass-fed beef and fresh-caught seafood are taken for granted.
First things first: Yes, it's a long haul from the U.S. But getting there can be easier than you think. When I joined a group of meeting executives for an educational visit, the 12-plus hours flying time felt less tiring than I expected, partly due to the supremely comfortable business-class sleeper seats on Air New Zealand from L.A. to Auckland. (See more feedback about the long-haul trip from meeting planners.)
The ease of doing business with both countries is also a plus. "Many things were easier than I anticipated, starting with how easy it was to get an Australian visa," says Christianne Heba, external communications and meetings manager, Meetings Unlimited. There are no lengthy forms or waiting time. Instead, the process of filling out a short online form and paying a $20 fee took less than five minutes and the visa was electronically (and instantly) added to our passports. As well, the non-tipping culture and strong U.S. dollar in both countries "offer very good value," notes Heba.
Icons All Around
Commonalities notwithstanding, both destinations offer very different experiences. Sydney has the buzz of a sophisticated, world-class city and is justifiably famous for its stunning harbor and architectural landmarks such as the Opera House and Harbour Bridge. Colette Baini, director of Australia Conferences and Incentives, arranged all of our Sydney activities. What often surprises planners, she says, is that an entire program can take place with the iconic Sydney Opera House and Harbour Bridge within view, both from land and from water. "These global icons are the backdrop to our everyday life," she notes, "and beautiful as they are from land, they're overwhelmingly stunning from the water." Indeed, our group never failed to be inspired by the view, whether on a stroll, a ferry, a water taxi, or sailing the harbor on an America's Cup ship.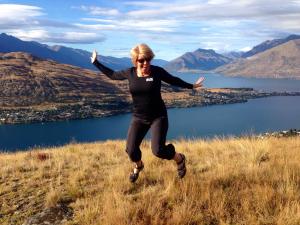 Our busy Sydney itinerary offered a sample of the diverse, singular activities available for incentive groups. For instance, after a private climb of the Harbour Bridge, we headed out for lunch at the colorful Bucket List restaurant on famed Bondi Beach, a flawless horseshoe of white sand on the Pacific, with a robust surf (and buff surfers). Meeting us for a post-lunch surprise was a cadre of Harley-Davidson bikers ready to take us for a roaring ride through Sydney's parks and streets. "With a creative local partner like Colette Baini, you are pleasantly surprised with every activity and find yourself wanting more," says Cindy LoPatriello, director of business development, VIP Incentives. "And this element of surprise and anticipation is also the core of a good program for attendees."
Panning for Gold—and Other Unique Activities
More surprises were in store after we checked out of our impeccable, centrally located host hotel, the InterContinental Sydney, for our Air New Zealand flight to Queenstown. (Based on our experiences, there's good reason Air New Zealand was named 2014 Airline of the Year by AirlineRatings.com. Coach class was very comfy, with complimentary food service.) After disembarking, we boarded a jet boat for a thrilling ride across stunning Lake Wakatipu to the town pier and lunch at a local restaurant before a water taxi transfer to The Hilton Queenstown.
Whether in the laid-back town with its Wild West vibe, at the beautiful, lodge-like, lakeside Hilton, or out in the wilderness, Queenstown is defined by its breathtaking alpine scenery and deep turquoise lakes—Lake Wakatipu, at 112 square miles, is New Zealand's longest.
"Queenstown offers an incentive group the most spectacular backdrop of pristine beauty," says Danielle Childress, managing partner, CPI.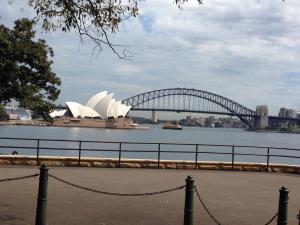 Unique incentive activities range from bungee jumping to enjoying terrific food and drink at some of the country's finest resorts and lodges—New Zealand's dynamic wine industry is particularly known for sauvignon blanc and pinot noir—and from hopping on an upscale skyline gondola with a fabulous mountaintop venue to panning for gold and eating wild plums on a backcountry jeep tour.  
Among other highlights of our visit was a Dart River Wilderness Safari that took us to a remote and beautiful area of snow-covered peaks, waterfalls, and crystal-clear water. After leaving our jet boats, we climbed aboard helicopters waiting to whisk us away for a scenic flight over the magnificent Middle-Earth landscape of glaciers, fiords, and pristine deep blue lakes. We were dropped off at a working sheep farm to enjoy a barbecue lunch at the lovely, flower-laden lakeside homestead before boarding a steamship back to Queenstown.
We spent our final night at the Sofitel Queenstown, a touch of French antique chic in the center of town.

Getting Down Under: Planners Tell What It's Really Like
Six meetings executives recently took more than a week from their busy schedules to travel to Sydney, Australia, and Queenstown, New Zealand, for an activity-packed educational tour. We asked them: What makes such a long-haul trip worthwhile?
"There are things you can't know for certain unless you experience them firsthand. For example. I learned that Sydney is unique in the sense it can have a city feeling and also a small-town feeling all at once. And in Queenstown, the variety of experiences, world-class service, and incredible food and wine can give attendees a once-in-a-lifetime experience." 
Danielle Childress, managing partner, CPI
"As the owner of a company that does international meetings, going on site trips and meeting with key people in the field is critical. I would never recommend a destination without having firsthand knowledge from a site visit. It is well worth my time to provide a great return on investment for my clients."
Christianne Heba, external communications and meeting manager, Meetings Unlimited
"My initial perception of traveling to Australia and New Zealand was that it was going to be a long, tiring journey. I was convinced it would be worse than going to Hong Kong, because in my mind these countries were so far "down under" it take longer. Then I discovered that the trip was much easier than I expected—in fact, actual air time was shorter than going to the Far East. Now, armed with this knowledge and understanding the unique features of both lovely destinations, I can't see why I [or any organization] wouldn't want to do business with them!"
Andrea Henning-Beavon, president, Down to the Details
"When I call on clients who are thinking about international incentive programs, I can speak with confidence about these two destinations because of my personal experience. The way to make a 12-plus hour flight whiz by is to stick to a plan: a meal and a movie for the first few hours, followed by eight hours of sleep, then wake up for breakfast and the last few hours on the plane. I felt exuberant when I arrived."
Cindy LoPatriello, director of business development, VIP Incentives
"Taking time from my schedule to ensure that the hundreds of attendees who may visit these destinations aren't wasting their time, is more than worth it! I need to make sure that people are prepared, that they have a great experience, that they accomplish their goals—and ultimately, when they look back, that they feel the effort was worthwhile."
Gwendolyn Moore, business events executive, Americas, Ford Motor Co.
"The return on investment for me to visit two international destinations is huge, particularly when the two destinations are so different from each other! This is what makes such a long-haul trip worthwhile."
Bayo Sharp, manager, global accounts, HelmsBriscoe