As a first time visitor to Santa Fe, New Mexico, I was blown away by the beauty, culture, cuisine, and meetings infrastructure of this singular Southwest city. Nestled in the Sangre de Cristo Mountains, Santa Fe is a great walking town, defined by low-slung adobe-style architecture and many historic sites, museums, galleries, and restaurants and shops—all in sharp relief in the crystal mountain light. The special vibe here—part Native American, part New Age, part laid-back chic, and uniquely creative—has made it a place where people go to reinvent and reinvigorate themselves. The Albuquerque airport is about an hour away and there's increased airlift to the Santa Fe Municipal Airport (20 minutes from downtown) on American Eagle and Great Lakes Airlines.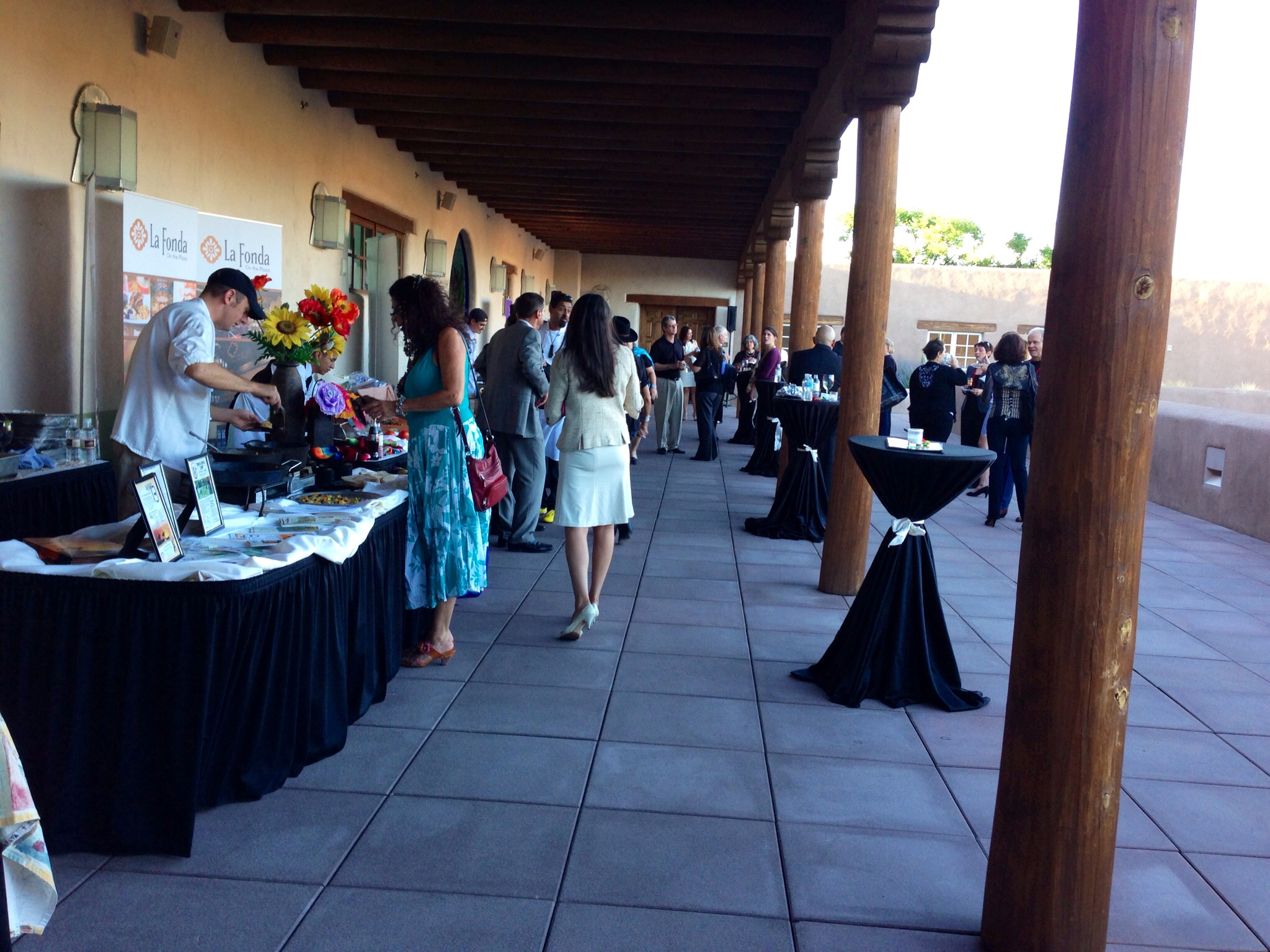 Lovely outdoor areas at the Santa Fe Community Convention Center are perfect for receptions and small trade shows.
A popular destination for meetings and incentive programs, Santa Fe has more than 1,500 sleeping rooms and many luxury hotels located in the heart of the city. The conveniently situated Santa Fe Community Convention Center is easy to miss when strolling around town because it reflects the soft Spanish-Pueblo revival building style that informs all of Santa Fe. Opened in 2008, it is a state-of-the-art facility with 28,900 square feet of indoor meeting space and 9,500 square feet of outdoor meeting space. In keeping with Santa Fe's commitment to green practices, the center has earned LEED Gold Certification for its solar-powered infrastructure and other environmental features. Aesthetically, a lovely interior courtyard and interiors that feature the work of local artists and artisans lend a sense of place.
Hotels With a Sense of Place
I stayed at the beautiful, pueblo-style 219-room Eldorado Hotel & Spa—known as the top meetings hotel in town. The hotel offers spectacular mountain views yet is just a few blocks from the city center and historic Plaza. A Benchmark International property, the Eldorado accommodates groups with more than 22,000 square feet of meeting space, including the 4,320-square-foot Anasazi Ballroom, Santa Fe's largest. The spacious, comfy lobby reflects the work of local artists—and like many of the city's best hotels, the Eldorado also has a storied history. Amenities include one of the town's most celebrated restaurants, The Old House; the newly redesigned Agave Lounge; and the posh Nidah Spa, with regionally inspired treatments such as the profoundly relaxing Native Herb Bundle massage.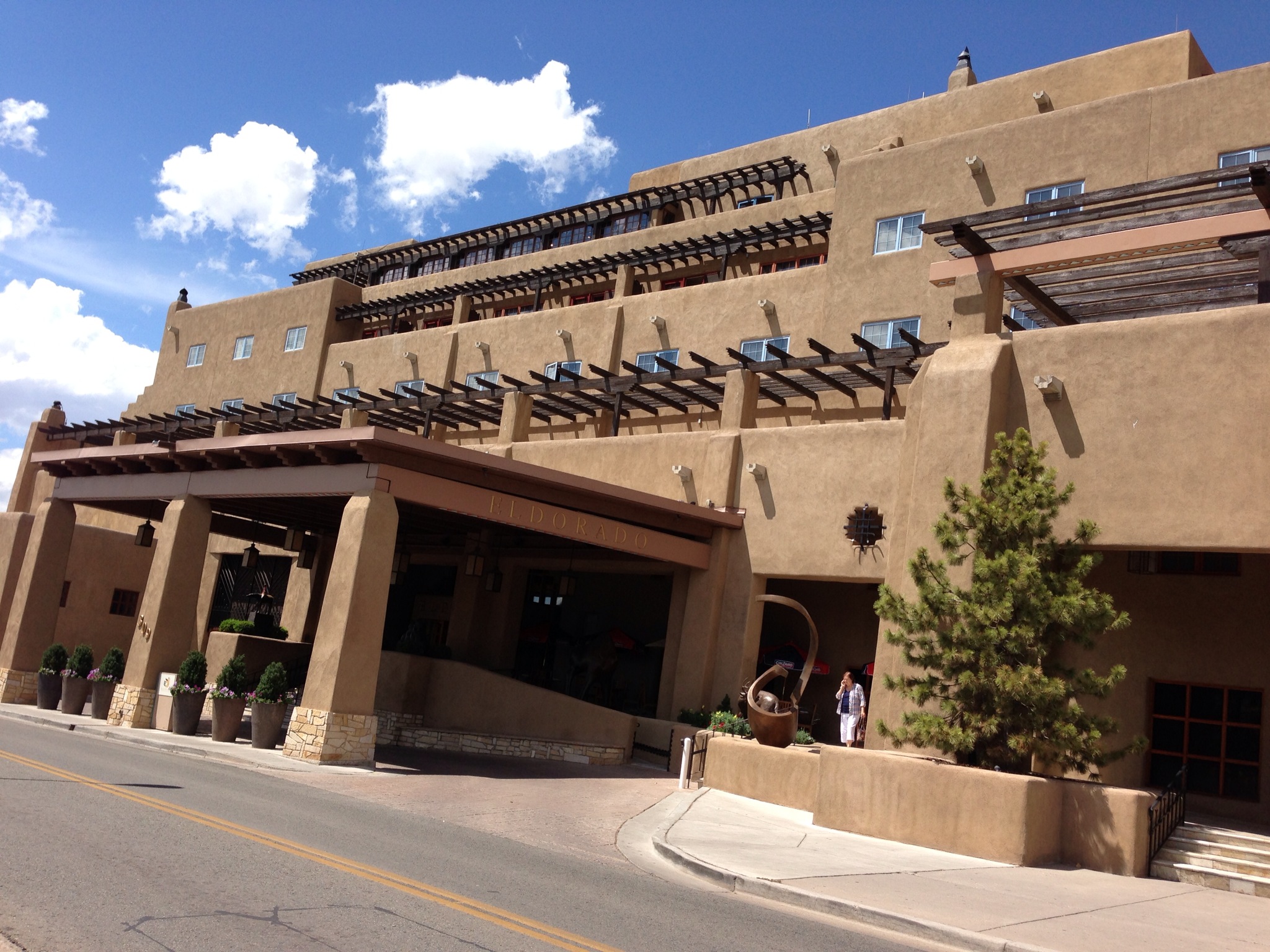 The  219-room El Dorado Hotel & Spa boasts the largest ballroom in Santa Fe and is steps
away from the town center and historic plaza.
Among other downtown hotels that cater to groups are the 163-room Hotel Santa Fe, The Hacienda and Spa; the 158-room Hilton Santa Fe Historic Plaza; the 157-room La Posada de Santa Fe Resort & Spa; the 174-room La Fonda on the Plaza; and the 134-room Inn and Spa at Loretto. Each has charm and character—planners don't need to bring in props for themed events in Santa Fe.
Opportunities for memorable group activities abound as well. For an unforgettable and uniquely Santa Fe experience, planners can book private facilities and treatments at Ten Thousand Waves, a serene Japanese-style mountain spa just 15 minutes outside of town with a new restaurant opening this fall.
On the culinary front, attendees can experience earthy, aromatic New Mexican cuisine at The Santa Fe School of Cooking, which accommodates 60 guests for a hands-on cooking class and 100 people for a meal. They'll learn why Santa Fe values and protects the local chili pepper the way France protects the grape.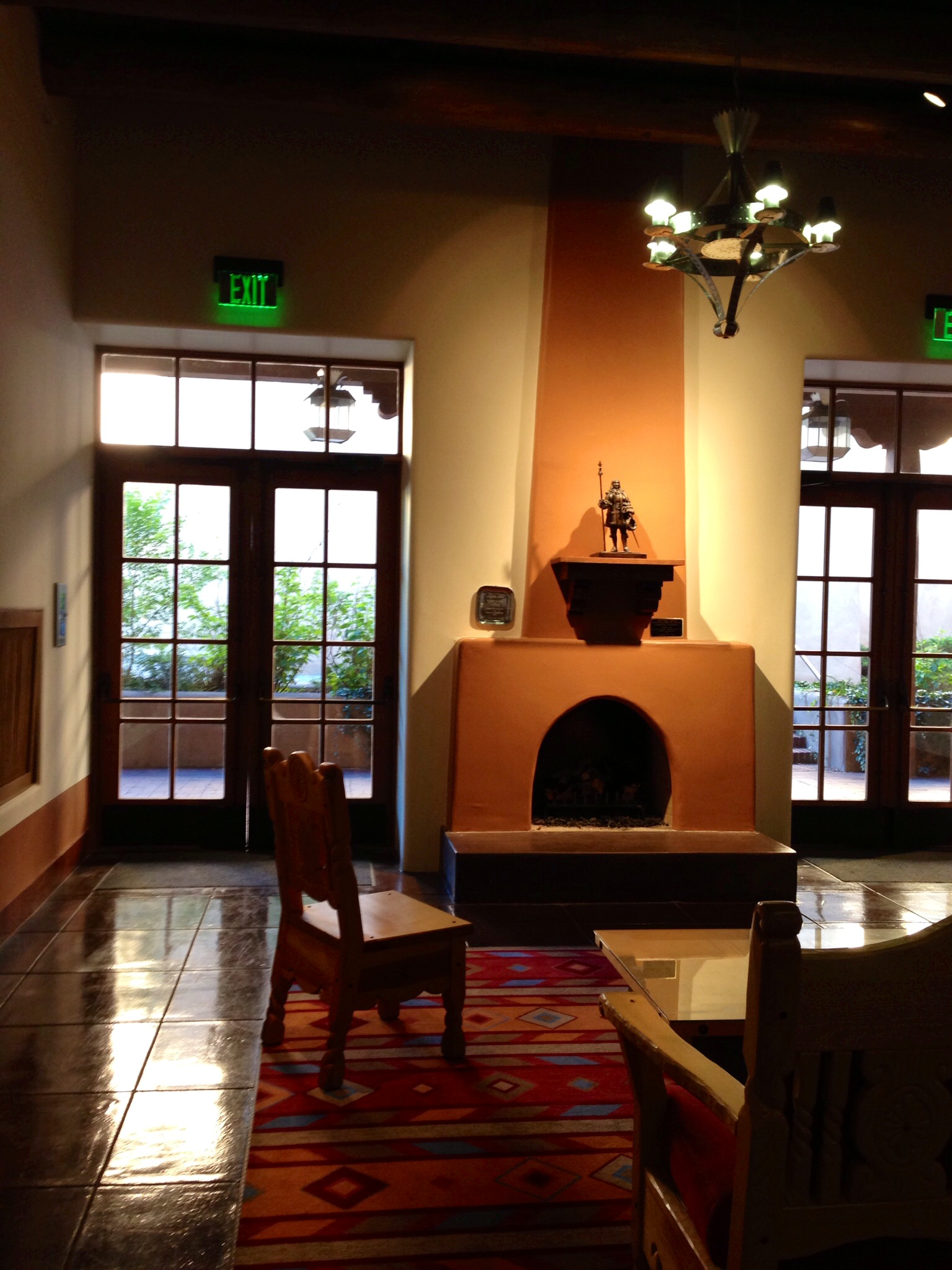 A cozy nook in the Santa Fe Community Convention Center reflects its indigenous design flavor.