Today's guest post is from MeetingsNet's contributing editor Regina Baraban, who is doing the tough job of checking out the meetings scoop in Santa Fe. Here's what she's finding: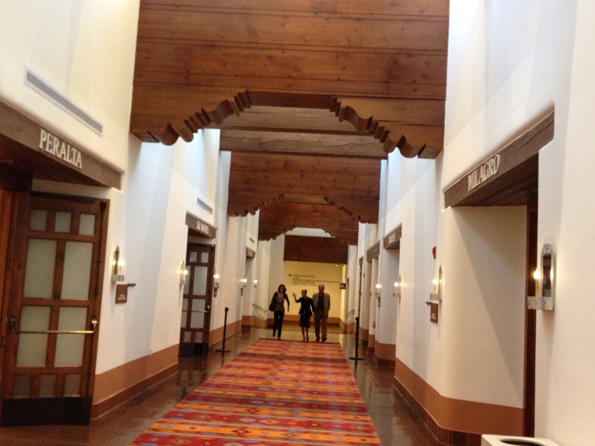 Regina Baraban here, reporting from Santa Fe. We all know this Southwest gem has a unique cultural vibe, but what surprised me is a robust meetings infrastructure that also reflects the city's singular sense of place.  
The adobe-style architecture of the low-rise convention center, opened in 2008, seamlessly blends with the cityscape—there's 9,500 square feet of outdoor event space and inside, an indigenous southwestern esthetic also informs the 28,000 square feet of state-of-the-art meeting space. It's also unusual that the convention center is located so close to the center of downtown, within easy walking distance of more than 1,500 hotel rooms.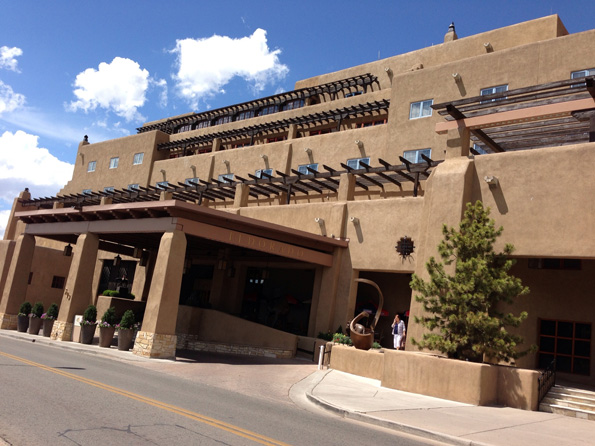 I stayed at the beautiful, pueblo-style 219-room room Eldorado Hotel & Spa, with spectacular views of New Mexico's Sangre de Christo Mountains yet just a few blocks from the town center and historic Plaza.  A Benchmark International property, the Eldorado caters to groups with more than 22,000  square feet of meeting space. The hotel's spacious, comfy lobby reflects the work of local artists—and like many of the city's best hotels, the Eldorado also has a storied history.  Planners don't need to bring in props for themed events in Santa Fe.