Picture the perfect late spring day that New Englanders crave: loads of sun, temperatures in the mid-70s, low humidity, the smell of freshly cut grass, and flowers in full bloom. A slight breeze comes off the Atlantic Ocean as you linger in your wicker lounge chair on your white-picketed, wrap-around balcony, watching sailboats drift ever-so softly around their moorings on the bluest of bays in Cape Cod …
Your group doesn't have to be from New England to appreciate that kind of mint day, and while the attentive staff at the Wequassett Resort & Golf Club in Harwich, Mass.—snuggled into Cape Cod's famous elbow—can't guarantee the weather, it can ensure a superior incentive program or board retreat experience.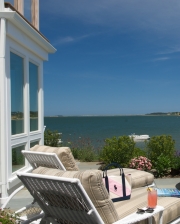 Not a detail is overlooked at this privately owned and operated property, a member of Preferred Hotels & Resorts Worldwide Inc. From the oversized bathtub (in your oversized guestroom) that houses a chrome bar holding a loofah sponge, Molten Brown sea-moss stress-relieving hydrosoak bath salts, and a Cape Cod National Seashore photography book (photographs by Andrew Borsari), to the view of Pleasant Bay from your patio, these are 120 rooms and suites you'll want to leave time for your attendees to fully enjoy.
Everything here is about the bay, ocean, seafood, and boating, including the "sea-to-platter" New America cuisine, overseen by Executive Chef James Hackney. During one group's recent visit, Chef led guests to nearby Chatham Fish Pier to choose the catch for that evening's New England Clam Bake. You can't get any fresher than that.
Groups can enjoy four restaurants as well as dozens of outdoor venues for a special gathering, including partaking in a meal around the cozy fire pits at the pool. The resort is Cape Cod's only four-star, four-diamond rated dining experience.
The list of recreational facilities is long: an 18-hole championship golf course, two pools (one for adults only), four tennis courts, fitness center, gardens galore, and a fully staffed children's center. Take your group biking around the Cape Cod National Seashore with a guide from the hotel, shop in Chatham's boutiques, do a CSR activity in this very ecologically minded locale, or take a water taxi to the outer beach for a picnic and beach Olympics.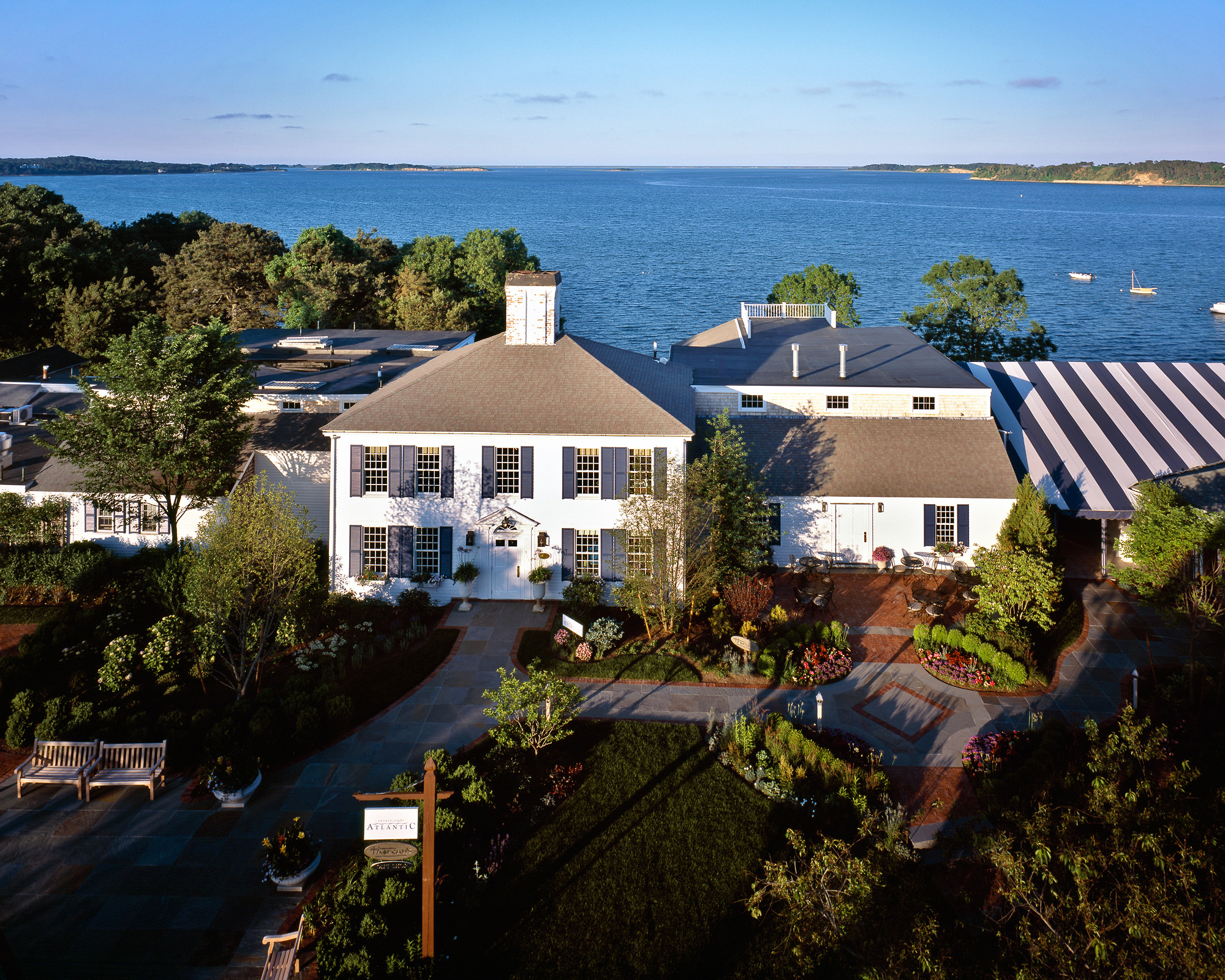 Open from April through November, the resort welcomes groups of up to 100 rooms (smaller groups in July and August). The Pavilion, wildly popular for weddings, can accommodate groups of up to 320. The Cape Villa Conference room can seat from 10 to 160. For more information, visit www.wequassett.com.