Here's an interesting term that planners may start to come across in their hotel-sourcing efforts: PoE, or power over ethernet.
PoE technology allows ethernet cables that typically carry network communication data to be used simultaneously to deliver power to electrical devices.
While it won't make a difference in meeting quality, carrying an electrical current over an ethernet cable can reduce a building's energy consumption and could signal a hotel's focus on sustainability.
The first hotel to use PoE rather than standard electrical wiring was The Sinclair, which opened in Fort Worth, Texas, in 2019. The property, which dubs itself a "smart hotel" (think digital shower controls and touchscreen mirrors for ordering room service) uses ethernet cables to deliver power to lighting, shades and curtains, door locks, mini fridges, USB-C charging outlets, the heating and cooling system, and more.
Since then, Hotel Marcel, a sustainability-focused property in New Haven, Conn., launched PoE for its lighting system last year. And in April, Manhattan's Conrad New York Downtown announced a PoE upgrade to its lobby and meeting space lighting (below).
At Conrad New York Downtown, the project includes sending the power over the ethernet cables as well as using low-voltage LED lighting, a combination that is expected to cut the energy needs for lighting by 75 percent and reduce maintenance expenses as well. The Green-LEED certified Conrad also introdu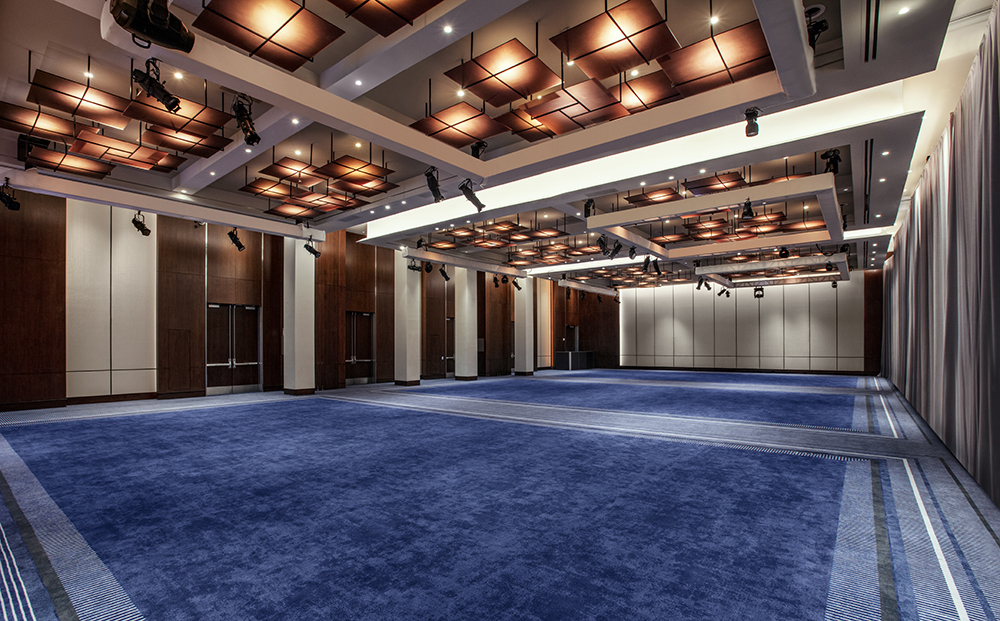 ced a new building maintenance system that uses A.I. to help regulate heating and cooling.  This dovetails with other sustainability efforts at the property, such as a recycling program and the elimination of single-use plastics in guest rooms.
RELATED READING:
Art Deco Meets High Tech in New Fort Worth Hotel
A Host Facility's Energy Sources: What Planners Should Know