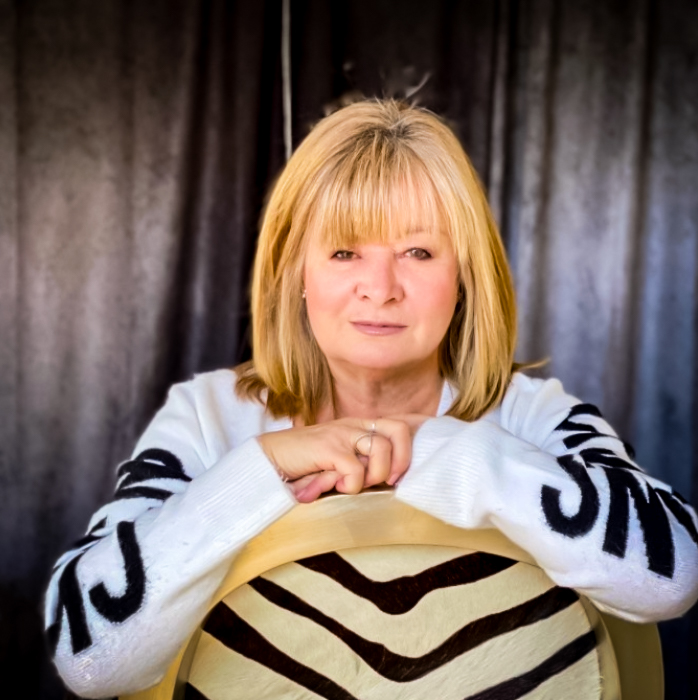 Margaret Launzel-Pennes
is part of a four-person team that's taken on a seriously ambitious project—using A.I. to create every element of a multi-day planner-education conference on A.I. that's set for spring of 2024. Her role in that effort is significant: audience development, promotional content and communications, media relations, and sponsorship development. 
The CEO of Los Angeles-based events agency Pop Experiential, Launzel-Pennes is partnering on the event, called AutonomousXP, with Mark Roberts, her firm's head of experiences; Audry Hegwood, event producer for Impact Events & Marketing, and another outside planner who prefers to remain anonymous. Each colleague has a different area of event responsibility, from contracting and logistics to program development and speaker procurement—all of which will be completed with significant assistance from A.I.
When Launzel-Pennes and her team sat down in spring of 2023 to start the project, they first asked ChatGPT to write a business plan for the event. This necessitated the team feeding into the platform the event's objectives, its target audience's scope of duties, the range of industries from where potential speakers and sponsors could emerge, plus other relevant details.
This process, says Launzel-Pennes, helped the four planners understand just what type of information an A.I. platform needs to generate content and perform other tasks most effectively.
"Before we feed a prompt into A.I., we labor over how we create it, both in the wording and the accompanying data," she says. Because the datasets for most A.I. platforms are not yet updated beyond 2022, "we will include web links to relevant articles and white papers we've found, LinkedIn profiles, and other information sources that will make the platform smarter for what we want it to do. With all that context, A.I. can produce things that are fleshed out for your specific needs."
In fact, Launzel-Pennes has taken entire prompt threads compiled in one A.I platform and fed them into another platform, and then asked the latter to perform the task. This can produce variations that incorporate different data and wording.  
The team's first choice for text and narrative projects is ChatGPT, but they also use Bard and You.com as complementary sources or as alternatives because of their different datasets. For image and video creation, they mostly use MidJourney and Aug X Labs but occasionally use Dall-E.
As of early October, the team has compiled more than 600 pages of saved prompts and responses for elements of the AutonomousXP event. For about $20 a month, the paid versions of ChatGPT and some other A.I. platforms will retain all of a user's prompt threads, allowing the user to access them for reference or to create refined follow-up prompts that get more focused results. The free versions of most A.I. platforms do not save prompt threads; however, users can manually cut and paste their prompts into a document on their computer. 
How She's Using It 
For her marketing, promotional, and sponsorship objectives, Launzel-Pennes has what she calls "a collaborative relationship" with A.I. "When I ask it to perform a task and add my intellect and perspective to the prompt, the platform often goes in directions that I might never have thought about," which makes her approaches more creative and effective.
For instance, to identify personas that represent her event's potential audience, Launzel-Pennes fed ChatGPT job descriptions from different segments of the event-planning and hospitality industries. In return, the platform "gave us four distinct personas who would have an interest in A.I.: experience designers, creatives [on the supplier side], technology enthusiasts, and policymakers who must deal with A.I. data security." 
From there, she asked ChatGPT about the style of promotional content that would appeal to each persona, and then asked it to craft e-mail and social-media campaigns focused on themes that would resonate with each persona.
In addition, once a venue is chosen for the event, Launzel-Pennes will use the Aug X Labs platform to create 30- and 60-second promotional videos with voice-over appeals to each persona that emphasize certain aspects of the educational content, the networking opportunities, and the destination. "The platform will not only write each script for me, but it also offers about 180 different voices for narrating a script," she notes. The total time needed for Aug X Labs to build each narrated video: less than 60 seconds.
For sponsorship duties, A.I. helps Launzel-Pennes identify organizations that would be interested in her audience. "Then I feed in each company's URL, mission statement, social-media links, and the URLs of other events they participate in. From that, the platform generates emails and other messaging about our event that are compelling to each company." Users can ask for messaging options with different conversational styles; for example, professional, aspirational, assertive, friendly, or lighthearted. 
However, "you need the messaging to match your brand voice," which means that Launzel-Pennes always makes some changes to the marketing, public-relations, and sponsorship content that ChatGPT creates for her.
---
---