The U.S. Travel Association is on a mission to educate business leaders, lawmakers, and the public about the $2.6 trillion economic impact of travel—including travel for meeting, exhibitions, and events. To relaunch its Travel Works for America campaign this week, the association put some fuel in its message with a branded Travel Works food truck, serving coffee and doughnuts at stops in the Washington/Baltimore area.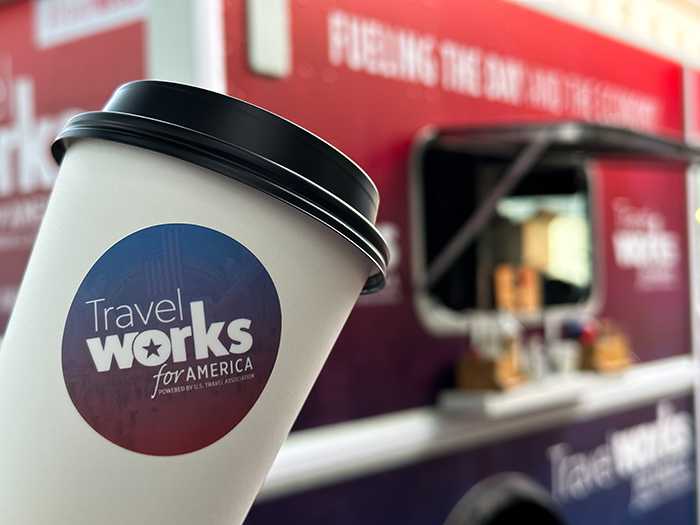 At its first stop near the U.S. House of Representatives office buildings, Capitol Hill staffers and more than 20 members of Congress stopped by for some java and a taste of the association's intelligence about the economic significance of travel.
While U.S. Travel is planning an extended roadshow to get its message out, with stops planned in Boston, Detroit, Savanna, Orlando, and Charleston, S.C., an idea-sharing coffee truck is a compelling idea whether it travels or sits outside your meeting hall.
Could a special-interest group tout its work alongside a warm cup of joe? Would a hands-on senior executive like to surprise attendees as the coffee server? Do you have sponsors who would like attendees walking around with cups emblazoned with their logo? Whichever way your organization might use this idea, there's one thing to count on: Coffee and conversation is a crowd pleaser.
RELATED READING:
Flight Delays: "Passengers Should Not Foot the Bill," Buttigieg Says