Salesforce, maker of the world's most popular customer relationship management platform, held its annual Dreamforce event at San Francisco's Moscone Convention Center in mid-September, bringing momentum to downtown San Francisco at an opportune time for the city, which has seen office-worker traffic continue to slump and homelessness and crime rise.

Maintaining a nature-focused theme from prior years still seems to make an impact on the company's "Trailblazers"—the nickname Salesforce uses for its customers. The event, produced by George P. Johnson Company, uses elaborate staging, props, and décor to create a "national park" environment. The effort involves not just the installation of artificial rock walls, trees, and grass around stages, exhibits, activations, food and beverage outlets, and outdoor gathering spaces, but also the use of lighting to simulate sunlight coming through the canopy as well as sounds such as birds chirping. (photo below from the Dreamforce 2023 website)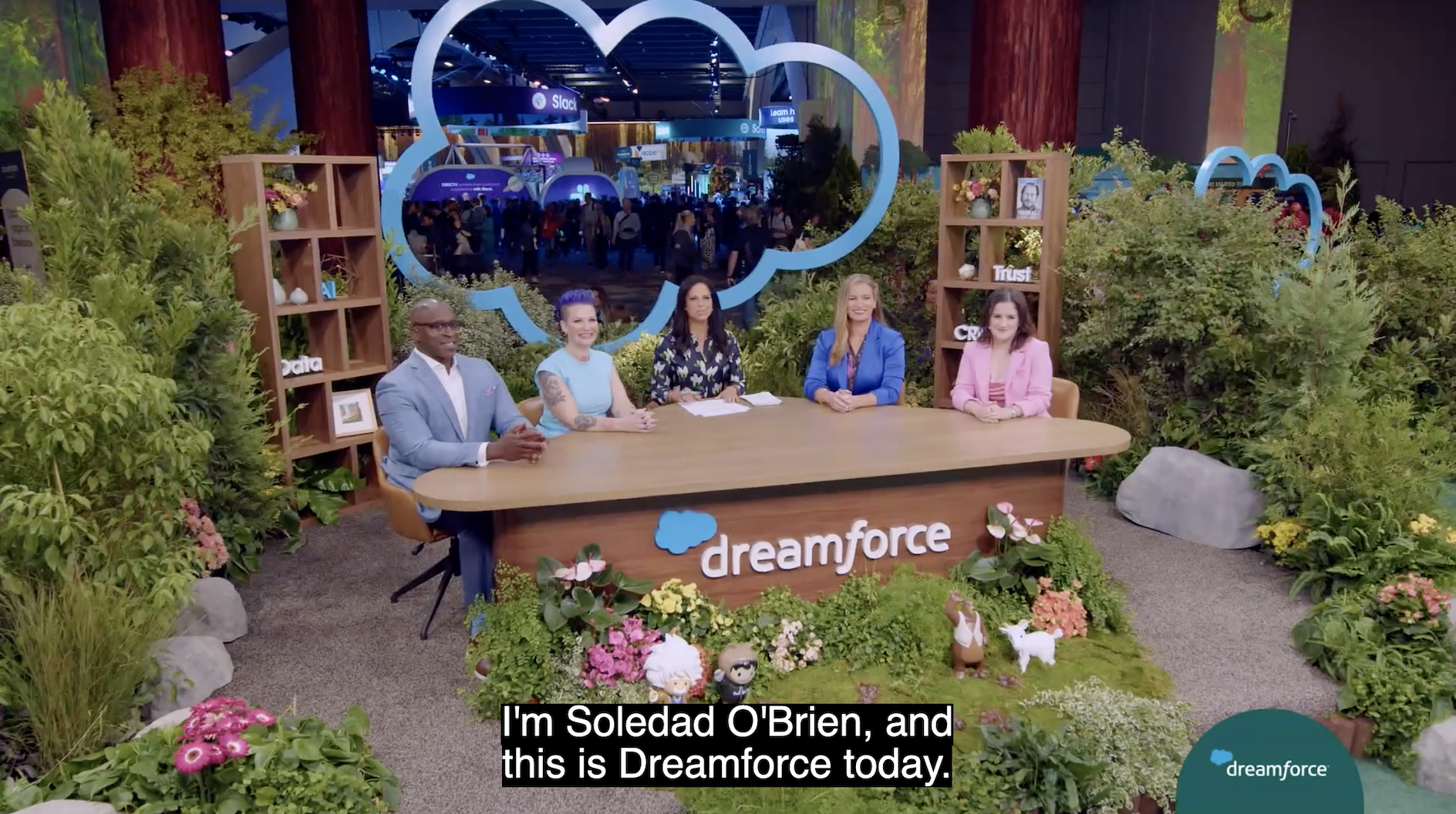 The Flip Side
Even with the successful showing, though, Dreamforce concluded amidst uncertainty as to whether the 21-year-old conference will come back to the city next year. In the months leading up to Dreamforce, Marc Benioff, CEO of Salesforce (photo below), threatened to move the 2023 event on short notice if safety and security improvements were not made in the neighborhood surrounding the Moscone Center. On the first day of the event, Benioff told reporters that he put "a lot of pressure on the city this year" on issues like public safety and homelessness.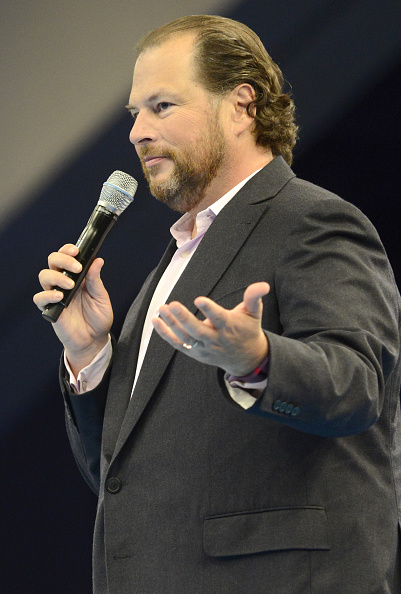 However, Benioff added that "when the city of San Francisco wants to get shiny, clean, and safe, it knows how to do that." When asked about why he spoke publicly about his concerns before the event, Benioff said that "we needed to be thinking about our customers and thinking about our experience. Then, everything [became] perfect, spiffy, cleaned up, nice. I look on Howard Street, and I'm like 'What did they do—pour fresh cement?' You can eat off the sidewalk, it's incredible."

According to another report, Jeff D'Alessandro, president and CEO of San Francisco Travel Association, said that Dreamforce is "our largest annual conference. ... It brings 40,000 delegates here who spend [about $90 million] in our economy. It's important not only for Dreamforce, but for all of the conferences we host, that they have a good time and that delegates feel safe."

For Salesforce, San Francisco has the natural advantages of being close to Silicon Valley as well as being a hub for technological innovation. But Benioff has not committed to hosting Dreamforce 2024 in San Francisco.

However, the planners of an even more high-profile conference—the Asia-Pacific Economic Cooperation Summit, set to host high-level government officials in San Francisco from November 14 to 16—might feel reassured by the experience delivered at this year's Dreamforce.