Jersey City, N.J. 
American Express Meetings & Events 
---
Company News  
---
  • American Express Meetings & Events published its 2021 Global Meetings and Events Forecast in November.
 •  In July 2020, parent company American Express Global Business Travel (GBT) launched Travel Vitals, a travel briefing platform that, among other information, includes travel restrictions and Covid-19 infection-rate hot spots. 
 •  In October 2020, GBT acquired 30SecondsToFly, a technology start-up specializing in artificial intelligence and messaging for business travel.
 •  In January 2021, GBT acquired Ovation Travel Group.
 •  In April 2021, GBT launched Workspaces, a new service for daytime bookings of meeting venues, co-working spaces, guest rooms with desks, converted suites, and small hotel meeting rooms for remote workers and small teams.
 •  In May 2021, GBT and Shell formed an alliance to help scale up supply and adoption of sustainable aviation fuel.
  • Also this spring, GBT made a binding offer to acquire Egencia from Expedia group, pending regulatory approvals
---
Leadership
---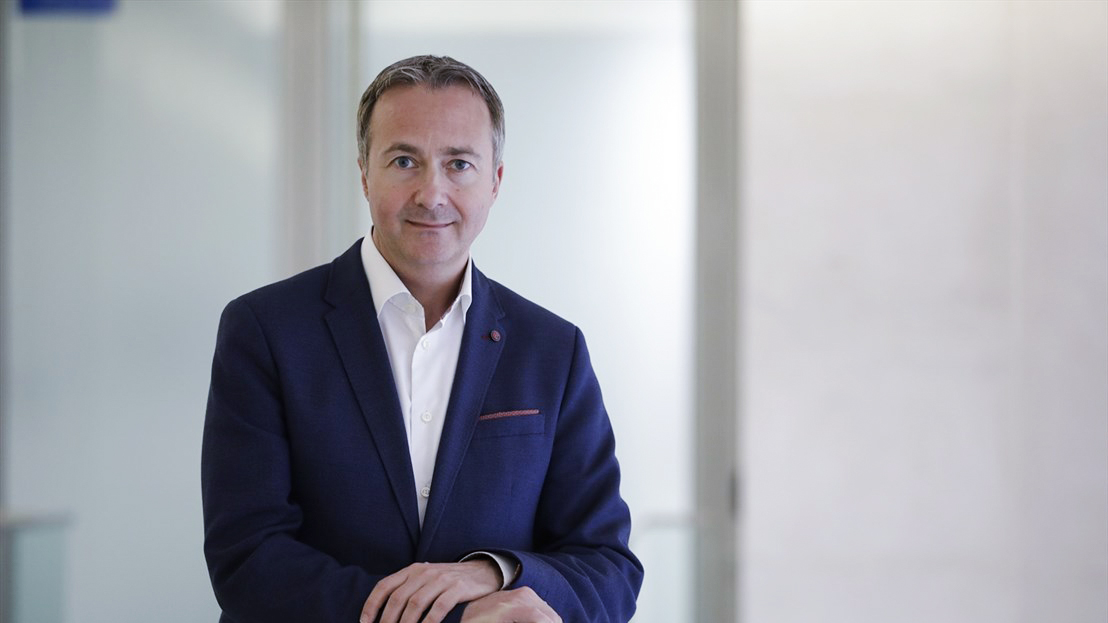 Paul Abbott, CEO, American Express Global Business Travel 
Andrew Crawley, Chief Commercial Officer, American Express Global Business Travel 
Gerardo Tejado, SVP Global Value Development, GM of Meetings & Events
---
Insights
---
"Our company's research as well as insights garnered via continual dialogue with our clients confirm that hybrid meetings continue to be a catalyst for the return of in-person meetings. The increased spend on technology is a clear indicator. In the past, 8 percent of our clients' total meeting spend was related to technology and audiovisual, but it has increased to 30 percent of spend in 2021. There are many benefits to the hybrid format including the natural contingency plan it offers in case the meeting needs to be virtual. " —Gerardo Tejado, SVP Global Value Development, GM of Meetings & Events
---
Lessons Learned
---
"Of the vast number of lessons from this past year, I am most passionate about the return to intentional meeting design. There is no longer a 'default' design process. The result of 2020 is that our industry has become accustomed to virtual formats. In addition, there is a greater sensitivity to accommodating virtual participation within the return to face-to face-meetings. Meeting professionals are now starting the planning process from a more strategic mindset that begins with the meeting's objectives and understanding the attendees—often through the use of attendee personas." —Linda McNairy, Vice President–Americas 
---
Kudos
---
Kudos to Our Virtual Superstar  >  Jennifer Nelson, Senior Director, Business Development and Global Strategic Events Beginning with an engaging tagline: "INTER[action] READY to MEET," Nelson successfully led the transformation of the company's annual global event for colleagues and supplier partners, from a three-day, in-person event to a two-day virtual event. With her focus and leadership, the team thoughtfully transformed each element—education sessions, supplier trade show, recognition, team meetings, networking and supplier sponsored dine-around hospitality—into the virtual environment using the best platform for each component.  It was one of the most complex marquee virtual events imaginable, reaching 970 attendees from nine time zones and earning an attendee satisfaction rating of over 90 percent!
---
WEB LINKS
Meetings and Events Research & Insights
---