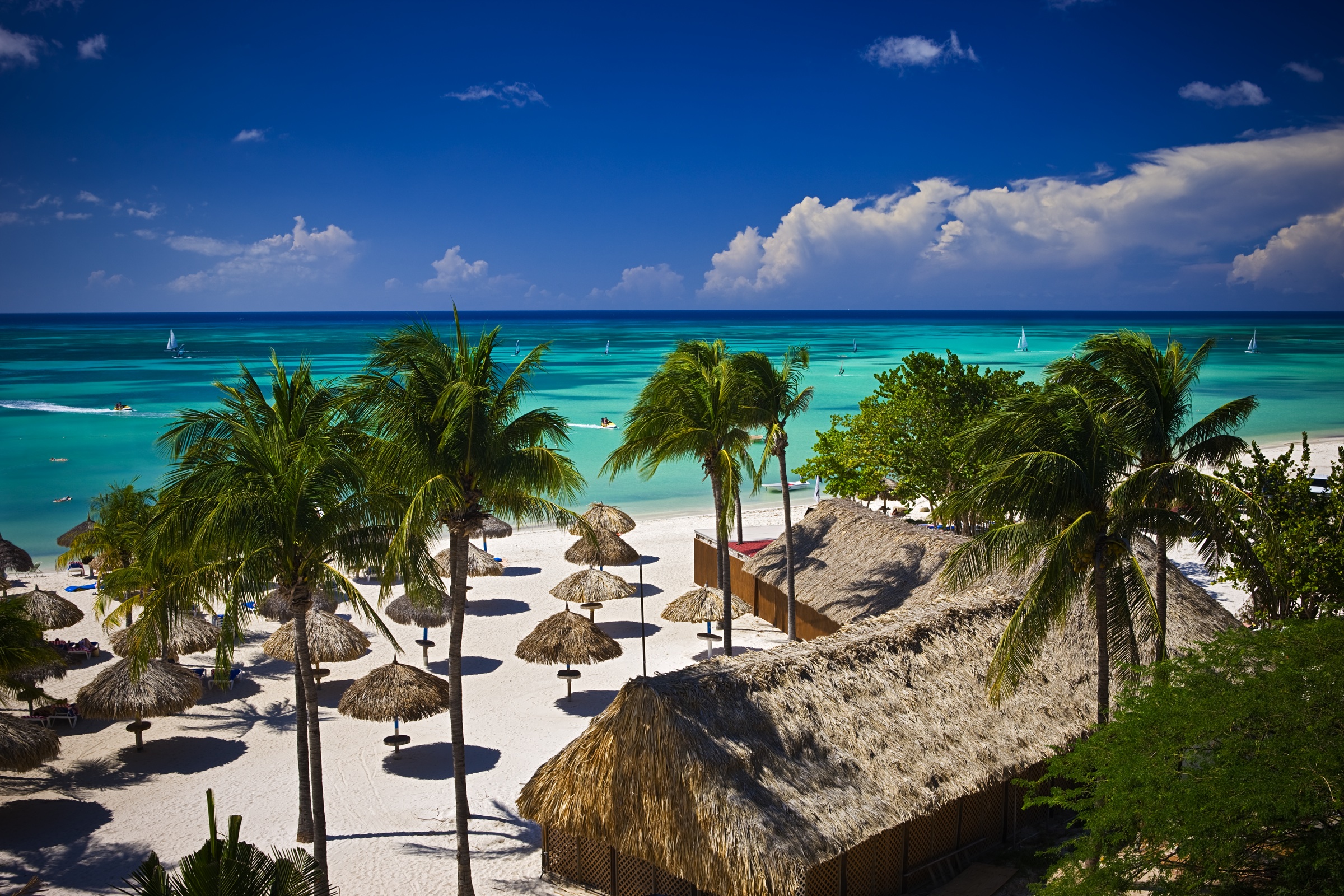 When it comes to meeting the needs of travelers—and meeting planners—Marriott's got it down to a science. During a recent visit to the immaculate Aruba Marriott Resort & Stellaris Casino, my experience was true to form. Starting with a seamless check-in and a breathtaking view of Aruba's famed Palm Beach from the glass-fronted elevator, the property didn't miss a beat to impress me. From the attentive service to the oversized guest room, and from a spectacular dinner-on-the-sand at Simply Fish restaurant to a relaxing massage at Mandara Spa, the Aruba Marriott put a smile on my face.
 
Meetings Infrastructure
It's easy to see why incentive business is booming at the 411-room resort. The infrastructure is all here: roughly 11,600 square feet of indoor meeting space, which includes the recently renovated, 8,000-square-foot grand ballroom (divisible into four sections) and four additional function rooms.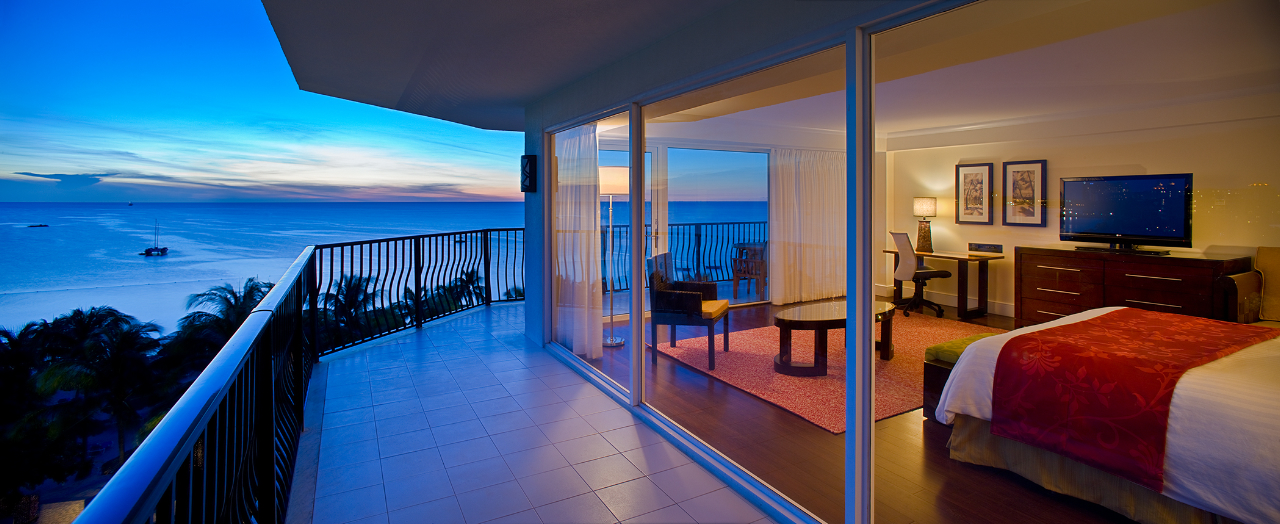 All of the guest rooms measure more than 500 square feet and feature 100-square-foot balconies with views of the Caribbean Sea, plus state-of-the art technology. It goes without saying that today's meeting and incentive attendees need to stay plugged in, even when enjoying free time in a Caribbean paradise. The Aruba Marriott guest room makes it easy, with a very cool, wall plate with four AC power outlets plus audio, video, digital, and USB plug-ins—so, for instance, you can conveniently connect your digital camera, or connect your laptop to the TV and multitask with split-screen technology.
Attention to detail extends to the pillow gifts available for your attendees, from a beach bag made with recycled materials, to an "I Love Aruba" tee-shirt, to flip flops. Also very cool: a key-card pocket for the back of a smart phone and a tiny screen cleaner that adheres to the phone. All of these were beautifully displayed on my bed when I checked in.
Incentive Trends
There's ample space for group parties and receptions at the property, including portions of the 15,000-square-foot Stellaris Casino. Another popular activity for incentive groups, says Director of Events and Banquets Ilaina Franco Franka, is a morning buyout of the Mandara Spa. With 14 rooms and a wide variety of treatments, including hot stone therapy, Caribbean coffee scrub, facials, reflexology, and more, there are plenty of options for attendees to relax and rejuvenate. My Swedish massage de la Aruba had me purring. I also enjoyed the entry ritual of choosing one of four scented oils (or one of three body scrubs) during check-in.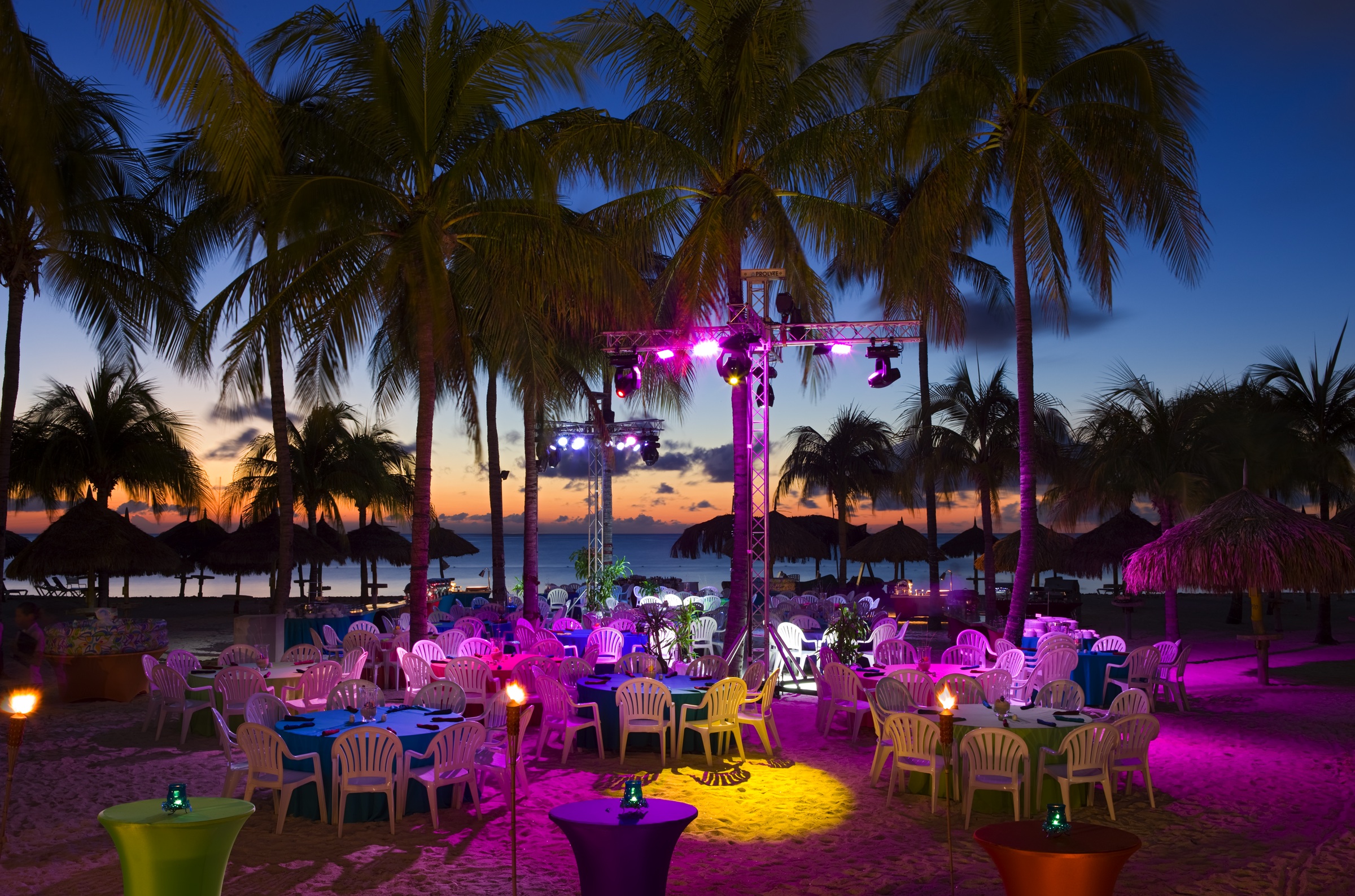 Meeting planners also like the option of choosing from among five outdoor venues for group dinners and receptions, noted Franka. There's no better way for attendees to relax and unwind than in one of these scenic outdoor areas, accommodating groups from 25 to 500, and including the most private outdoor event space at any resort on Aruba, according to Franka—a 10,000-square-foot, gated, adult pool area called H2Oasis. You just can't beat the view of a vivid orange sunset over the clear turquoise sea while networking in this tranquil, tropical oasis.
Although the property has always enjoyed a robust incentive business, more meeting planners are going beyond the standard contract for upcoming programs, Franka says. Specific incentive trends include:
• Green practices such as leaving chairs and tabletops uncovered to conserve water by not having to launder linens
• All-inclusive pricing (while not an all-inclusive property, the resort offers all-inclusive pricing for incentive programs)
• Beyond-the-basic amenities such as elaborate theme decor, live entertainment, and special audiovisual effects are all trending for 2014 and 2015. At one upcoming program, for instance, the ballroom is being transformed into a soccer stadium, complete with background cheers, to welcome attendees as if they are "World Cup champions."
• Interactive, outdoor dining with cooked-to-order food stations are increasingly popular.
• Light, healthy snacks such as energy bars, smoothies, and fruit kabobs are being requested for breaks.
• While the average group size is 200 to 250 people, there are also group buyouts for up to 600 people on the books for 2014 and 2015.