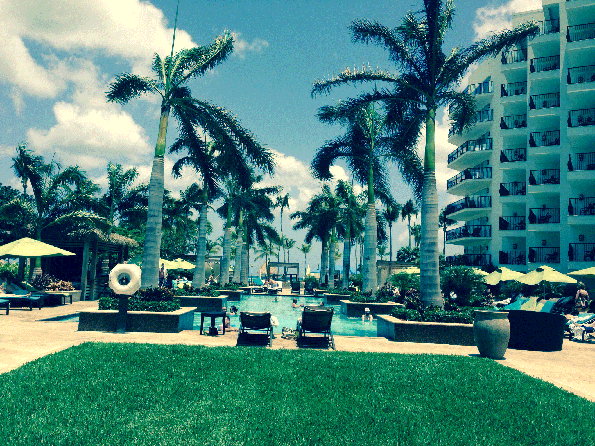 Here's another guest post from MeetingsNet editor-at-large Regina Baraban, who's on a fam at the Aruba Marriott and making me very jealous!
Incentive business is booming at the Aruba Marriott, says Director of Events and Banquets Ilaina Franco Franka—with companies investing in sophisticated AV setups, healthy dining options, and green initiatives.
Although the property has always enjoyed a robust incentive business, more meeting planners are going beyond the standard contract for upcoming programs, she says. Specific incentive trends include:
• Green practices such as leaving chairs and tabletops uncovered to conserve water—a precious resource in Aruba.
• All-inclusive pricing (while not an all-inclusive property, the resort offers all-inclusive pricing for incentive programs).
• Beyond-the-basic amenities such as elaborate theme decor, live entertainment, and special audiovisual effects are all trending at the Aruba Marriott for 2014 and 2015. At one upcoming incentive program, for instance, the ballroom is being transformed into a soccer stadium, complete with background cheers, to welcome the attendees, who are the "World Cup champions."
• Interactive, outdoor dining with cooked-to-order food stations are increasingly popular.
• Light, healthy fare such as energy bars, smoothies, and fruit kabobs are being requested for breaks.
 • While the average size incentive group is 200 to 250 people, there are also  group buyouts for up to 600 people on the books.
Meeting planners also like the option of choosing among five spacious outdoor venues for dinners and receptions, noted Franka. This includes the most private outdoor event space at any resort on Aruba, she says—a gated adult pool area that offers a tranquil, tropical oasis for group gatherings.