On the road, you have enough on your mind. Airports should not make your trip harder than it needs to be. They should be clean, welcoming places that give visitors a great first impression of a city or a pleasant farewell.
In the past, I've written about my least favorite airports, but there are also some great ones around the world. I judge a great airport largely on little things that you shouldn't have to think about, but that you would miss if they weren't there: for example, complimentary Wi-Fi, an ample supply of seats, a great selection of restaurants (both sit down and fast food), tons of electrical outlets, airline clubs, and the overall ease of use. I also like airports that tend to have short security lines, car rental onsite, a good on-time record, easy transfers between terminals, and train access to the city.
As a very frequent flier, I am constantly in airports around the world, but I haven't been everywhere. I have only included airports that I have visited multiple times, so even though Singapore is widely regarded as the best in the world, it's not on my list. These eight favorites—four in the U.S. and four overseas—are based on my personal opinions and observations, and I would love to hear your comments on these airports or on airports that make your list of favorites.
Dallas/Fort Worth International Airport (DFW)
DFW is huge, and I mean massive. It covers about 30 square miles, which is larger than the island of Manhattan. (I think only the Denver airport is larger in the U.S.) But as large as it is, it has many distinct advantages that other airports would do well to imitate. Each of the five terminals has three security checkpoints, which means that each only serves about 15 gates, which tends to keep lines incredibly short. Most of the terminals have recently had a major facelift, and there are loads of dining options. As DFW is the American Airlines hub, there are multiple Admirals Clubs and plenty of other airline lounges as well. There's train link from the airport to downtown Dallas, making it very accessible to the entire metroplex. Parking costs are very low; I typically pay 11 dollars a day. The Skylink train easily takes you between terminals, without having to clear security again. To me, this airport is one of the most convenient in the world and my favorite. (Note, there may be some bias here: Flying into DFW means I am just minutes from being home.)
Tampa International Airport (TPA)
Tampa is home to my favorite smaller airport in the U.S. While it lacks the Admirals Clubs and the endless dining options, it is quick and efficient. I can fly in (usually for 20 percent to 30 percent less than what a ticket to Orlando would cost), rent a car 30 feet outside the door, and be on the beach in 20 minutes or in Orlando in a little over an hour. Far quieter than the larger Florida airports, and much less taxing, Tampa is a real winner in my book.
San Diego International Airport (SAN)
This is another smaller airport that works like a well-oiled machine. It is one of the more thrilling arrivals, sweeping through downtown, with beautiful ocean views. The location is awesome. It's one of the closest airports to the downtown area that I am aware of, which allows you to spend more time on the beach and less time fighting traffic. The new car rental center makes the rental process easy, solving one of the major issues I used to have with this airport. When leaving (likely on time given SAN's number-three ranking for U.S. on-time departures), you get to take in the beautiful scenery that makes San Diego such an appealing destination. The rocking chairs scattered around the airport is a great feature.
ThinkStock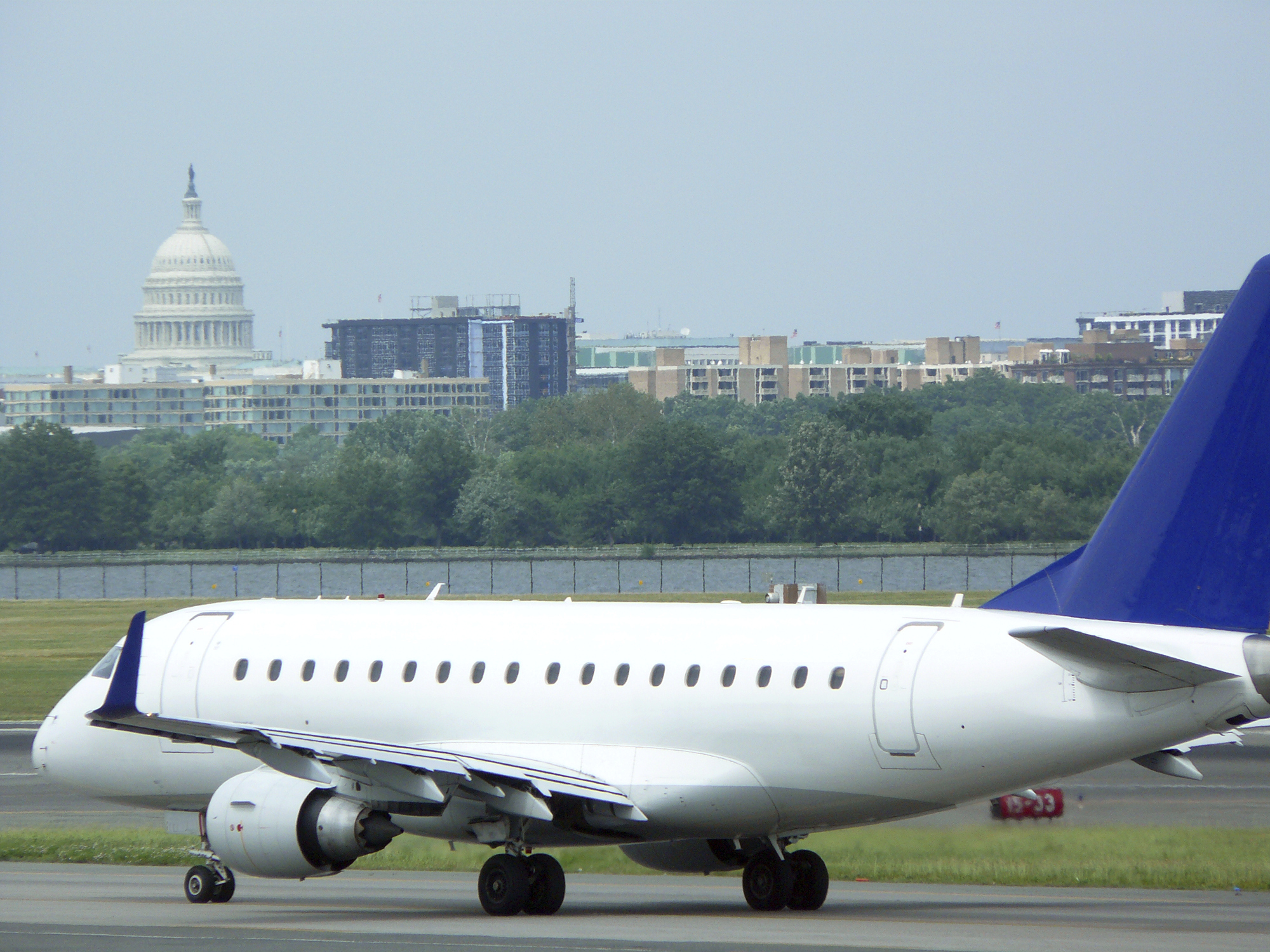 Ronald Reagan Washington National Airport (DCA)
There is not a more convenient airport in the U.S. than DCA. Within a half hour of landing, I can be walking into just about any hotel in the city, thanks of course to the Metro. Blue line and yellow line trains are connected to the terminals via a short sky bridge. For under $3, you can get pretty much anywhere you need to be quickly, regardless of the weather or traffic outside. It doesn't hurt that the views from above are of all of the monuments, important buildings, and memorials that make this city so interesting and historic.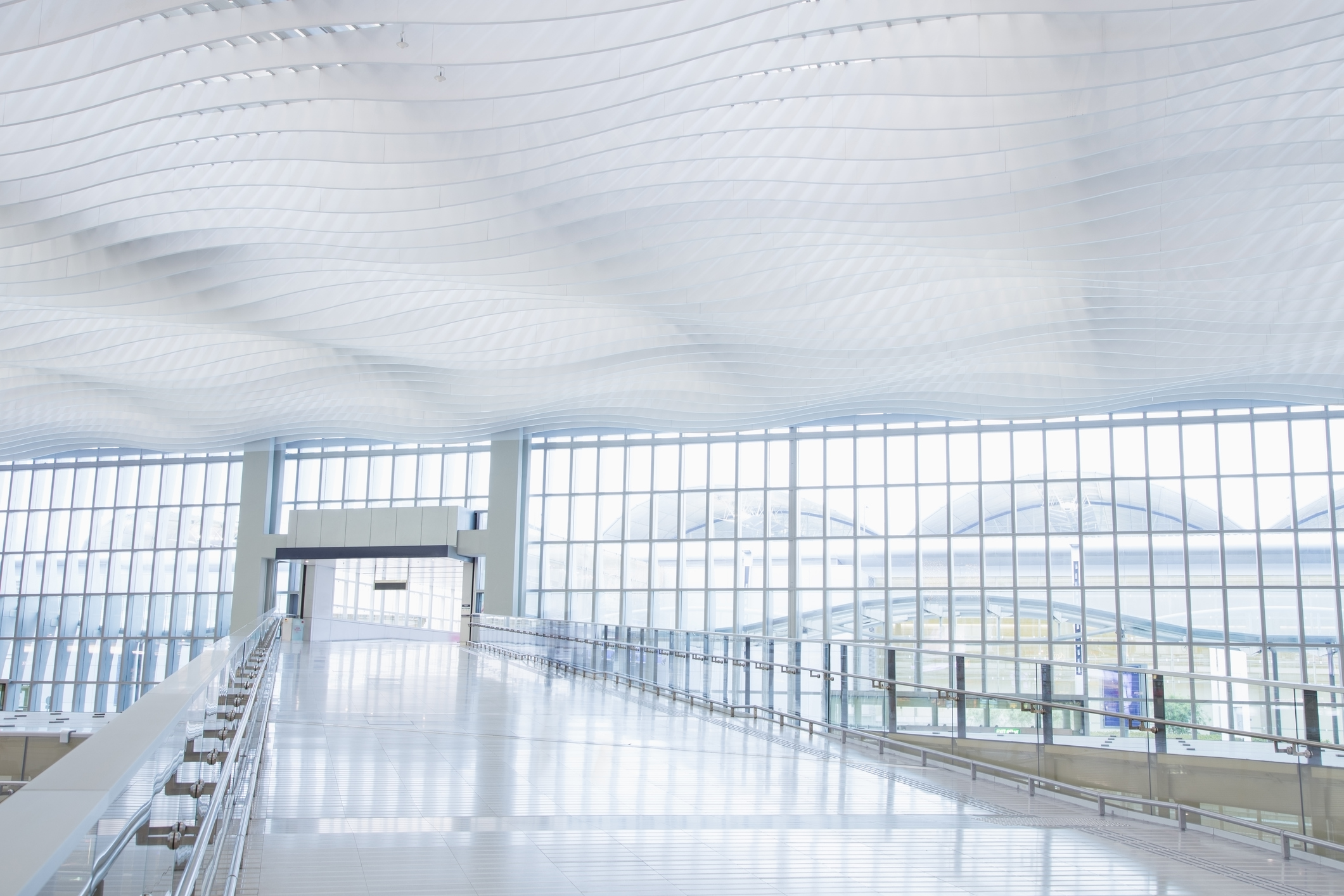 Hong Kong International Airport (HKG)
I never had a chance to fly into Hong Kong's old Kai Tak airport, but I hear it was a thrilling adventure, weaving just feet from high-rise apartment buildings and landing on a runway that stretched into the sea. It required pilots to make a 45-degree turn at under 500 feet of altitude. The new airport, opened in 1998, might not offer the same heart-racing adventure, but it is one of the nicest I have ever visited. Spacious and impeccably clean, this gleaming airport is also one of the world's busiest, both for passengers and cargo. There is an attached ferry terminal, and you can easily get to Macao, Hong Kong, or Kowloon in under an hour. The airport sits on an island, mainly comprised of reclaimed land, so you get sparkling sea views from almost every window.
Brussels Airport (BRU)
I love clean and efficient airports, and arriving Brussels is always a great experience. It is a single terminal, with a rail station below. There is just a true sense of hospitality when you arrive at this airport. It is a great gateway to other European destinations or a wonderful arrival to one of the top countries in the world. If you have not been to Brussels and Bruges, you owe it to yourself a visit in the near future.
ThinkStock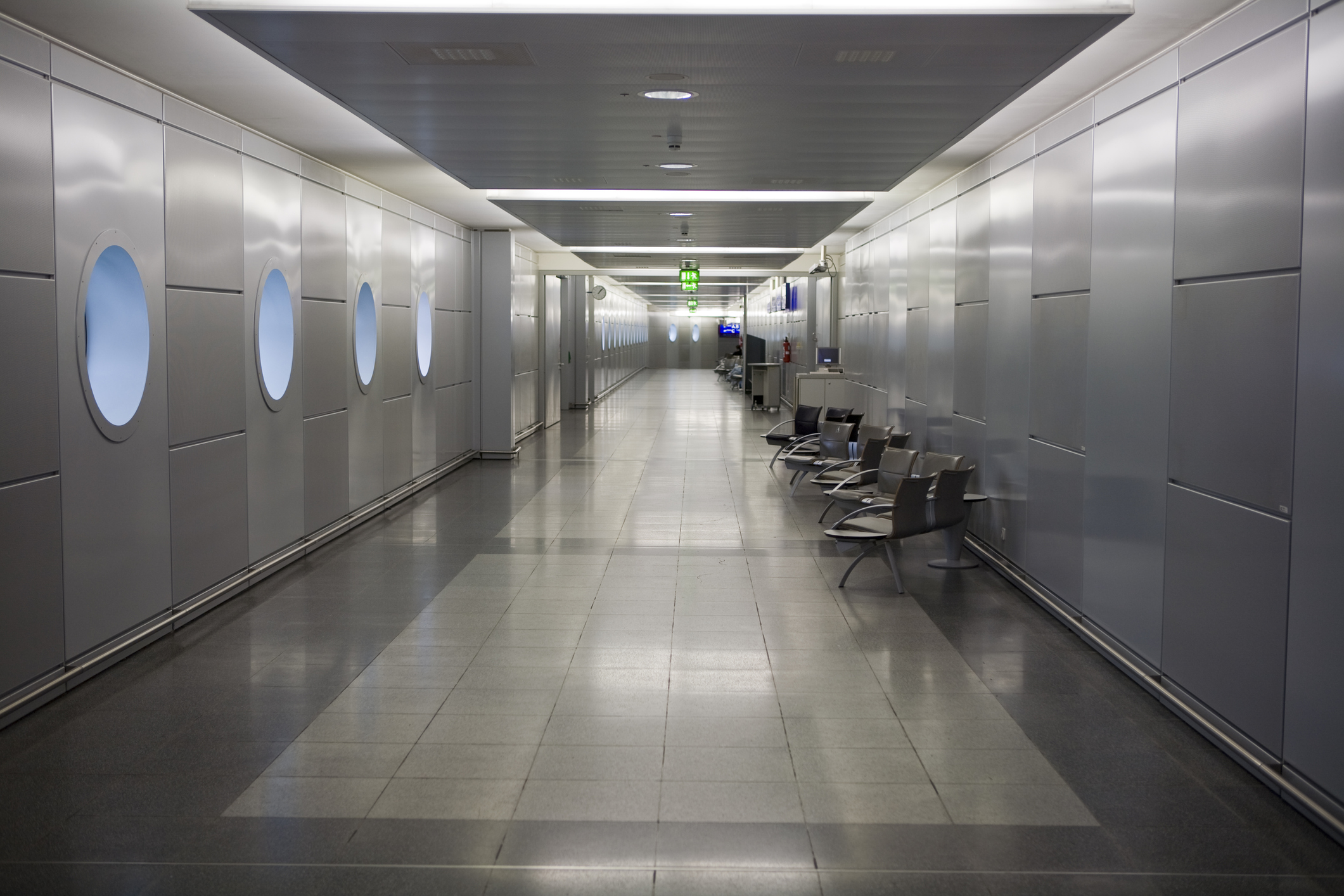 Frankfurt Airport (FRA)
Frankfurt is not one of my favorite cities of the world, but the airport is coldly efficient and one of the great gateways to other European cities, either by connecting flights or the attached rail station. The connected Hilton hotel is a beautiful, modern property with excellent meeting facilities. Do not expect warmth and hospitality at this airport, but it works like a machine, and I have always been on time arriving or departing.
Shanghai Pudong International Airport (PVG)
This airport used to be very isolated from the main part of the city, but that changed in 2004 with the opening of a new magnetic-levitation train line, only the third in the world. Now, in less than eight minutes, you can be on the outskirts of Pudong, where you can connect to the metro lines. In May, I have a long layover in Shanghai. In the past, I would have been stuck at the airport due to the distance and traffic. But now, I will be able to walk the Bund, explore Yu Gardens, and see all of the amazing buildings in Pudong, still getting back to the airport with plenty of time to spare.