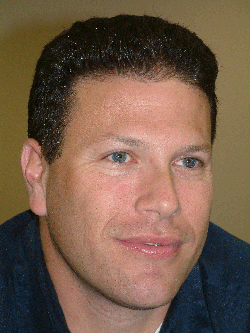 Today's guest post is by Andrew Taffin, CEO of Tallen Technology Rentals.
Meeting planners who can execute flawless events domestically and outside the U.S. are a cut above the rest. However, before you can legitimately add the word "global" to your resume´, planners need to prove that they can overcome a unique set AV and technology-related challenges and obstacles that come with overseas events.
Here's what you need to know when it comes to figuring out costs, navigating language and cultural differences, and dealing with technical issues.
Different Pricing Paradigms
If you're working on a set of multiple meetings that take place across different nations, consider engaging a single AV technology supplier for the entire series. This will go a long way towards ensuring consistent levels of service. However, it's basically impossible to negotiate consistent pricing across the board for series of global meetings. For one thing, the AV costs fluctuate wildly; the AV spend for a meeting in Brazil may cost three to five times as much for the same exact event in Korea, and that is before factoring in currency conversion and the various different tax rules. The path to success is to establish strong ongoing relationships with AV technology providers that are proven operators on a global level. They'll be able to draw upon first-hand experience to determine what the meetings' AV spend should be from country to country and provide you with solid figures up front.
Language Barriers
Language barriers are a common challenge in any international business activity. The degree of difficulty will determine the measures you need to take to overcome them—usually, the higher the stakes, the more resources you will need to devote to overcoming language barriers. The thing is, with international meetings, there cannot be any barriers to communication. One of the major challenges the meeting planner must face—with zero margin for error—is making sure that soundproof booths for the interpreters, wireless receivers and headphones, transcription technology, and mobile apps are set to communicate in the events' language for verbal and written communication. Do not simply assume that the event's official language is necessarily the same as the local language. Again, if possible, deploy an AV provider with an international presence that is able to fully guarantee that all of interpretation needs and requirements are fulfilled.
Cultural Differences
Since AV technical personnel work on site, sharing space and working closely with the event's speakers, presenters, and attendees, meeting planners need those AV techs to be familiar—and comfortable—with the cultural characteristics of the population at the event's location, as well as the different countries from which the event attendees come. It's also crucial that the AV provider recognizes and acknowledges cultural differences—and staffs the event accordingly.
While technical proficiency is paramount, the reality is that personality can go a long way when it comes to bridging cultural divides. By way of example, if an AV tech has an unassuming and laid-back personality, that may not in and of itself be bad or wrong. However, at an event where the attendees' culture is characterized by outspokenness and affectionate familiarity, he or she may be viewed as distant and aloof. By way of another example, punctuality may be emphasized in one country, with every worker showing up on time every day, and elsewhere it's perfectly acceptable to show up an hour after the agreed-upon start time. Make sure the AV provider you use supplies on-site personnel who have a good handle on this concept, and you'll happily avoid major communications issues down the road.
Technical Standards
Although meeting and event AV equipment and technology itself can often be uniform, the fact is that every country in the world has different standards for the distribution of electrical power for portable equipment and lighting. Plug/outlet types, voltage, frequency, etc., can vary wildly, with no one reference point of document that can be trusted to contain 100 percent accurate and up-to-date information as to what works for each country. Another issue with regards to technical standards is data usage and network connections for smartphones and devices. Verify that the AV provider has handled previous events in the same country and that they're up on the latest developments on the technical standards front. 
As the meetings industry advances and evolves and the world becomes a smaller place through the forces of globalized markets, inter-country relationships, and business connectivity, in the future the job description "global meeting planner" will be a redundant term. Until then, rely heavily on the global competence of your AV provider to ensure that all of your global event requirements will be met at the highest level.
Andrew Taffin, CEO of Tallen Technology Rentals, cofounded the Iselin, N.J.—based company in 2002. A regular speaker at industry conferences and events, Taffin is also one of the founding members and former president, of the International Technology Rental Association (ITRA).  For more information please e-mail [email protected] and visit www.tallen-inc.com.
Suggested Categories
More from MeetingsNet

---