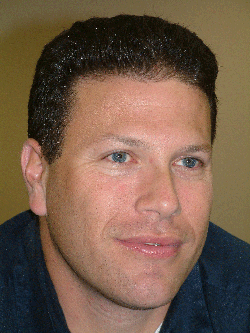 Today's guest post is by Andrew Taffin, CEO of Tallen Technology Rentals.
Every event, meeting, and conference has to budget for AV equipment and personnel. While no one wants to overspend on anything, much less technology, a poorly conceived, unworkable tech budget can prevent a meeting from reaching its goals and objectives.
Here are four best practices for optimizing your technology budget so you can meet your goals without breaking the bank.
Best Practice #1: Involve Technology Suppliers as Early as Possible
Whether you're on the corporate side, with an association, or an independent practitioner, proactively bring the AV vendor(s) into the initial discussions as early in the planning process as possible. Do this even before reaching the stage where you're actually planning the agenda. When you involve AV suppliers while you're developing the meeting's business goals and objectives, you can secure estimates and proposals that align the event's business objectives with the technology requirements—instead of just getting an assortment of equipment price lists.
Best Practice #2: First, Gather All the Facts
Once the event's business objectives are outlined, don't begin developing and collecting creative ideas until you've first detailed all available facts. Who is the meeting owner? What is the vision for the meeting? What does the AV company need to know regarding the intricacies of venue and the location? Who will comprise the audience? The more facts and details you acquire, the easier it will be to help the technology vendor fine-tune the estimate and come up with the best possible set of costs. When you have a lot of "facts unknown" in a meeting plan, the AV vendor will have to add caveats to the estimate—and add costs that you may not have expected. When this happens, the AV vendor probably is not price-gouging or acting dishonestly; the reality is that it becomes very hard to try to keep costs down when you don't have all the necessary information.
You may also want to read: Top 4 AV Trends of the Year
Best Practice #3: Budget for Value, Not Costs
Value in the AV business equals service plus price. You can get the best price—but if the service is horrible, (i.e., the audio isn't clear, equipment issues are not fixed rapidly, etc.) and the meeting doesn't come off well, then it doesn't matter what you paid, because the audience didn't receive the event's message and the meeting's objectives were not met. This is not to say that your AV suppliers won't offer competitive prices; they will as long as they want to win your business. Getting a detailed estimate that you can compare in an "apples to apples" way with other estimates helps to ensure the best value.
Best Practice #4: Pick the Right Time to Negotiate
As noted in the previous best practice, the total price for AV rental technology and services can almost always be negotiated in some way. Work with your technology provider to clearly understand what equipment is going to be needed so you can prepare an estimate that is accurate, with minimal last-minute surprises. Remember that the cheapest price is not always the best choice—make sure you have everything you need. Only then, if it makes sense, should you try to negotiate a discount on equipment. That way you can get multiple "apples to apples" quotes from AV vendors that you can compare to arrive at the best possible AV equipment pricing for your particular event or series of events. 
Andrew Taffin, CEO of Tallen Technology Rentals, cofounded the Iselin, N.J.–based nationwide audiovisual company in 2002. A regular speaker at industry conferences and events, Taffin is also one of the founding members and former president of the International Technology Rental Association (ITRA). For more information please e-mail [email protected] and visit www.tallen-inc.com.
Suggested Categories
More from MeetingsNet

---