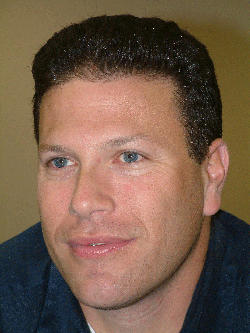 Today's guest post is by Andrew Taffin, CEO of Tallen Technology Rentals
When it comes to planning events in venues that require union labor, it's imperative to work with an AV technology vendor that understands the ins and outs of working with a unionized work force. Here are some tips and advice learned from decades of experience working with unions.
DON'T: Fail to understand the difference between a union house and a non-union house
A venue that's a union house will require you to use union labor for AV technology and services. Any AV company operating in the facility must comply with the same requirement. However, this doesn't mean that a card-carrying member of a union must do every AV-related task. A good AV vendor will know how to service the clients' needs while seamlessly working alongside any required union personnel.
DON'T: Go by state jurisdictions
This is a follow-on to the first "DON'T"—some states (and cities) are known for their strong unions, whereas others present themselves as less union-friendly environments by becoming what's known as "right-to-work" states, meaning employers cannot force employees to join a union or pay dues as a condition of employment. For example, Nevada is a right-to-work state, but there also are strong union presences in many of the state's convention centers and venues.
DO: Arm yourself with information
Horror stories abound of planners getting caught up in union jurisdictional conflicts and ending up with hidden charges. Planners should attain a clear understanding of what they and their AV provider are allowed to do in terms of equipment set-up, construction, operation, and break-down.
DO: Involve the AV provider early in the planning process
You need to know how labor rules apply to each type of job or AV-related skill. This is especially crucial if you are planning a series of meetings across multiple states, where you will need to understand how union rules impact each venue on an individual bases. The risk of running into any problems is minimized when you involve the AV provider in all union-related discussions at the start of the planning process. The union's reason for existing is to advocate for and protect its members—your AV technology provider should do the same for you.
DO: Vet the AV vendor's relationships with local unions
For cities that require union labor, does the AV vendor actually have solid relationships with the unions, and can they leverage those relationships on behalf of the clients to streamline the process and help minimize costs? A simple assurance, i.e., "We work great with unions," is fine, but can they demonstrate past evidence of these good relationships?
Andrew Taffin, CEO of Tallen Technology Rentals, co-founded the Iselin, N.J.–based company in 2002. A regular speaker at industry conferences and events, Taffin is also one of the founding members and former president, of the International Technology Rental Association. Visit www.tallen-inc.com for more information.