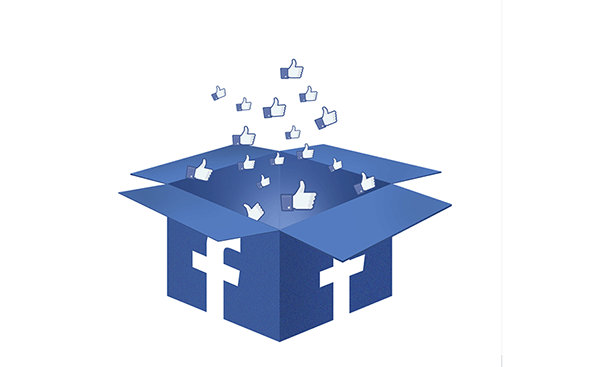 Today's guest post is by Siobhan Scott, a marketing executive with shop4pop.com.
There's no denying the power of social media. With a few shares from the right people, a post can go viral in a matter of minutes, reaching all four corners of the globe. When combined with the cost-effective advertising options available, social networks offer an extremely attractive marketing channel for businesses looking to expand their reach—especially when it comes to promoting events.
Facebook in particular has a huge influence on the public. Its messaging service, lack of character restrictions, and handy event-management options all help to make this social network a cut above the rest for event organizers. The subtle distinction between a public user and an organisation's posts makes Facebook the perfect platform for corporations to infiltrate the news feeds of their users—and it's unsurprising that it's the first port of call for organizations looking to raise awareness and increase attendance for upcoming events.
The importance of Interacting Online
While an online presence is certainly essential for businesses operating in today's market, when it comes to smaller events and growing businesses, a fully developed website is a costly investment. Company Facebook pages succeed in bridging the gap, providing cash-strapped businesses a free platform to shout from, increasing their legitimacy in the eyes of the consumer through their association with Facebook.
Set up a Facebook page that is in keeping with your brand's identity, and begin interacting with users on a regular basis by commenting on posts and sharing your own content to grow your audience. Relevant and engaged Facebook audience members are much more likely to acknowledge your posts, and interactions with your page and event posts will be seen by their friends, too. This domino effect is the first step towards virality—and when the stars align, the returns from investing in a Facebook campaign can be enormous.
Don't Forget the Invitations
Whether it's a small, intimate event or a large-scale occasion, Facebook's Events feature is a sure-fire way to generate interest and let people know the vital details. When users confirm their attendance to a public Facebook event, the activity will be seen by their online peers in their news feeds. Simply inviting your associates and personal contacts on Facebook can cause word of your event to spread like wildfire!
Generating interest for your event couldn't be easier, thanks to Facebook's RSVP options: In addition to being able to decline or click "maybe," account holders can opt for "Going" or "Interested." Both of the latter options will be shared on the user's friends' news feeds, which is likely to encourage others to find out more about the event. Facebook's RSVP option for events is an ideal way to poll your expected turn out, too, so you can see just how much more marketing activity you should carry out in advance of the big day.
You don't have to let your printed promotional material go to waste, either. Upload a copy of your printed flyers and set this as a cover photo, allowing both your online and offline event marketing efforts to seamlessly sync up.
Engage with Guests
Online users are impulsive—if they see an event they're potentially interested in attending, they're more than likely to RSVP positively so they don't miss out. Because the impact of online campaigns is highest when they first go live, the first few days of an online event launch are particularly vital.
Once your guests are attending and have consequently signed up for updates, focus on forming a relationship with your online community. Grow and nurture this by interacting and posting information about the event. Why not generate a buzz by uploading preview photos of the point-of-sale displays used at your event as a teaser? Users will love knowing what they can expect, and the hype of the countdown will ensure guests are there to take part.
Raise the Stakes with Paid Advertisements
With Facebook, an event can go viral with little to no monetary investment on the event organizer's part. However, you can increase your chances of success by using paid advertising—and with Facebook's incredibly competitive cost-per-click rates, it's a no-brainer for businesses with a marketing budget.
Facebook's paid advertising options allow organizers to ensure their event reaches the masses, generating a higher click-through-rate and using advanced targeting options to ensure they're hitting the right audience. Facebook tracks its users' personal information and online behavior, which allows advertisers to drill down to specific demographics. Whether it's a geographical location or a group of users interested in a specific topic, the possibilities for targeted audience reach are virtually limitless!
Marketing your event through social media is a relatively easy and cost-effective option—and if it's done well, a Facebook campaign can make all the difference to the success of your event. Investing time and effort (and, in some cases, money for paid ads) on Facebook—from your event's conceptualization stage right through to the big day—is a sure-fire way to ensure your next event is a triumph. It doesn't stop once your event's over, either. With your captive audience contactable for follow-up in the days after, it's the perfect opportunity to sweep up those leads.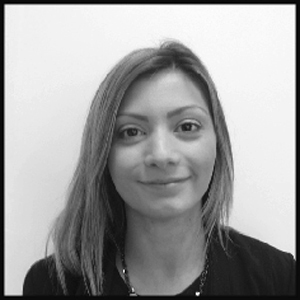 Siobhan Scott is a marketing executive at shop4pop.com, which offers more than 40 years' experience creating and producing full event and retail campaigns for large clients in a variety of industries.