Scott Frankel can go deep in a conversation about audiovisual needs at events. He's the president of Animatic Media, and his lifetime of experience in the world of projection systems, audio technicians, and teleprompters shone through with enthusiasm on a recent MeetingsNet webinar.
During the 60-minute session, Frankel (below) reviewed general-session AV needs as well as contract issues, helping planners to write better request for proposals and get a fair deal at the negotiation table.
He also answered some audience questions. Among the issues raised by the webinar's more than 700 attendees was whether audiovisual and production companies are facing staffing issues—something planners are dealing with at the hotels they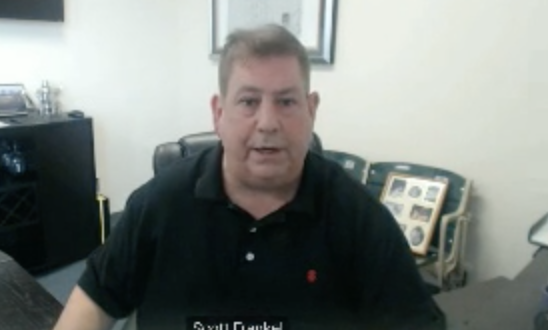 work with as well as on their own teams.
"Unfortunately, the reality is we've lost a lot of good people," he said, noting that many of them moved to other industries during the pandemic, making today's staffing situation tricky. He didn't mince words but offered some guidance: "Prices have gone up. Good technicians are getting higher rates than they used to. AV prices have gone up … everything's gone up in the industry." But to secure the staffing needed to run an event's behind-the-scenes magic, planners must plan ahead. "My advice to you is to push internally [among stakeholders] to get the AV [needs] locked up as early as possible."

View Frankel's webinar, Negotiate Like a Pro: AV Secrets & Event Venue Contracts, on demand at MeetingsNet (and earn one CE credit hour in the process).