Five days after the executive order on immigration caused chaos for many travelers coming to the United States, as well as those passing through on connecting flights, the greater implications of travel limits to certain nationals and uncertainty for others are becoming clear to the meetings industry. After some organizations released statements about the order, others are now expressing concern over potential short- and long-term effects.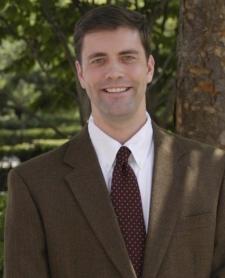 Ryan Strowger, CEM
International Association of Events and Exhibitions Chairperson, Ryan Strowger, CEM, released a statement pointing out just how high the stakes are, not just for our industry but the economy as a whole. He says, "The global exhibitions industry contributes more than $200 billion to world economies, with roughly $77 billion contributed to the U.S. GDP annually. Furthermore, more than 42 million visitors attend 9,400+ business-to-business exhibitions and events in the U.S. alone and IAEE members and stakeholders are rightfully concerned about the long-term ramifications of restrictions placed on global travelers coming to the U.S." The IAEE does not usually take a position on politics but in this instance the organization has sent out a call to action, asking members to share stories about the impact of this executive order.
Although the immigration measures have yet to be clarified and may be temporary, the current uncertainty over their application and the global community's response is certain to have an impact on planning decisions for travel and venues being made right now that could be felt  for years to come.
Paul Van Deventer, president and CEO of Meeting Professionals International and co-chair of Meetings Mean Business, also released a statement expressing concern over negative impacts of the executive order. MPI is working with Meetings Mean Business and the U.S. Travel Association to both advocate for the industry with the Trump administration, and to educate members on the actual terms of the executive order and its potential impact. They intend to post information online and are sending out a survey so that members' voices can be heard.
The Professional Convention Management Association is also part of the Meetings Mean Business coalition. Deborah Sexton, PCMA president and CEO, sent out an email to members recognizing that there is confusion over what the order will mean for meetings and events in the U.S. and for Americans attending events globally. PCMA will be surveying members on, "concerns, perceptions, and fears regarding the impact of this Executive Order."
Click here to read the Executive Order: Protecting the Nation from Foreign Terrorist Entry into the United States in full.