Robert Anthony once said, "The best way to escape your problem is to solve it." This year's Xperience Design Project (XDP) event lets you do both. At XDP, you'll discover how to collaborate more effectively and create powerful events that put your association on the map. Plus, it's designed to help you rethink, refuel, and recharge—the unique, physical environment gives you the freedom to escape your normal way of approaching your event strategy.
Creative Ideas. Practical Solutions
The way the world does business is changing, and that's a wonderful thing. However, finding the solutions you need to keep your association's brand fresh year after year can be exhausting, daunting, and even frustrating at times.
To make things easier, here are three key ways to drive attendance and design a better experience for your next event.
1. Develop Engaging Content
Your event's programming is key to its success. The speakers, session topics, networking formats—they all matter. You need the right combination of education, entertainment, and excitement to keep your attendees interested and excited. Most association events are several days long. If you can make learning an enjoyable experience the entire time, you will have tons of happy, loyal attendees in the future.
To design a better curriculum for your event, it pays to get some advice from experts who do this for a living. In the Learning Zone at XDP, that's exactly what you'll get. You'll leave with tips and ideas from other associations and industry partners on how to manage and develop content and programming for your event. You'll also discover how to engage your attendees through content gamification, and better understand how to engage with your audience through the power of graphics and wordplay.
2. Create a Marketing Acquisition Strategy
Designing an amazing event is only half the battle. You still need people to attend. To do that, you need a solid marketing plan.
What does that include? Start by analyzing your email and mailing lists. You'll want to identify segments of your audience based on characteristics that you can leverage in communications. Two common segments for event marketing include "loyals" (people who come very year), and "lapsed" (people who used to come but didn't last year). You can create campaigns that reach out to them specifically, and offer incentives for them to return.
You'll also want to establish the motivations of your audience segments. What do they care about and why should they attend this year's event? Knowing this will make your marketing more effective.
In the Marketing Zone at XDP, you'll gain insights and brainstorm ideas alongside other industry professionals on how to boost event attendance. As a result, you'll learn how to develop a marketing strategy that attracts the largest addressable audience and allows you to drive demand from your target market.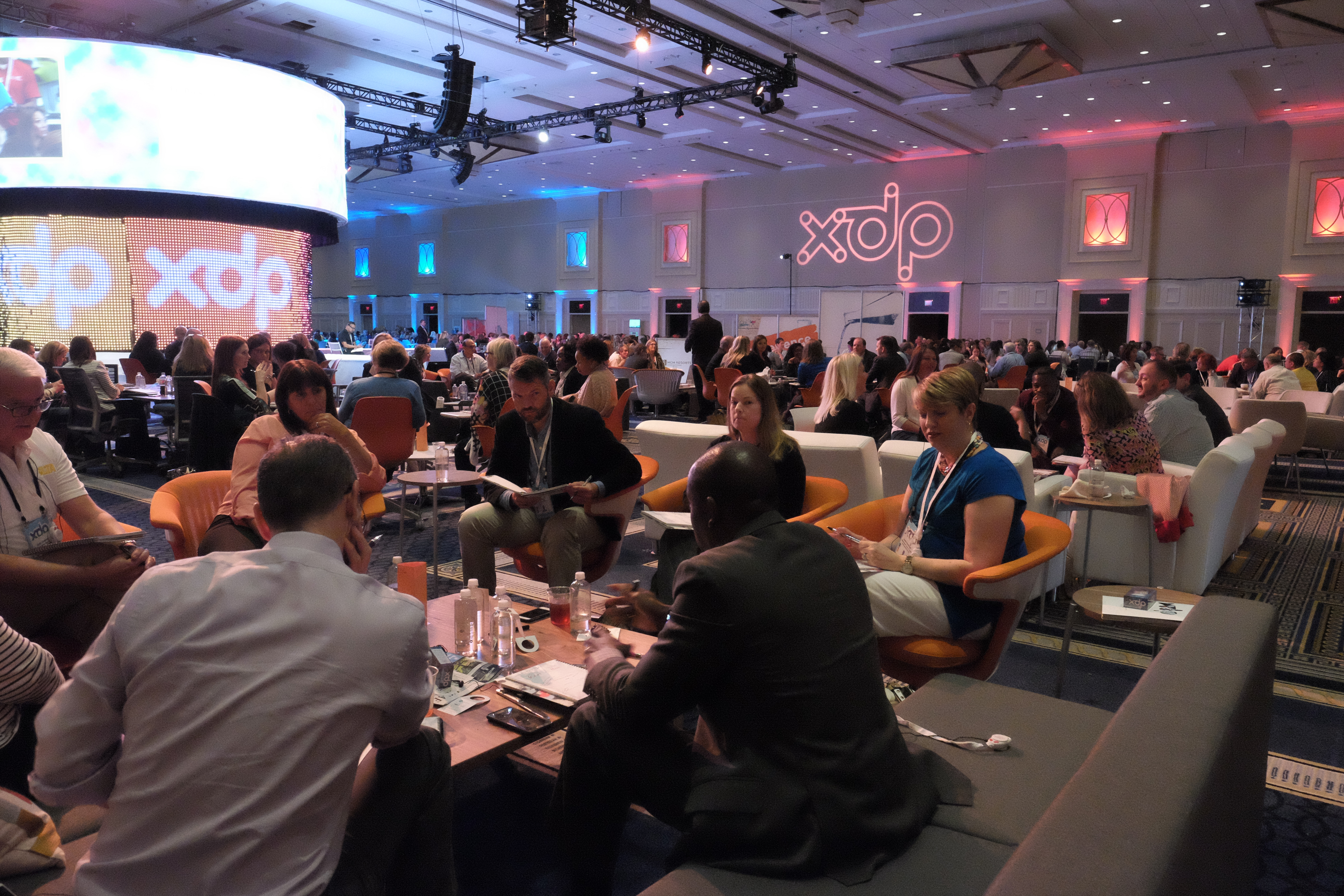 3. Form Strategic Partnerships
You don't know what you don't know—until someone shows you what's possible. That's why it's important to surround yourself with other professionals who can complement your plans and offer ways of making your event have even more impact. With other professionals in your corner, you can save time and money while delivering a better experience for your attendees.
In the Operations Zone at XDP you'll learn from other meeting professionals how to cultivate meaningful strategic partnerships. You'll also get dedicated time for one-on-one meetings and strategy sessions with business partners who understand your challenges. They'll share ideas and proven solutions that will bolster your association's next event.
Break Free
XDP is designed to help you and your team to feel liberated, rejuvenated, and ready to take on your association's challenges. Leave conventional thinking at the office and head to this two-day event at National Harbor just outside of Washington, DC. You'll meet and mingle with other professionals and business leaders in the industry and set yourself up for success this year.
To learn more about the Xperience Design Project and get your tickets for the 2018 event, visit the XDP website.