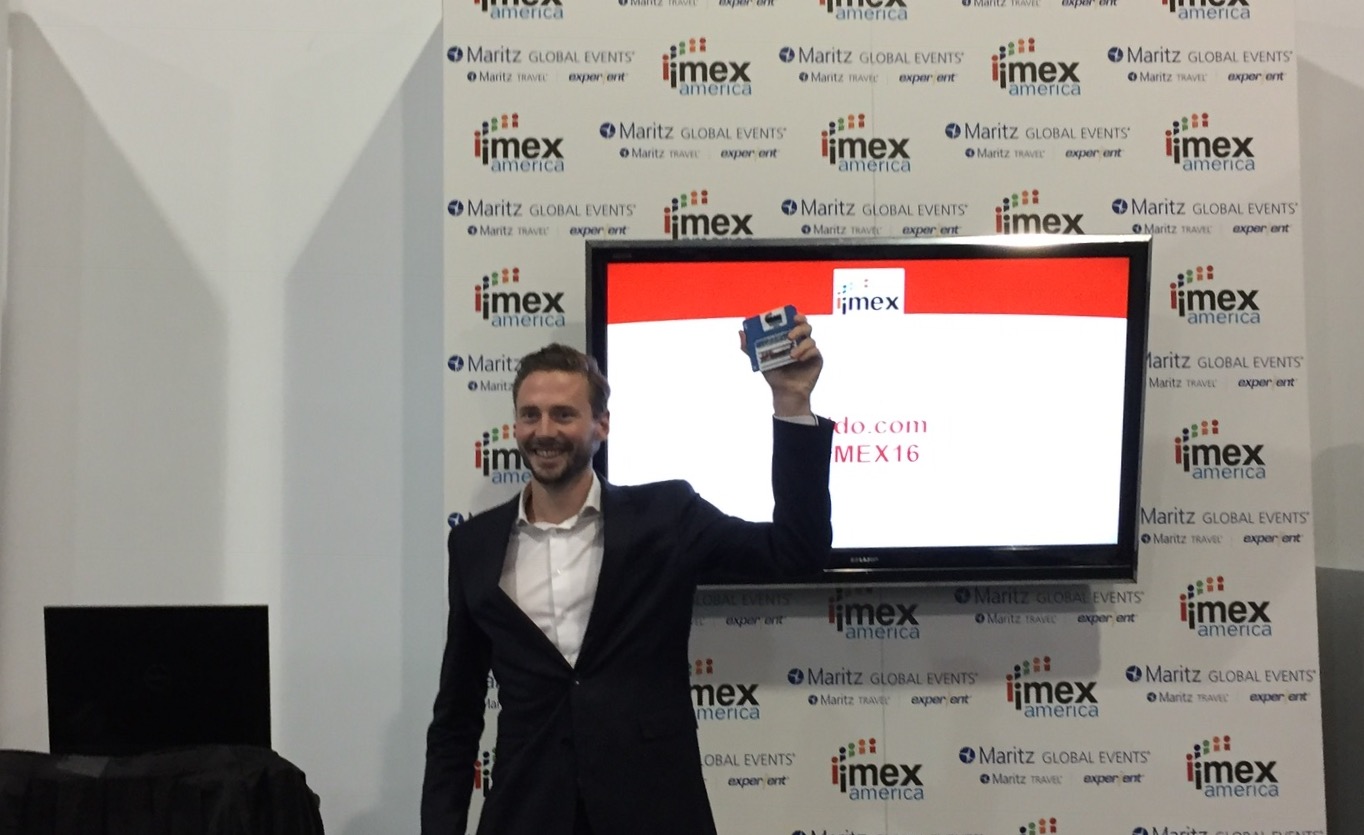 Four entrepreneurs vied for the honor of being named the winner of #IMEXpitch, where they had just a few minutes during IMEX America, held in Las Vegas this week, to make the case for why their technology will be the next big thing for meetings. While the competition was tight, the judges agreed that an artificial-intelligence–powered event-networking solution called Grip would take the top honor. An poll of the audience also named Grip the winner.  The spoils of victory included publicity across the IMEX America media and PR channels, and a free expo space at the IMEX America 2017 Tech Pavilion.
Grip's Tim Groot made a compelling case for the app, which uses AI to crunch attendees' social and behavioral data to come up with networking recommendations. Attendees can access their potential must-meets with a swipe on their device. The other contenders, who made their pitches to a standing-room-only crowd at the IMEX America Inspiration Hub, were:
Invite the Media, which provides an online marketplace where event planners can find and invite both local media, bloggers, and other social "influencers" to come cover their events.
EventGeek, a platform designed for event project management, from marketing, budgeting, and logistics through to return-on-investment measurement.
EventCollab, an event planning/project management program designed to replace the ubiquitous planner binder with one central, secure access point for all the data associated with an event.
Showslice, an online event infrastructure venue marketing platform designed to let planners  locate and then piggyback on  setups from earlier similar programs at a venue, saving them up to 70 percent on venue event setup costs.