Amazingly, it took only three months to build, yet it will memorialize an Orlando tourism leader for generations to come. The Gary Sain Memorial Skybridge between the Orange County Convention Center and the Rosen Plaza Hotel officially opened with a ribbon-cutting and dedication ceremony on September 19.
Sain, former Visit Orlando president and CEO, passed away in May 2012. The $2.5 million structure was funded by Rosen Hotels & Resorts, and is the fourth and final link connecting the center with adjacent hotels on International Drive.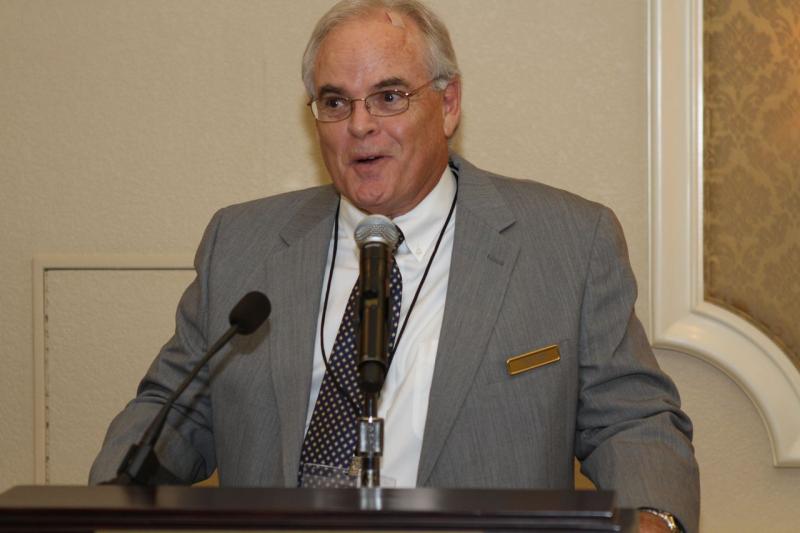 Rosen Plaza General Manager Gary Hudson
"It is with great honor and respect that we dedicate this skybridge to my friend and colleague Gary Sain," said Harris Rosen, president and COO of Rosen Hotels & Resorts. "Gary worked tirelessly to build and strengthen this destination during his time with us. Rest assured, Gary's legacy continues here today."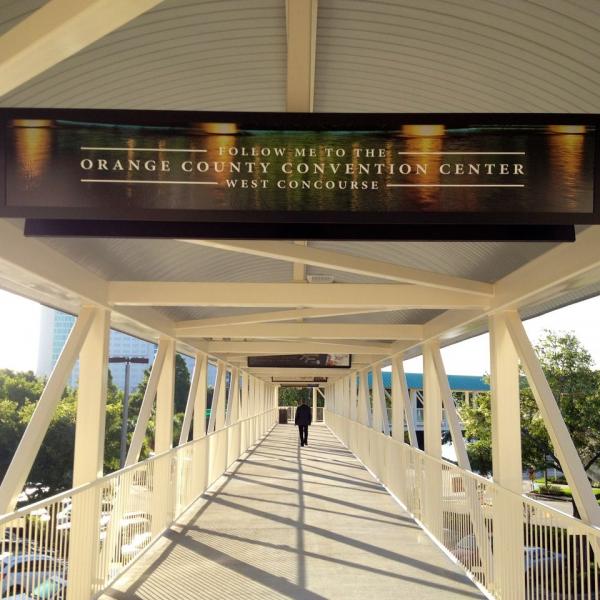 Visit Orlando President & CEO George Aguel joined the Rosen Hotels and Orange County Convention Center executives and local political leaders for the ribbon-cutting, as did Sain's wife, Pamela.