In mid-July, more than 400 people came together at the Savannah Convention Center for that city's first post-shutdown business event: the annual meeting of the Georgia Association of Chiefs of Police.

To increase attendee safety, the center installed a new air purification system as well as dozens of hand sanitizer stations, while also displaying signage throughout the building to remind attendees about the behaviors needed to avoid the spread of Covid-19. Session-room setups allowed for social distancing; as the only group in the building at the time, GACP was able to use more space than usual to accommodate those setups.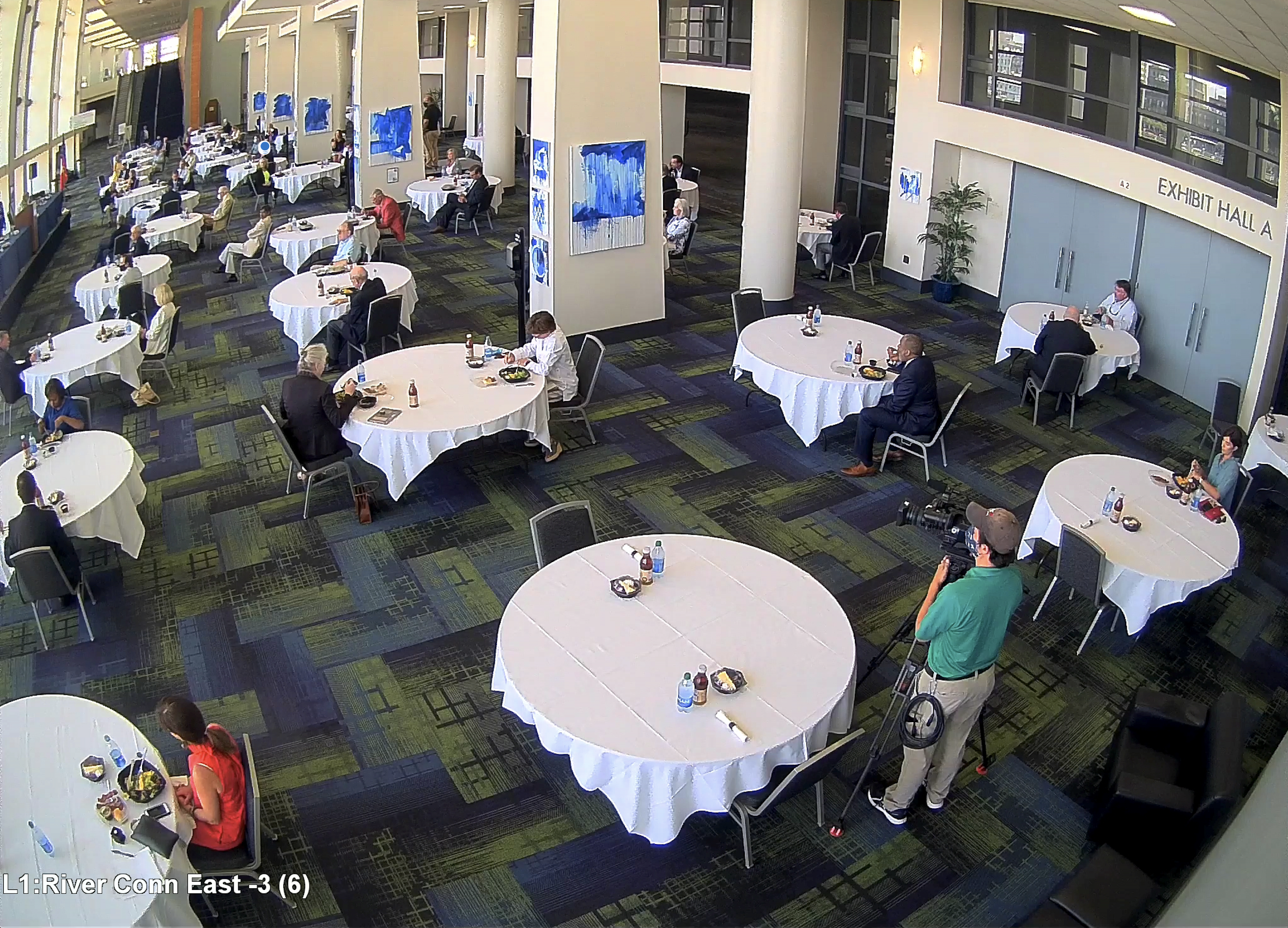 Although the governor of Georgia has not issued a statewide mandate that people occupying indoor public spaces must wear masks, the majority of attendees did so, according to Jeff Hewitt, senior vice president of sales for Visit Savannah. The convention center performed temperature checks on all its employees before they entered the building each day, and the event organizer had personnel stationed at the center's entrance to perform daily temperature checks on attendees.

Hewitt says that GACP had about 40 percent fewer attendees than in previous years but realized about 75 percent of its original room block. The Savannah Convention Center has four other sizable gatherings still on its schedule for 2020: one in September with 650 room-nights on peak, one in November with 9,500 room-nights on peak, and two in December with 650 and 800 room-nights on peak.