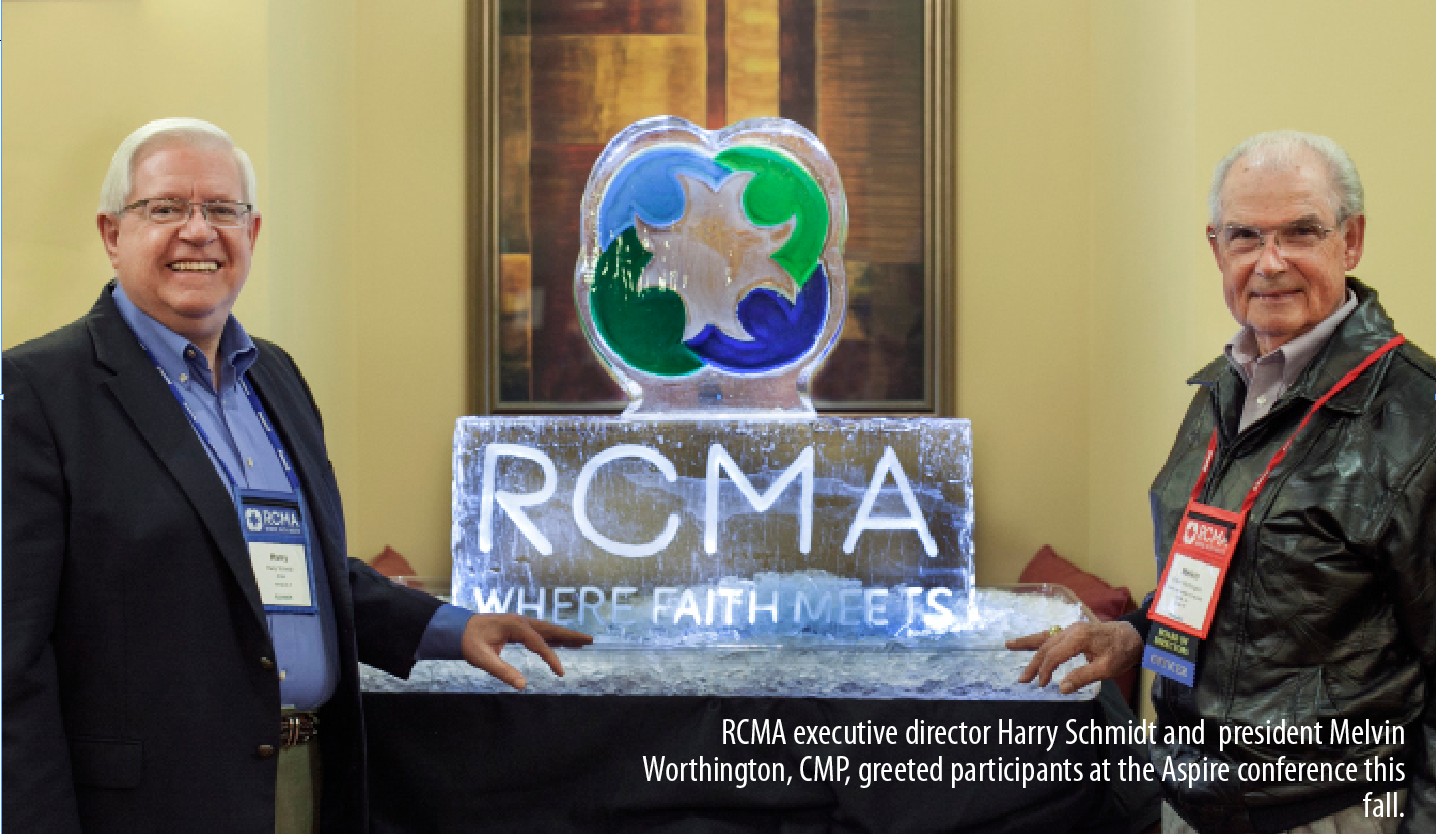 Nearly 100 planners and suppliers gathered at the Cheyenne Mountain Resort in Colorado Springs on November 12 and 13 for RCMA's second regional conference of 2013. Religious meeting planners from nine states and suppliers from across the U.S. met at the base of Colorado's Cheyenne Mountain for two days for engagement, community-building, and networking.

Attendees participated in four interactive keynote sessions designed to generate new ideas and teambuilding. A hospitality trends discussion started the event, and attendees participated in a lively discourse regarding current hot topics related to events, programming, technology, and venues. Other speakers included John Miller, speaker and author of QBQ; Jim Copeland, founder of Conference Ministries International; and Dave Powers, founder of HeavenFest. Sessions included "There is an I in Team," "Creating the Perfect Event," and a team-building jingle writing competition that resulted in 11 new songs and an award-winning rap number featuring the chairman of the RCMA board.

Participants were moved by a planner's direct connection to the typhoon-related destruction in the Philippines, and the RCMA community got together to offer a prayer of support for those affected by the storm.

The intimate setting and size of the event provided numerous networking opportunities, and suppliers and planners alike were glad to have the time and space to nurture their relationships.
Plans are being made for the 2014 Aspire Regional conference schedule, which will include up to five new locations. Details will be released soon. For more information, please e-mail [email protected].