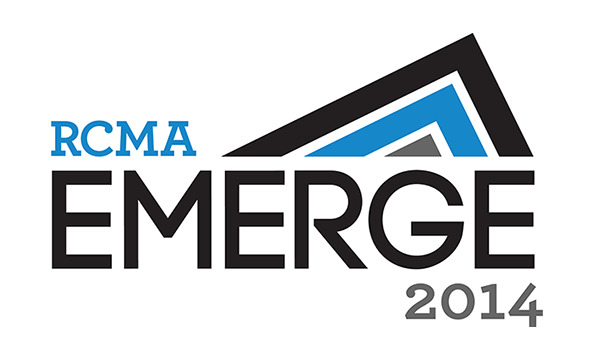 Here is the program of events for RCMA's annual Emerge conference, to be held February 4-6 in Sacramento. Go to myRCMA.org for the full schedule of events and
a registration link!
Conference Program
Monday, February 3, 2014
4:00 – 7:00 p.m. Registration Open
7:00 – 9:00 p.m. Early-Bird Event featuring Jack Gallagher
(Sponsored by Sacramento CVB)
Jack Gallagher Live at RCMA!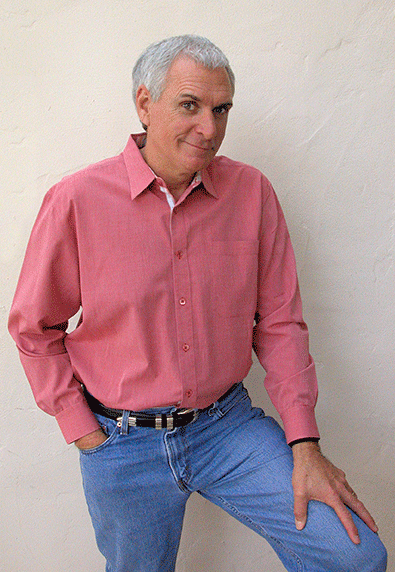 The excitement begins before the conference even officially kicks off with nationally acclaimed comedian and actor Jack Gallagher's one-man show. You may have seen him at a comedy club, in the movies, on  "The Tonight Show" or "Late Night with Conan O'Brien," or on his own ABC sitcom "Bringing Up Jack," the HBO Original Series "Curb Your Enthusiasm," or on the popular nationally syndicated public television show "MoneyTrack." Now he's coming to Emerge!
Tuesday, February 4, 2014
7:30 a.m. – 6:00 p.m.  Registration Open

8:00 a.m.  – 11:30 a.m.
Morning Programs:   
                       
Option 1: Ultimate Training Opportunities
Preparing for your CMP Exam and Beyond: Planning from the Stakeholders' View
Presenter:  Joanne Dennison
Are you contemplating sitting for the CMP (Certified Meeting Professional) exam? Whether you are preparing for the CMP exam, thinking about taking it, or already have your designation, you will walk away from this session with information and a way of looking at things that makes the "P" (as in "professional") really mean something! (Note: this is not a general information session about the CMP process. This session will address both how to prepare for the exam and the learning of specific content covered in the exam.)
Joanne Dennison, MSEd, CMP has owned her own business for more than 20 years. While she originally focused on planning meetings and events, she now is returning to her roots as an educator.
Through one division of her company, Meet, Potatoes and a Garnish, she educates meeting and event professionals throughout the U.S., and in Canada, Mexico, the Dominican Republic, and China.
At her clients' request, Joanne expanded to include personal and professional development topics.
"Developing a Complete Digital Marketing Strategy
Presenter: Maurilio Amorim
You will learn how to engage, sell, and retain customers through mobile, social media, and niche marketing, including how to:
• Use traditional media (it isn't dead yet) 
• Understand and harness your micro audiences
• Determine when you need an app
• Decide whether you need an app vs. mobile vs. responsive design
• Use text- and push-based marketing
• Integrate social media into your campaigns
• Understand mobile trends and develop mobile marketing campaigns
• Fundraise through mobile 
• Use best mobile marketing practices
Maurilio Amorim   has started companies in the marketing and technology fields. With an early career rooted in the nonprofit and church communities,  Amorim writes and speaks on the changing world of technology, branding, communication, and social media. An active traveler, he enjoys eating well wherever he goes. You can follow him on twitter at @maurilio and his blog at www.MaurilioAmorim.com
Option 2: Service Project: Impact Sacramento  (planners & suppliers)
Eskaton:  Founded in 1968, Eskaton's primary mission is to enhance the quality of life of seniors through innovative health, housing, and social services. Volunteers will be split into three groups to visit three homes. Activities include Bingo, sing-alongs, coffee and social time, arts and crafts, and simply spending quality time with the seniors. 
Option 3: Hands-On Hospitality
• Food & Beverage Experience Curious about what takes place in the back halls of hotel food service? This experience will allow you to participate in the catering, room service, and restaurant aspects of a major hotel. Learn about menu planning, pricing, preparation, presentation, and delivery. You'll have a new appreciation and understanding of the processes behind your menu selections. Held at the Hyatt Regency Sacramento.
• Convention Center Operations Work hand-in-hand with the Sacramento convention services professional team as you learn about the paper trail, processes, staffing, and communications required to orchestrate a perfect event. You'll walk away with an understanding of room set-up, ancillary services, catering, labor, general services contractor, audio/video production, and other departments you may encounter at a convention center. Learn the differences between using a hotel space and a convention center space.
Afternoon Programs
1:00 p.m. – 4:00 p.m.
Sightseeing Tours
• The History Tour Drive by Sacramento's main historical landmarks including Sutter's Fort, Governor's Mansion, LeLand Stanford Mansion, Crocker Art Museum, and Old Sacramento. Experience 40 acres of lawns, flower gardens and memorials at the California's State Capitol, which serves as both a museum and the state's working seat of government. Explore The California Museum, which focuses on California history and culture. Former First Lady Maria Shriver and Governor Arnold Schwarzenegger became Honorary Co-Chairs of the Museum and co-designed the California Hall of Fame and California's Remarkable Women
exhibition. 
• The Farm Tour Tour an urban farm in "America's Farm-to-Fork Capital," Sacramento, which is home to the largest Certified Farmers' Market in California, and is centrally located amid a diverse range of farms, ranches, and vineyards. Learn the basic concepts of organic food production and export practices, and taste the fresh winter produce. Also learn about the farm's educational programs and efforts to give back while fostering a sense of community by reconnecting people with locally grown foods. Wear boots or weather-resistant shoes, jacket, and umbrella (weather permitting).      
4:30 p.m. – 5:30 p.m.
Planner Conference Overview (Sponsored by Plano CVB)
(attendance required for hosted buyers; all are encouraged to attend)
Supplier Conference Overview
(all suppliers are encouraged to attend)
6:30 p.m. – 8:30 p.m.                       
Opening Reception—California Railroad Museum
(Sponsored by Sacramento CVB)
Wednesday, February 5, 2014
7:45 a.m. – 8:15 a.m.
Morning Devotion
8:30 a.m. – 9:55 a.m.
Breakfast and Opening General Session
(Sponsored by Sacramento CVB)
Featuring David Girabaldi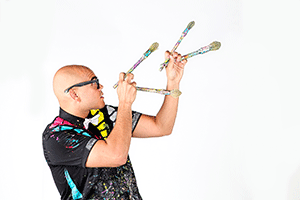 David Garibaldi, a Sacramento performance artist who has been featured on "America's Got Talent," will wow and entertain during our opening session as he creates images on stage. He says, "I create images in an entraining way and my hope is to inspire the audience to use their passion to benefit and inspire others."
10:10 a.m. – 12:55 p.m.                    
Emerge Expo
1:10 p.m.– 2:40 p.m.                         
Lunch and General Session
Speaker – Simon T. Bailey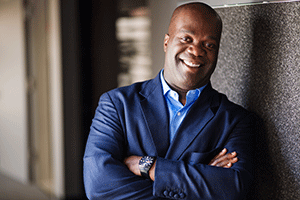 High-energy leadership catalyst Simon T. Bailey will equip you with tips, tools, and techniques on how to release potential in the world's most important asset—you! The former leader of the Disney Institute also founded Brilliance Institute, Inc.
2:55 p.m. – 4:05 p.m.
Educational Breakouts
Meeting Planning 101 (Beginner)
Presenter:  Dean Jones, CMP
Event successes and failures ride on the shoulders of experience.
This session will cover the foundational elements of successful planning, case studies, and planner pitfalls. Other topics will include budgeting, form design, tracking history, post-con data review, and much more.
Dean Jones, CMP , brings over 28 years of event planning experience to his role as director of conferences and events with the Religious Conference Management Association. He gained most of his experience working with faith-based organizations, associations, non-profit organizations, and in the SMERF (social, military, educational, religious and fraternal) market, having served 18 years as meeting planner and convention manager for the National Association of Free Will Baptists in Nashville, Tenn. With nearly 200 events under his belt, he's planned for groups of 20 to 20,000. A frequent speaker/teacher at industry events and a regular columnist for industry magazines, he is a current member of the Grand Rapids (Mich.) CVB Advisory Council and has served on the Nashville Convention Center Commission, the Greater Phoenix CVB Advisory Council, and other advisory consulting positions.

Vuja De: Shift from Average to Brilliant (Intermediate)
Presenter:  Simon T. Bailey
The Vuja de Moment is the reverse of the French saying "déjà vu," which means "already seen it." Compelling thought catalyst Simon T. Bailey's The Vuja de Moment!—Shift from Average to Brilliant, is a call to action that invites readers to shift their thinking, creating a disruption from the norm that ignites innovation, and increasing accountability and profitability in life and business. The ultimate game changer, the Vuja de Moment equips you to shift from average to brilliant, guiding you to personal and professional success.
Simon T. Bailey is a leadership catalyst and former leader of the Disney Institute and founder of the Brilliance Institute, Inc. Speaker Magazine cited him as one of the top twenty-five "hot speakers" shaping the profession. Harrison College, Indianapolis, has partnered with him to launch the Simon T. Bailey Emerging Leaders Certificate for individuals, corporations, and organizations.
Simon has authored seven books, including Release Your Brilliance (HarperCollins), which was ranked number 17 of the Top 100 books being read by corporate America.  He holds a master's degree from Faith Christian University, and  is a learning addict who is currently hooked on www.coursera.org and just completed classes from Wharton School of Business on gamification and Darden School of Business on growing great companies.
Colleges and Universities—Places to Meet, Eat, and Play (Intermediate)
Presenters: Kim Araya & Norma J. Charette
Two experienced professionals will discuss the overall "added-value" service for you, the meeting planner, while utilizing distinct campus sites for your next conference, meeting, or event.  
Kim Araya,  director of conference & event services at the University of Minnesota-Twin Cities, has been working on college campuses for over 16 years—much of her time has been spent in the conference and event planning aspect of universities. Her office averages more than 160 conference or events yearly ranging from five to 15,000 attendees.
Norma J. Charette   is director of sales for Campus Conference Solutions, a national Sodexo-initiative that offers conference solutions based services to current campus partners. These services range from targeted lead referral services to strategic sales and marketing assessments to a wide range of consulting services. Prior to this role, Norma served as director of conference and university event services at the University of New England, where for eight years she worked to establish a robust one-stop-shopping conference operation to both of the university's Maine-based locations.
"That" Generation in Our Meetings and Our Workplace (Beginner)
Presenter: Joanne Dennison
There are now four generations in many workplaces and meetings, and what works for your Baby Boomer 53-year-old, or 40-year-old Gen X, may not even come close to working for the 27-year-old Generation Y. This session will consist of an open discussion that will address what we are already experiencing (the oldest Gen Y's are in their 30s), and what is coming down the road and around the corner very shortly, as Generation Y shows up in the workplace in full force.
Understanding the Value of Your Meeting (Advanced)
Presenters: Mozella L. Brown, CMP, and David Law, CTA
This session will take a fresh, and deep look at the value of meetings. How much is your meeting worth, to you, your constituents, and your host city/venue? How do you view your meeting? How do potential meeting hosts view your event?
Mozella L. Brown, CMP  was born to plan meetings! She obtained the Certified Meeting Professional designation in 2003 and has managed meetings and events for almost 20 years in the religious, nonprofit, and corporate sectors. Mozella serves as tour manager for Women of Faith, Inc. which hosts Women of Faith Conferences, The Revolve Tour Girls Event, Women of Faith Christmas, and Unwrap the Bible.
David W. Law, CTA is the director of sales for Experience Arlington (the Destination Marketing Organization for the city of Arlington, Texas) and oversees the group sales department. He is a Certified Tourism Ambassador, and member of RCMA for more than 13 years. Prior to joining Experience Arlington, David was an award-winning senior sales manager for Hyatt Hotels and Resorts for more than a decade, booking and servicing countless religious groups into the Hyatt Regency Dallas @ Reunion. He was nominated for Sales Manager of the Year three times, in addition to being named Manager of the Year in 2006. David is is an active member of First Baptist Church in Arlington, and includes Jeremiah 29:11 among his favorite scriptures.
Understanding the Religious Market (Supplier)
Presenters: Tommy Keown, CMP, and Ken Lupp
This session will focus on effective strategies for connecting with planners representing faith-based organizations. You will learn the difference between manipulative and consultative selling styles, how your response time will affect your conversion rate, and how to build credibility with your clients and reach reasonable concessions and policies affecting attrition, contracts, and pricing when it comes to church groups.
Ken Lupp  has worked for 24 years in hospitality as a sales manager, director of sales, and general manager at various properties. He has been an active member of RCMA for more than 20 years. He is currently serving with KAL Meeting Resources.
Tommy Keown, CMP,  recently retired from LifeWay Christian Resources, where he served as the senior lead event coordinator and negotiator for adult and women's events. He currently serves as an account manager for Arrowhead Conferences and Events. He is also a musician by training with a master's degree in church music.
Risk Management: Five Things You Can Do Right Now (to better protect your attendees, your organization, and your meeting) (Legal)
Presenter: Tyra W. Hilliard, PhD, JD, CMP
Even if your organization has a risk management plan, chances are good that it does not adequately cover your meetings. Coming up with a risk management plan for each and every meeting can be a daunting task. But what if you could identify five things that you could do right away to better protect your attendees, your meeting, and your organization? You can! In this session, five tools (and numerous resources) will be shared that—if implemented right away—will improve your risk management practices starting with your very next meeting. Examples, case studies, and templates will be shared. Participants will be encouraged to share their experiences and best practices in risk management as well.
Tyra W. Hilliard, PhD, JD, CMP,  is a consultant, speaker, and researcher on the topics of law, risk management, and change.  She is an associate professor at The University of Alabama.  She is a frequent speaker at meetings industry conferences and has facilitated presentations for international audiences in Turkey, Greece, Germany, Spain, Denmark, Qatar, China, Taiwan, Korea, Singapore, Mexico, and Canada. She also was named Professional Convention Management Association (PCMA) 2013 "Educator of the Year." During her career, Tyra has worked in the meetings industry as a consultant, attorney, meeting planner, catering manager, convention and visitors bureau sales manager and association executive. Her industry experience gives her a unique perspective on the legal and business aspects of meeting and event management.
Hot Technologies 2013: It's Mobile, Social & Local (Tech)
Presenter: Jim Spellos
How are you keeping up with the technological advancements that impact your job and career? Do you find that you're barely able to keep pace with the latest developments? This session reviews what's new and way cool in technology within the meetings industry. This will be a fun, fast-paced look at what's here for us to use now and what's coming in the near future, including the latest information about critical smartphone and iPad/tablet apps for the hospitality industry.
Jim Spellos   is the president of Meeting U., a company specializing in technology application training. Jim is certified as a Microsoft Office Specialist, and is recognized as an expert in the field of technology applications training, delivering over 150 seminars annually.
Jim has been a faculty member at New York University's School of Professional and Continuing Studies since 1990, having received their award for teaching excellence in 2004. He is one of the top-rated speakers for Meeting Professionals International national and chapter meetings, having three times been awarded speaker of the year by various chapters.
4:05 p.m. – 4:20 p.m.           
Refreshment Break
(Sponsored by Valley Forge CVB)
4:20 p.m. – 5:30 p.m.           
Educational Breakouts

Planning and Programming and Ops—OH MY!  (Beginner)
Presenter: Joyce Walker-Tyson
From RFP to final account reconciliation, every meeting involves myriad functions with twice as many personalities-—hired hands, suppliers, organizational staff, and volunteers. Working in harmony is not always easy, but it's always worth it.
Joyce Walker-Tyson,   managing principal of Diversity Communications Associates, has more than 30 years' experience as a journalist, public relations consultant, and meetings professional. She worked as a reporter for the Detroit Free Press, Illinois state bureau chief for Gannett News Service, and assistant regional news editor for Gannett News Service and for USA Today headquarters operations in Arlington, Va. She also worked as a public relations consultant for the late Rev. James Cleveland and for the 35,000-member Gospel Music Workshop of America. Her current clients include the Pentecostal Assemblies of the World, Inc.; Commission on Social Justice and Prison Ministry (Progressive National Baptist Convention); the African American Caucus of the Laborers International Union of North America; the Gospel Complex for Education and Preservation; and the National Black United Fund.
Preparing, Taking & Surviving the CMP Exam (Beginner)
Presenter: Dr. Melvin Worthington, CMP
This session will cover the process of application, study groups, test taking, and recertification for the Certified Meeting Professional designation exam. If you're curious about the process or considering taking the test, this session is for you!
Dr. Melvin Worthington, CMP,   is the chairman of RCMA's board of directors and serves on the CMP board for the Convention Industry Council. When he's not working to improve RCMA and the hospitality industry, you can likely find him on the golf course near his home in North Carolina.
CIC Manual Session #1 (Intermediate Planners): Communications with Facilities / Etiquette and Protocol
Presenters: Denise Withers, CMP, and Jeff Perrin, CMP
This session will focus on covering two chapters of the CIC Manual. It is designed to equip you with a body of knowledge to make you a better planner and to prepare you for the Certified Meeting Professional exam.
Denise H. Withers, CMP    has served in the events industry for 26 years. She currently serves as an event and facility management specialist for the Kentucky Baptist Convention. She earned her CMP designation in 1999 and is a member of Meeting Professionals International, the Kentucky Bluegrass Chapter of MPI, Religious Conference Management Association (since 1992) and the Baptist Communicators Association.

Jeffrey Perrin, CMP,  is a long-time member of the hospitality industry and has served in the religious market segment as director of strategic accounts for Hyatt Hotels.  Jeff is based in the Orlando area.
Get Out of Your Office and Have a Seat in the Chair! Planning from the Attendee's View (Intermediate)
Presenter: Joanne Dennison, CMP
Are you relatively new to meeting planning? Or are you a seasoned meeting planner who, while nothing big goes wrong, find yourself thinking, "Is there anything more? Have we done the best that can be done?" How can we create the "optimum learning environment" for our attendees—without blowing the budget? Then this session's for you!
Veteran Planner Round Table (Advanced)
Facilitator: Enoch Williams
This session will allow experienced planners to share ideas, best practices and innovation with each other, in a fast-paced, nontraditional format. Non-veteran planners are encouraged to attend and will have an opportunity for feedback and Q&A from the veteran participants.
Enoch Williams is founder and president of Arrowhead Conferences and Events, a 501(3) subsidiary of Campus Crusade for Christ. He has been planning conferences for Christian ministries since 1973. A graduate of Florida State University with a degree in business, Williams currently serves, or has recently served, on advisory boards of Omni Hotels, InterContinental Hotels, and the Chicago CVB.

Go Mobile or Go Home:  Why Mobile is Your Best Chance to Succeed (Supplier)
Presenter: Maurilio Amorim
This session you will learn why mobile is the game changer for today and how to best use it. You'll learn the trends in mobile usage, how to create mobile marketing campaigns that work, how to fundraise using mobile, and best practices in mobile marketing
Understanding Difficult Contract Clauses (Legal)
Presenter: Tyra W. Hilliard, PhD, JD, CMP   
Although performance clauses like attrition are challenging, sometimes the other clauses create the biggest headaches. Addressing issues like construction and remodeling, conflicting in-house groups, surcharges and fees, environmental issues and more, this session will help prepare you for trends that are affecting meetings.   

It's App-tastic:  60 Apps in 60 Minutes (Tech)
Presenter: Jim Spellos
Do you still have your computer? Or is your business becoming more productive and more mobile by using tablets instead? Whether you're using an iPad, Android, or Windows 8 device, without knowing the best productivity apps available, you're not using your time most efficiently. This fast-paced session will review and showcase 60 of the most useful apps for the business professional.  Attendees are encouraged to bring their tablets and smartphones.
5:30 p.m. – 8:30 p.m.
Free TIme
8:30 p.m. – 10:00 p.m.
Dessert Reception (Sponsored by Hyatt Hotels)
Thursday, February, 6, 2013
6:00 a.m.
Emerge Walk/Run
(Sponsored by Meet Minneapolis)
7:45 a.m. – 8:15 a.m.           
Morning Devotion
8:30 a.m. – 9:55 a.m.                                   
Breakfast/Business General Session
Featuring Charles Lee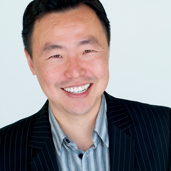 Charles is the CEO and chief idea-maker at Ideation, an idea agency that specializes in helping businesses and organizations build remarkable brands via innovative business design, organizational change architecture, brand integration, design, Web, and marketing. He is also the author of Good Idea. Now What?: How to Move Ideas to Execution, a practical book designed to help people move ideas to implementation. In addition, Charles is the creator of grassroots efforts including Ideation Conference, the Idea Camp, and the Freeze Project as well as the co-founder of JustOne. Charles regularly speaks on topics such as creativity, innovation, idea-making, branding, collaboration, new media, and social entrepreneurism.
10:10 a.m. – 11:20 a.m.                   
Educational Breakouts
How to Develop Great Partnerships that Transform (Beginner)
Presenter: Matt Upton
This breakout session will transform your ability to connect to your audience with greater effectiveness in a faster time and with lasting results. You'll learn the four dynamics that build transformational partnerships, the seven forces that every decision-maker experiences, and learn how to gain rapport with your audiences.
Matt Upton is a pastor, professional speaker, writer, leadership coach, and trainer, who has conducted well over 3,000 presentations throughout the United States and  internationally. He is an authority in the areas of leadership, business, personal, and relationship growth. Currently, he is serving as president of the board of directors for the Northern California National Speakers Association, as well as a Congregational Coach of a local church.
Things Big Mama Taught Me and Other Immutable Myths (Beginner)
Presenter: Joyce Walker-Tyson
"Of course I'm not prejudiced, but you know how those other people are." This is a quick face-to-face look at some of the weird notions one group may have about another, how they came to be and why it's so hard to get rid of them.
CIC Manual Session #2: Planning Programming Content & Budgeting
(Intermediate Planners)
Presenter: Billy Kruschwitz, CMP
This session will focus on covering two chapters of the CIC Manual. It is designed to equip you with a body of knowledge to make you a better planner and to prepare you for the Certified Meeting Professional exam.
Billy Kruschwitz, CMP,  worked with events at IMB (International Mission Board, SBC) for 30+ years. In semi-retirement now, he leads his company, Kruschwitz and Associates, LLC, a full-service provider, which focuses on serving the nonprofit world.

Good Idea. Now What?: Keys to Moving from Inspiration to
Implementation (Intermediate)
Presenter: Charles Lee
Ideas are a dime a dozen. What really brings change to our world is our ability to implement our passions. Discover some of the key paradigms and principles that guide successful idea-makers in creating remarkable brands and organizations. Topics will include creating creative rhythm, working through resistance and setbacks, navigating idea opportunities, developing team and organizational processes for innovation, keys to effective brand strategy, best practices for idea implementation, and more.
Savvy Strategies for Protecting Your Room Block (Advanced)
Presenter: Christine "Shimo" Shimasaki
Accurate room block histories equal leverage. For the meeting planner, the number of rooms contracted and the number of rooms actualized in previous years is their organization's "credit report." It is the primary measure of how hotels and even the convention center initially value a meeting. Standard practice in many destinations is to follow booking guidelines for granting first, second, and third options to conventions based on the verified number of peak sleeping rooms used, so being able to account for all attendee lodging is important to your negotiation power. Learn how to manage a Catch-22: reduce your room block to minimize risk, thus diminishing the value of your meeting to the destination and turning away late-registering attendees who will then find hotels out of the block.
Christine "Shimo" Shimasaki, CDME, CMP, joined Destination Marketing Association International as managing director of empowerMINT.com and the Event Impact Calculator. Shimo brings more than 16 years of destination marketing experience to her role. Shimo also has served as executive vice president and chief strategy officer for the San Diego Convention and Visitors Bureau. Currently, her job responsibilities include oversight for two partnerships, including empowerMINT.com with Tarsus Group, a global media company, and the event impact calculator with Tourism Economics, a subsidiary of Oxford Economics. 
Facebook & Twitter for Business: This Time It's More Than Personal (Supplier)
Presenter: Jim Spellos
Still unsure how to best utilize social media tools Facebook and Twitter to promote your business? Want to get more from these services, and understand how a little knowledge (and customization) can go a long way?  This hands-on session will provide you the secrets of using these tools to help you in your communications, promotion and marketing, while showcasing best practices in the use of these tools.
Law & Risk Review: Learning From the Bad Things That Happen to Other People (Legal)
Presenter: Tyra W. Hilliard
Ripped from the headlines! In this interactive session, we will discuss the legal and risk management issues raised by of some of the unusual, unique, and downright bizarre things that happen in the meetings, hospitality, and events industry every day. Though meeting professionals rarely end up in court, these novel situations tend to affect contracts, budgets, and sometimes reputations. Learn from situations that happen to others so that you can improve the way you do business. Updated regularly based on current events, this session in the past has included bugs, vermin, mold, statues, tragic accidents, murder, assault, law and policy changes not in our favor, and surcharges galore.

Also addressed will be some creative contract clauses to address some of the crazy things that can happen in our industry. Bring your own examples of legal situations, crises, risks (or near-misses) and snafus to add to the mix. 

11:20 a.m. – 11:35 a.m.                                
Refreshment Break
11:35 a.m. – 12:30 p.m.                 
Educational Breakouts

Planning International Events (Beginner)
Presenters: Arjan Keizer and Andrew Swanston
Curious about what is involved in taking your event out of the country? Fearful of the unknown? This session will provide an overview of the challenges and uncertainties that an international event may hold. The vast rewards of hosting an international event will also be addressed!
Arjan Keizer is the international business development manager at Amsterdam RAI. After obtaining his BA in hotel management in The Hague, Arjan started out in the catering industry. In his jobs as banquet manager, location advisor, manager of sales, and project manager, Arjan discovered his passion for events. Since 2004 Arjan has been responsible for business development with international associations at Amsterdam RAI.  During this time he also finished a postgraduate degree in business management. As a meetings consultant, he carries out sales activities and business presentations with a main focus on improving service related to conferences for the international association industry.

Andrew Swanston is the senior business development manager–North America, for London ExCel. Andrew's career has spanned more than 15 years in the hospitality and events industry, including managing wine bars in the West End of London, U.K., to promoting and producing events in Monte Carlo, Monaco. He is responsible for promoting London and the convention center to the North American market. His achievements include the G20 Summit in 2009, which saw 20 senior politicians and leaders from around the globe meet in London.
CVB's…Use Them; Don't Abuse Them! (Intermediate)
Presenters: Jill B. Jordan, Jamie Kervin, and Mark Oeffler
The services a CVB can offer are invaluable. The relationship between a planner and a CVB is often essential to creating the perfect event-—both large and small. Learn how planners and CVBs can partner together with integrity and respect.
Jill B. Jordan, regional director, has been with Arrowhead Conferences and Events since 1994 and specializes in events of all sizes, from citywide and arena events to executive board meetings, retreats, and high-end donor and development conferences. Jill currently works with many denominational meetings, Christian associations, and para-church organizations. Prior to becoming Arrowhead's first home-based staff member, Jill served the religious market for Starwood, Hilton, and Marriott Hotels for more than 10 years.

Jamie Kervin has served as account manager for Arrowhead Conferences and Events since 2006. She is currently serving a variety of para-church and denominational ministries, partnering with them in their conference planning efforts for citywide conventions, board meetings, arena events, trade shows, and an array of conferences. Jamie's passion is evaluating ministries' overall conference budgets and finding ways to drastically cut their costs. Her previous experience includes senior sales manager with Hilton Hotels, and event coordinator for the Committee for Christian Education and Publications of the Presbyterian Church in America.

Mark Oeffler, CASE, CTA, currently serves as national sales manager for Experience Columbus. He's been a member of RCMA since 1997; he's attended more than 15 consecutive RCMA conferences.
The Evolving Role of the CVB Sales Professional (DMO/CVBs Only)
Presenter: Christine "Shimo" Shimasaki
It is vital for DMO/CVB sales professionals to understand the most important roles you fulfill for both planners and hotel and venue stakeholders. Effectively managing both of our most important "customers" requires DMO/CVB sales professionals to be prepared and proactive. In our exclusive DMO sales professionals-only session, we will listen to interviews from both influential planners and hotel sales professionals; learn about our most important roles from their vantage point; and prepare to take action, both individually and as an industry, on the contributions of the DMO sales professionals that matter most to those who matter most to us!


Changing Meetings From the Inside Out (Intermediate)
Presenter: Tyra W. Hilliard
Meetings are (or should be) mainly about people. Yet meeting professionals are forced to spend 90 percent of their time focusing on the venue, tables and chairs, AV equipment, and all the other non-human elements. What if meeting professionals focused on meetings as being people-centric and then made plans around that concept? Then issues like adult learning styles, nutrition, and sociology would guide meeting management. In this provocative session, this idea is presented and supported with research and examples.
 
 How to Deal with Pesky People (Intermediate)
Presenter: Matt Upton
This breakout session will equip each participant the tools to become an expert in dealing with pesky people. You'll learn the five characteristics of pesky people, how to turn a complaint into a solution conversation and how to chart the course for the high road with complainers!
TechSpec: How to Assess Technology on a Site Inspection (Tech)
Presenter: Jim Spellos
Planners have so much to do when they visit a hotel on a site visit. Meeting room size, guest room and suite amenities, and food and beverage quality are just some of the standards of the site inspection. But what about technology? Are planners just keeping their fingers crossed that the tech capability of the hotel will meet their needs? With the growing importance of tech capabilities to the success of a meeting, do planners really understand the strengths (and limitations) of the hotel in this area?
This highly interactive session will allow planners to develop a better understanding of what to ask and consider about the tech capabilities of a property. The session will use the free TechSpec app designed by Jim Spellos and Corbin Ball, as well as other mobile tools, to help planners make their meeting "tech friendly."
12:45 p.m. – 2:15p.m. Lunch/General Session
(Sponsored by Gr. Birmingham CVB)
Speaker – Liz Murray
From homeless to Harvard—it is an unlikely turn of events. Liz Murray's life is a triumph over adversity and a stunning example of the importance of dreaming big. Murray's life as the child of cocaine-addicted parents in the Bronx was bitterly grim. There was never food in the house, everything was filthy, drugs were everywhere and the welfare checks were spent before they arrived.
Liz murray's mom had died and she was homeless by age 15—living on the streets, riding the subway all night and eating from dumpsters. Amidst this pain, Murray always imagined her life could be much better than it was. "I started to grasp the value of the lessons learned while living on the streets. I knew, after overcoming those daily obstacles that next to nothing could hold me down." Determined to take charge of her life, Murray finished high school in just two years while camping out in New York City parks and subway stations.
Murray's story is exhilarating and her delivery innocently honest, as she takes audiences on a very personal journey where she achieves the improbable. Her story sounds like a Hollywood movie—and it practically is. Lifetime Television produced a movie about Murray's life story entitled, "From Homeless to Harvard," which premiered in April 2003. Murray is the recipient of Oprah Winfrey's first ever Chutzpah Award. Her memoir, Breaking Night, was released in September 2010 and within a week landed on The New York Times  bestseller list. Murray received her B.S. in Psychology from Harvard University in June 2009.
2:25 p.m. – 5:10 p.m.                        
Emerge Expo
7:00 p.m. – 9:00 p.m.                       
Closing Banquet
(Sponsored by Sacramento CVB)
Friday, February 7, 2014
6:00 a.m. – 9:00 a.m.                       
Grab & Go Breakfast
(Sponsored by Sheraton Sacramento Grand and Starwood Hotels)
Thank You Emerge 2014 Conference Sponsors!
We'd like to offer special thanks to our sponsors for their support.

Platinum Sponsors
Greater Birmingham CVB
Doubletree by Hilton
Embassy Suites Hotels
eShow Event Management
    Solutions
Hilton Worldwide
Hyatt Hotels and Resorts
Sacramento CVB

Gold Sponsors
Greater Ft. Lauderdale CVB
Meet Minneapolis
Visit Norfolk
Plano CVB
Valley Forge CVB
Facetime Appointment
     Scheduler
The Adams Group
IPG Initital Production Group
Dayton/Montgomery CVB

Silver Sponsors
Virginia Beach CVB
pc/nametag
Sheraton Grand Sacramento
Starwood Hotels and Resorts

Bronze Sponsors
Visit Lubbock
Durham, N.C., CVB
Visit Charlotte, N.C.
Branson/Lakes Area Chamber of Commerce
Emerge Expo 2014: Guide to Exhibitors
There is no better time to shop for facilities and services for your meetings than during the upcoming Emerge conference. Hundreds of exhibitors will be on hand from destinations around the country as well as some from outside the U.S. Make plans now to meet with suppliers important to the success of your organization. Note: The following is a list of exhibitors as of late October. Look for a comprehensive list at the conference.
Adam's Mark Hotel Buffalo,
    Buffalo, NY
Alexis Park All Suite Resort,
    Las Vegas, NV
Anaheim/Orange County Visitor
    Convention Bureau,
    Anaheim, CA
Asheville Renaissance,
    Asheville, NC
Atlanta CVB, Atlanta, GA
Augusta CVB, Augusta, GA

Bahamas Tourism Center,
    Plantation, FL
Bartha Audio Visual,
    Columbus, OH
Bowling Green State University
    Conference & Event
    Services,
    Bowling Green, OH
Branson/Lakes Area Convention
    & Visitors Bureau,
    Branson, MO

Campus Conference Solutions,
    Saco, ME
Chattanooga Convention &
    Visitors Bureau,
    Chattanooga, TN
Chicago's North Shore CVB,
    Skokie, IL
Chicago Southland CVB,
    Lansing, IL
Choose Chicago, Chicago, IL
Colorado Springs CVB,
    Colorado Springs, CO
Columbia Metropolitan
    Convention & Visitors
     Bureau, Columbia, SC
Conferences & Accommodation
     at UBC, Vancouver, BC
Connecticut Convention &
    Sports Bureau, Hartford, CT

Dayton/Montgomery County
    CVB, Dayton, OH
Des Moines Convention &
    Visitors Bureau, Des
    Moines, IA
Destination DC,
    Washington, DC
Destination Missoula,
    Missoula, MT
Discover Kalamazoo,
    Kalamazoo,MI
Discover St. Louis Park,
    St. Louis Park, MN
DuPage CVB, Oak Brook, IL
Durham CVB, Durham, NC

Eagle Crest Resort,
    Redmond, OR
Elite Meetings International,
    Inc., Santa Barbara, CA
eShow, S. Barrington, IL
EUROPE, Nieuwleusen,
    The Netherlands
Experience Grand Rapids,
    Grand Rapids, MI
Experience Kissimmee
    (Kissimmee CVB),
    Kissimmee, FL
407.742.8254
Sara Melendez-Davis
[email protected]erienceKissimmee.com
MeetInKissimmee.com
Explore Gwinnett, Duluth, GA
Fayetteville Area CVB,
    Fayetteville, NC
Fresno/Clovis Convention &
    Visitors Bureau, Fresno, CA
Frisco Convention and
    Visitors Bureau, Frisco, TX

Galt House Hotel, Louisville, KY
Grapevine CVB, Grapevine, TX
Greater Birmingham CVB,
    Birmingham, AL
Greater Fort Lauderdale CVB,
    Fort Lauderdale, FL
Greater Ontario Convention &
    Visitors Bureau, Ontario, CA
Greater Palm Springs CVB,
    Rancho Mirage, CA
Greater Raleigh CVB,
    Raleigh, NC
Greater St. Charles CVB,
    St. Charles, IL
Greensboro Convention &
     Visitors Bureau,
    Greensboro, NC
Hershey Meetings, Hershey, PA
Hilton Worldwide, Irving, TX
Hip, Historic…Almost Heaven
    Charleston, WV, CVB
    Charleston, WV
Holiday Inn La Mirada,
    La Mirada, CA
Hyatt Hotels & Resorts,
    Orlando, FL

Initial Production Group (IPG),
     Arvada, CO
Iowa State University, Ames, IA
Irving Convention and Visitors
    Bureau, Irving, TX

Jamaica Tourist Board,
    Miami, FL

Kansas City CVA, Kansas City,
    MO
KY International Convention
    Center, Louisville, KY

Little Rock CVB,
    Little Rock, AR
Louisville Convention &
    Visitors Bureau,
    Louisville, KY
Loyola Marymount University,
    Los Angeles, CA

Majestic Marketing, Corona, CA
Marriott International, McLean, VA
Meet Minneapolis,
    Minneapolis, MN
Memphis Convention and
    Visitors Bureau,
    Memphis, TN
Millersville University,
    Millersville, PA
Mobile Bay Convention &
    Visitors Bureau, Mobile, AL
Monroe West Monroe CVB,
    West Monroe, LA
Myrtle Beach Area Convention
    & Visitors Bureau,
    Myrtle Beach, SC
Nashville Convention and
    Visitors Corporation,
    Nashville, TN
National 4-H Center,
    Chevy Chase, MD
Niagara Falls Tourism,
    Niagara Falls, ON
Northern Kentucky Convention
    and Visitors Bureau,
    Covington, LA

Ocean Center,
    Daytona Beach, FL
Oklahoma City Convention &
    Visitors Bureau, Oklahoma
    City, OK
Omaha CVB, Omaha, NE
Orchid Event Solutions,
    Salt Lake City, UT

pc/nametag, Madison, WI
Philadelphia Convention &
    Visitors Bureau,
    Philadelphia, PA
Plano Convention & Visitors
    Bureau, Plano, TX
Pocono Mountains Convention
    and Visitors Bureau,
    Stroudsburg, PA
Positively Cleveland,
    Cleveland, OH
Purdue University,
    West Lafayette, IN
Richmond Region Tourism, Richmond, VA
Ridgecrest Conference Center,
    Ridgecrest, NC
Riverside Convention &
    Visitors Bureau,
    Riverside, CA
Rosen Hotels & Resorts,
    Orlando, FL

Sacramento Convention &
    Visitors Bureau
916-808-7405
Angelina Nunez
[email protected]
visitsacramento.com
San Diego CVB, San Diego, CA
San Mateo County/Silicon Valley
    Convention &
    Visitors Bureau,
    Burlingame, CA
Santa Clara Convention &
    Visitors Bureau,
    Santa Clara, CA
Sheraton Greensboro Hotel /
    Joseph S. Koury Convention
    Center, Greensboro, NC
Sonoma State University-
    Conference & Event
    Services,
    Rohnert Park, CA
Springfield Illinois Convention &
     Visitors Bureau,
    Springfield, IL
Springfield, MO Convention &
    Visitors Bureau, Springfield,
     MO
St. John's Catholic Newman
    Center, Champaign, IL
St. Louis Convention & Visitors
    Commission, St. Louis, MO
Starwood Hotels and Resorts,
    Chicago, IL

Tenaya Lodge/Yosemite Hotels,
    Fish Camp, CA
The Adams Group,
    Lenoir City, TN
The Classic Center, Athens, GA
Team San Jose, San Jose, CA
Team Santa Clarita, Santa
    Clarita, CA
Tourism Business Improvement
    District, Great Falls, MT
Travel Portland, Portland, OR
Trinity University,
    San Antonio, TX
Tulsa Convention & Visitors Bureau, Tulsa, OK

UCLA Conference Services,
    Los Angeles, CA
Unique Venues, Johnstown, PA
University Center Conference
    Chicago, Chicago, IL
University of Minnesota,
    Minneapolis, MN
University of New Mexico,
    Albuquerque, NM

Valley Forge Convention and
    Visitors Bureau, King of
    Prussia, PA
Virginia Beach Convention &
    Visitors Bureau,
    Virginia Beach, VA
Virginia Tourism Corporation,
    Richmond, VA
Visalia Convention and Visitors
    Bureau, Visalia, CA
Visit Baltimore, Baltimore, MD
Visit Baton Rouge, Baton
    Rouge, LA
Visit Buena Park,
    Buena Park, CA
Visit Charlotte, Charlotte, NC
VISIT DENVER, Denver, CO
Visit Indy, Indianapolis, IN
Visit Jacksonville,
    Jacksonville, FL
Visit Lubbock, Lubbock, TX
Visit Orlando, Orlando, FL
Visit Phoenix, Phoenix, AZ
877- MEET-PHX
Julie Nicolazzi, CMP and Suzanne Taylor  
[email protected] or [email protected]
faithinphoenix.com
Visit Spokane, Spokane, WA
Visit St. Petersburg/Clearwater,
    Clearwater, FL
Visit Stockton, Stockton, CA
Visit Tampa Bay, Tampa, FL
Visit Tucson, Tucson, AZ
Visit Winston-Salem,
    Winston-Salem, NC
Visit Greenville SC, Greenville, SC
Visit Norfolk, Norfolk, VA
Visit Pittsburgh, Pittsburgh, PA
Visit Rochester, Rochester, NY

Washington University in St.
    Louis, St. Louis, MO
Westin Lombard Yorktown
    Center, Lombard, IL
WinShape Retreat,
    Mt. Berry, GA
Wisconsin Dells Visitor &
    Convention Bureau,
    Wisconsin Dells, WI
Wyndham Extra Holidays/
    Wyndham Ocean Walk,
    Daytona Beach, FL