Even with a second straight year of contraction in the number of organizations offering continuing medical education activities, total CME revenue rose to nearly $2.7 billion in 2017 from $2.5 billion in 2016, according to the Accreditation Council for CME's Annual Data Report: Growth and Diversity in Continuing Medical Education—2017. The report includes data from ACCME-accredited providers, and those accredited under all other organizations in the ACCME system, including state and interstate accreditors and those who have received Joint Accreditation for Interprofessional Continuing Education.
Based on responses from 1,794 CME providers—down from 1,833 in 2016 and 1,876 in 2015—registration fees represented 54 percent of 2017's overall revenue, while total commercial support represented 27 percent and advertising/exhibits income accounted for 16 percent of overall revenue.
Fully 71 percent of total commercial support went to publishing/education companies and schools of medicine, while 44 percent of total registration fees went to physician membership organizations (nonprofit).
Along with rising revenue, the CME field saw year-over-year growth of three percent in the number of educational events, four percent in the number of hours of instruction, and four percent in the number of interactions with clinicians.
Consolidation of physician practices, hospitals and health systems is the primary factor in the number of CME providers falling over consecutive years. However, "what's important is that this has not led to a decline in the availability or range or diversity of the CME," notes Dr. Graham McMahon, president and CEO of ACCME. The continuing rise in CME offerings "emphasizes the importance of maintaining local educational programming to meet local needs, and augmenting that with national meetings that include having clinicians in specialized areas come together."
Programming Changes Mirror the Industry's Evolution
In 2017, CME interactions by non-physicians represented 45.2 percent of the nearly 28.5 million total interactions—the highest rate since 2014, the first year the Affordable Care Act took effect in the United States. Over the past 10 years, CME interactions with registered nurses, nurse practitioners, physician assistants, pharmacists, social workers and other non-physician learners has grown by about 90 percent, versus 37 percent growth in physician CME interactions—reflecting the changing nature of healthcare delivery.  
"The increase in non-physician learners is a very positive development," McMahon says. "Physicians are increasingly expected to practice in teams, and it is critical that they have opportunities to learn from and learn about their colleagues, so that speaks to a team-based educational focus. Another factor worth noting is that we're thinking of patients as team members as well, and we've been encouraging CME providers to be inclusive of patients in their programming."
In fact, the 2017 report is the first to include an "other" category in the list of activity types. This new data point is the result of an alignment with the American Medical Association, designed to give CME providers more freedom and flexibility to employ innovative educational approaches.
To accommodate the increased diversity of CME, ACCME modified its data-reporting system, enabling providers to more easily report activities that don't fit into traditional formats. One area where McMahon sees growth is in hybrid or blended programs which use a webinar, an in-person problem solving meeting, and an online exercise with key reminders. "It's three formats for a single activity," McMahon notes. "We haven't traditionally had a way to report that, but now we do." 
A second area encompasses what McMahon calls "altogether new experiences," such as social-media groups that take on problem-solving of difficult or interesting cases. Further, "there's procedural training using virtual reality or interactive games to learn effective practice management, role-playing simulations for practicing communication skills, and case discussions with duo or trios of physicians. These are all different ways of conducting learning that we want to have reflected in our system."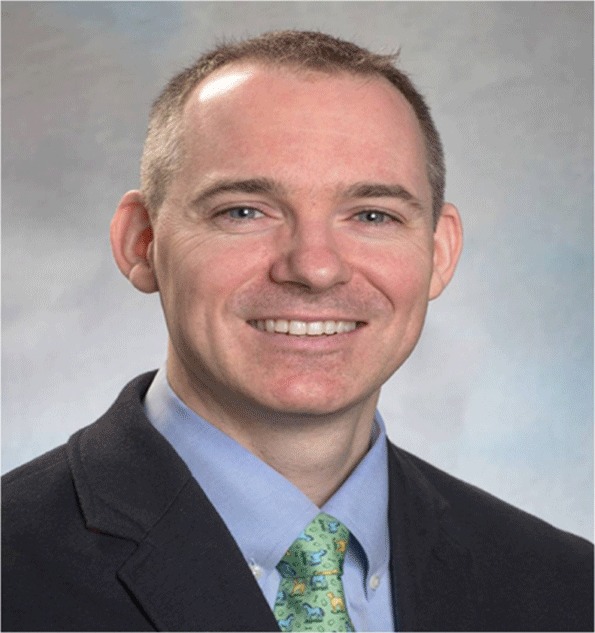 For ACCME, one of the goals for enabling providers to report a wider range of educational formats is to maximize benefits as measured by improved HCP performance and patient-care outcomes—with the key word being "measured."
"Diversifying programs is the first step in driving increased learner self-reflection and self-awareness and creating enduring memories and thus actual change," McMahon says. "But the other necessary step is linking each CME provider's programs to tangible measurements of performance and outcomes. You cannot make your educational programs fully strategic and effective unless you are measuring learner outcomes as well."
Following the Money
Given the increased complexity in coordinating CME program funding brought about this year by MedTech Europe, AdvaMed and APACMed, the focus on commercial support for accredited medical education has returned to the fore. Specifically, those three bodies now require device manufacturers to discontinue direct payments to clinicians to fund their attendance at professional development activities. Instead, manufacturers may continue to support clinician engagement in such activities through grants given to health systems/employers, and through grants to accredited CME providers. A detailed summary of these new regulations can be found here.
To defuse any contention regarding commercial support connected to CME programming, McMahon points to data in the 2017 report showing that 82 percent of physician CME interactions and 80 percent of non-physician CME interactions take place without commercial support. As a result, "it is clearly a misconception for anyone to think that CME is dominated by commercially supported activities," he says. "The opposite is true."
Advertising and exhibits revenue rose for the third consecutive year; after increases of 11 percent in 2015 and five percent in 2016, this past year saw category growth of about six percent to $434.7 million in total. But with internet events (both live and via enduring materials) now numbering more than 48,000 versus 76,000 in-person courses annually, nonprofit CME providers who typically rely heavily on advertising and exhibit revenue must become more creative and comprehensive in the exposure opportunities they offer, for two reasons. First, to account for the rising prominence of Internet events; and second, to minimize increases in participant registration fees so that in-person event attendance continues to grow in future years.
In addition to the change made in this year's report to reflect other types of educational formats, ACCME made one other reporting change that's focused on financial and other elements in order to help CME providers benchmark their efforts most effectively. "We've already gotten a lot of positive feedback about the new quartile tables we've created so that providers can compare themselves to organizations of similar type and similar size," McMahon notes. "The tables cover a range of activities, from number of hours delivered to commercial support received and many others."
To see the entire 2017 ACCME Data Report, visit this page on the ACCME website.