As if meeting and event planners aren't dealing with enough negotiating and budgeting difficulty thanks to a multi-year sellers' market, new data from the U.S. Department of Labor shows that wages are rising at the fastest clip in 10 years. The growth in wages between October 2017 and October 2018 was 3.1 percent, the strongest one-year rate of growth since 2009. This development will probably raise the cost of many elements not yet contracted for 2019 meetings and events.
 
The rise in wages has long been expected given the consistently low unemployment rate, and its arrival means that suppliers in labor-intensive industries such as hospitality are seeing their costs go up. What's more, those costs are now being passed along to customers in the form of higher prices: The year-over-year inflation rate went from 2.2 percent in February to 2.9 percent in July.
 
In meetings-focused hospitality segments in particular, evidence of recent price hikes is clear. For example, resort properties registered the largest revenue growth among all hotel types in the first half of 2018. Industry analyst STR finds that average daily rate at resorts rose 3.3 percent year-over-year, in combination with rising occupancy rates. And in many meetings-heavy cities, such as Philadelphia, demand is only getting stronger. That city's downtown hotels booked 102,000 more rooms in the first half of 2018 versus 2017—with 56 percent of that growth coming from the group market, according to the Philadelphia CVB.
 
In all, these figures underscore the need for planners to adjust their 2019 meetings and events in ways that minimize costs wherever possible, including those related to on-site staffing numbers. But there's one complication to this, which stems from the historically low unemployment rate: The potential for spotty quality of service from front-line workers. One human resources manager at a large hotel company with brands in the upper-midscale and upscale segments told MeetingsNet that the present hiring environment in hospitality means that "previous experience in a similar role with the desired skill set has become a 'nice to have' rather than a 'must have' for us."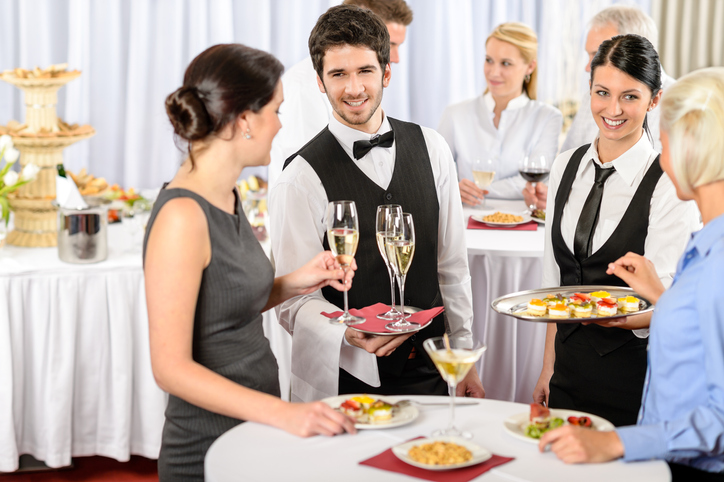 What's more, the ability of hotels, special event venues, and restaurants to train service employees to deliver expected service levels is difficult in a period of such strong demand. The human resources manager noted that the present stream of business "will sometimes force a manager to abbreviate training to get help on the floor as soon as possible, with a potential effect on customer satisfaction. Another factor is that there are not as many seasoned employees who can take on a mentoring role."
As a result, planners should inquire during contract negotiations about venue-staff training—and find out whether non-property servers hired to supplement staff during special events are sufficiently trained to deliver the property's expected level of service. Clearly expressing expectations and asking questions about staff preparation are imperative for planners, especially as higher 2019 costs will make it that much tougher to achieve a favorable cost-to-benefit ratio (a.k.a. return on investment) for each meeting.