In one of the most competitive fields in the healthcare meetings landscape, the American Dental Association's annual meeting consistently ranks among the five largest trade shows in the United States. But with only 8 to 10 percent of its 157,000 members attending the event every October, the ADA had to acknowledge it was not reaching its potential. It also recognized that member demographics are changing. More women and minorities are coming out of dental school, for example. Plain and simple: the ADA wanted—needed—to shake things up at its annual meeting.
This shakeup would have to be big. In 2012, Catherine H. Mills, CMP, director, Annual Meeting & Council on ADA Sessions, Division of Conferences & Continuing Education, at the ADA in Chicago, working with direction from the Council on ADA Sessions, a volunteer committee of 22 dentists who guide the staff on annual meeting issues, crafted some pretty lofty goals: to become the premier dental meeting in the U.S., to refocus the meeting brand to tie it closer to the strong ADA brand, to create emotional connections to the annual meeting brand, and to engage the organization's evolving audience.
The Journey to Rebranding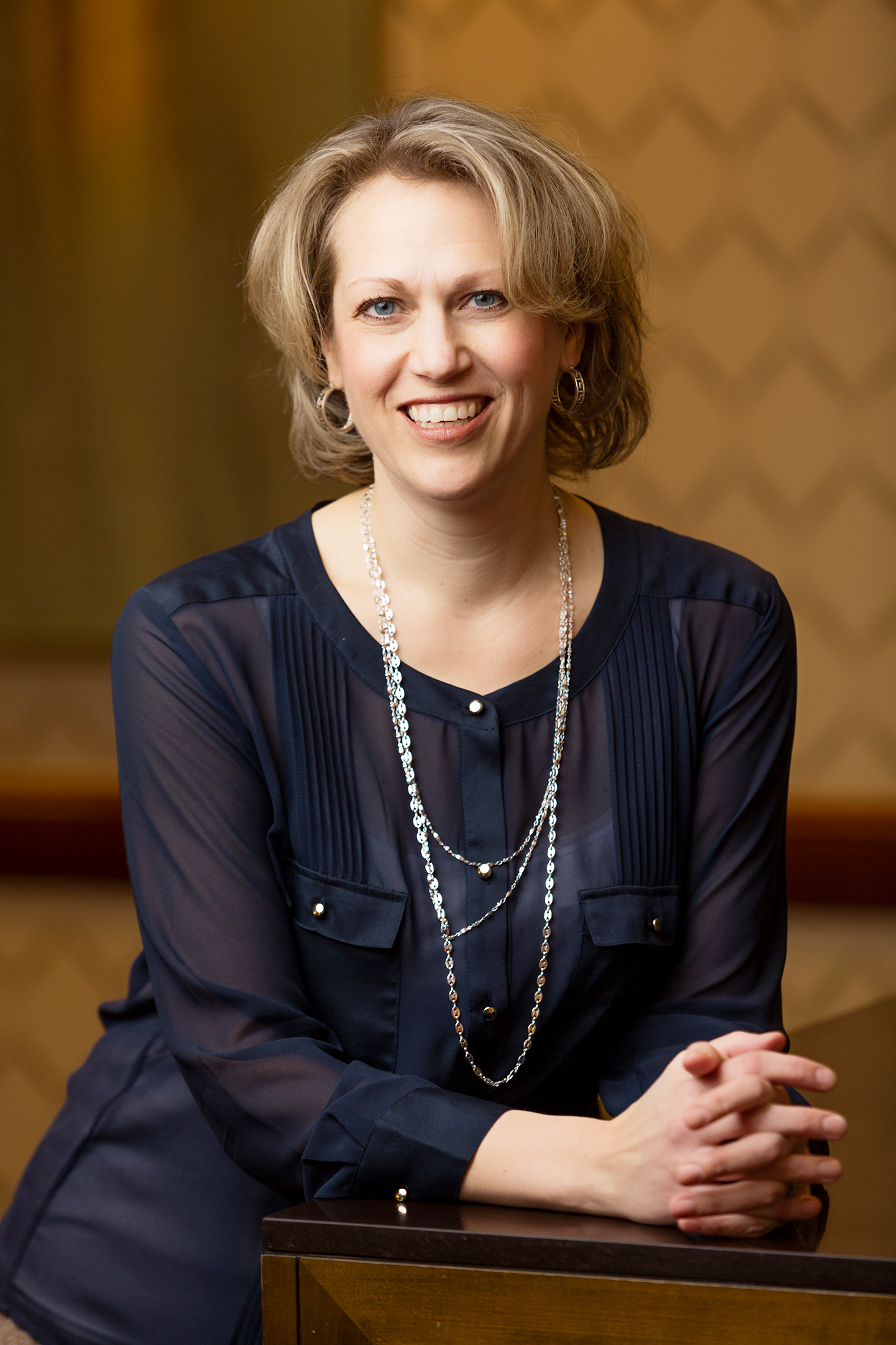 "Competition in the dental meetings world is fierce," says Mills, "probably more than in any other discipline. But we are fortunate in that our council [volunteer board] is willing to change."
Mills knew that she and her team would need hard data to bring about such broad and swift change. This data had to guide the evolution of the annual meeting, and ultimately its success.
Having discovered that the council members couldn't come up with one word or phrase to identify or associate with the ADA annual meeting, while they could with most of the other dental meetings they attended, Mills wanted to explore members' perceptions of the meeting, and how those perceptions affected their decision to attend—or not attend—regardless of location. She also needed to learn more about ADA's evolving attendee base. What did they want out of an annual meeting?
She turned to FreemanXP, Freeman's creative agency arm with whom she had worked with in the past, to help her set a redesign and rebranding strategy. With FreemanXP, she led an in-depth strategic process to create a three-year plan to evolve the overall brand and elevate the attendee experience.
Creation of that strategic plan took 18 months, says Dustin Sparks, vice president, experience design, lead creative for Freeman and FreemanXP with ADA.
Working alongside the ADA, the Freeman Enterprise (expo, AV, creative) went into action to create a fully integrated concept that started with an audience analysis to determine a new name, logo, and branding for the annual meeting that would resonate with the target audience. "We selected a sample group to survey, and the results showed some surprising data," says Mills. Among those findings: respondents had an extraordinarily strong connection with ADA, the mothership.
The one theme that stuck out? "We rotate our meeting all over the country, so the fact that we are national, we are American, and that ADA itself has such a strong brand, resonated," says Mills. "We leveraged that to help us arrive at our new name: ADA: America's Dental Meeting."
The survey also revealed far more about the personae of potential attendees, adds Sparks. "We discovered that the younger members wanted more technology and hands-on learning experiences, so we were able to incorporate technology into the hands-on sessions. Everything we survey is based on behavior, and the information we collect is much broader than behavior related to attending meetings. We want to understand how people want to be communicated with, how they want to interact with information, so we can create different learning experiences for different attendees," Sparks states.
"You get a kind of perspective around peoples' perceptions, and from there we create a mapping process, understanding what your desired attendees believe or don't believe about you and your meeting. We manage toward gaps we find, elements the meeting doesn't offer, recognizing the type of attendee we want to attract. We do a competitive analysis of other meetings. Ultimately we create a sweet spot, mutually successful for the attendees, the exhibitors, and the organizer."
Freeman used the data as a jumping-off point to transform the event's entire look, feel, and design with new signage and promotional materials. "We redesigned and rebranded our event," says Mills, "and decided to do a soft rollout on site at our 2013 meeting in New Orleans."
The strategic plan will be fully rolled out by the October 2014 meeting, and over the next two years. "We are gathering more and more behaviorial data to do more targeted tie-ins on site as well as more individualized and personalized marketing before the meeting," Mills says.
Among the changes at the 2013 annual meeting:
• Freeman wove innovative technology, fabric, and custom elements to bring the new brand identity to life and engage attendees in unprecedented ways; the ADA brand was incorporated into the new name of the meeting, because of members' affinity with the ADA.
• The opening general session, which featured President Bill Clinton as the keynote speaker, used five giant screens to create a dynamic experience. (Approximately 90 percent of attendees rated their overall experience at the general session as excellent or good).
• Giant entrance units to the exhibition hall incorporated dynamic video content plus audio on four screens using an advanced rear-projection technology from a company called Vikuiti. This created the illusion of floating video—a cool canvas for ever-changing messages.
• By weaving continuing education courses throughout the show floor, ADA was able to encourage traffic flow to exhibitors' booths. In fact, the Health and Fitness Center, a new area featuring courses on nutrition and wellness, and the Education in the Round live-patient operatory courses were completely sold out. The Dental Office Design Center and the New and Emerging Speaker Series were also popular.
The ADA received praise from attendees in followup evaluations, according to Mills, with some saying they "felt energized and educated," and others dubbing the program the "best ADA meeting I have ever been to." More than 90 percent of attendees were satisfied or very satisfied with the meeting and 95 percent thought the meeting was effective in addressing their reasons for attending. In addition, dental professionals took 40 percent more continuing education courses at the 2013 meeting than in 2012.
Sparks, who works with many different clients in the corporate and association world, has strong praise for the staff and volunteers at the ADA. "What the ADA did is extremely brave. We were expecting our survey and eventual path to be about event objectives, but we came out with an entire redo of the show's branding. They showed a significant trust in the process; they opened their eyes wide enough to listen to members, both attendees and non-attendees," says Sparks. "That's not a common or comfortable place for an association, so I applaud the board, the council, and staff, for making a major decision to change and elevate their brand."
In 2014, the ADA plans to incorporate even more innovative attendee and exhibitor experiences recommended in the marketing strategy. Some of the high-level goals will be to enhance adult learning by upping the level of interaction with technology, facilitate networking among all attendees, and create online forums for year-round interaction.
Top 15 Medical Meetings

According to the Healthcare Convention and Exhibitors Association, which releases its annual Top 50 Largest Healthcare Meetings list each June, the sector that reported the largest number of top 50 shows in 2012 was dental. A total of seven dental meetings made the year's top 50; six of them made the top 15.
FIME Show, a medical trade show based out of Miami, took the top spot in 2012 as the largest reported medical meeting with 54,147 total attendees. In the previous four years, the top spot was held by either the Radiological Society of North America or the Greater New York Dental Meeting. These events ranked two and three respectively in 2012.
Total reported attendance for the top three events is separated by only 600 attendees. Rounding out the top five are two new entrants: the Healthcare Information & Management Systems Society and the American Dental Association.