In mid-November, destination management giant PRA acquired One Smooth Stone, an event and communication agency based in Chicago. The move will allow PRA, headquartered in Chicago with 27 offices throughout North America, to expand its creative and production services.
Less than six weeks before that announcement, AlliedPRA and its acquired offices of DSC, Briggs, and Destination Nashville announced their coming together as the unified brand PRA. "Change in this sector is necessary. Our corporate, association, and third-party clients are asking us to expand our reach through a service model that delivers compelling experiences with them," PRA CEO Tony Lorenz, CMM, said at that time.
The acquisition of One Smooth Stone, a 23-year-old firm, aims to fulfill that goal."We've been asked by our event clients to build a toolkit of solutions that will meet more of their needs, especially on a creative and production level," Lorenz said. Mark Ledogar, president at OSS, added that "PRA's strategy for the next generation of business events is spot on. We now have a stronger support system, and a broad footprint to activate anywhere in the world. Together we provide a fully integrated event solution that spans strategy, messaging, creative, and execution."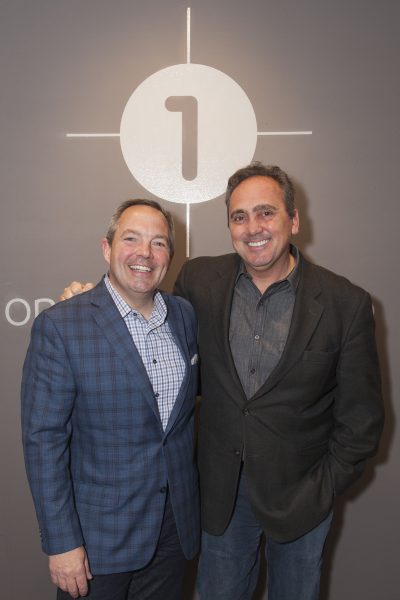 Also in mid-November, live-event producer GES added three experienced people to the organization in order to fulfill the growing analytical needs of its North American clients. Joining the team are Arjun Chakravarti, senior vice president of analytics & insights solutions; Ben Olson, vice president of experiential engagement; and Ann Marie Burke, director of experiential engagement. "These are new positions and part of the expansion of GES' strategic client services," says Detra Page, the firm's senior manager of corporate communications. "We're investing in analytics so that we can be better advisors to our clients. Event strategy based on in-depth data analytics and market insights is critical to experiential marketing success, and GES is committed to helping clients continuously add value to their events."
Complementing its focus on event strategy and creative services, GES now provides data analysis on global industry trends for clients' businesses and product/service sectors. Leading this effort is Chakravarti, most recently an assistant professor of management and marketing at the IIT Stuart School of Business in Chicago, where his research employed tools from psychology, economics, and statistics for the study of marketing strategy and managerial decision making. He also served as managing director of Level 100, a boutique innovation and analytics consulting firm. Chakravarti holds both an MBA and a Ph.D. from the University of Chicago Booth School of Business in Behavioral Science, with an emphasis in Management and Marketing Research. He reports to GES North American President Jay Altizer.
"Arjun comes with a wealth of experience in combining data with actionable market insights to provide analytics that drive strategic plans and deliver impactful experiences, leading to long-term business success," said Altizer.