1. Provide healthy food.
2. Give them a break from their chairs.
A recent Hilton survey of meeting attendees revealed that planners can increase meeting productivity and attendee satisfaction by taking these two actions. At last, you can dare to order nutritious food for breaks and buffets: that's what attendees want! "We found that 7 in 10 meeting attendees said they'd have a more positive attitude toward attending meetings if they knew there would be healthy menu options," says Toni Zoblotsky, director of B2B marketing at Hilton.
Based on the survey results, Zoblotsky spearheaded an expansion of the hotel company's Meet with Purpose initiative to give planners an easy way to choose healthy breaks and meals and to incorporate many different levels of exercise into their meeting agendas.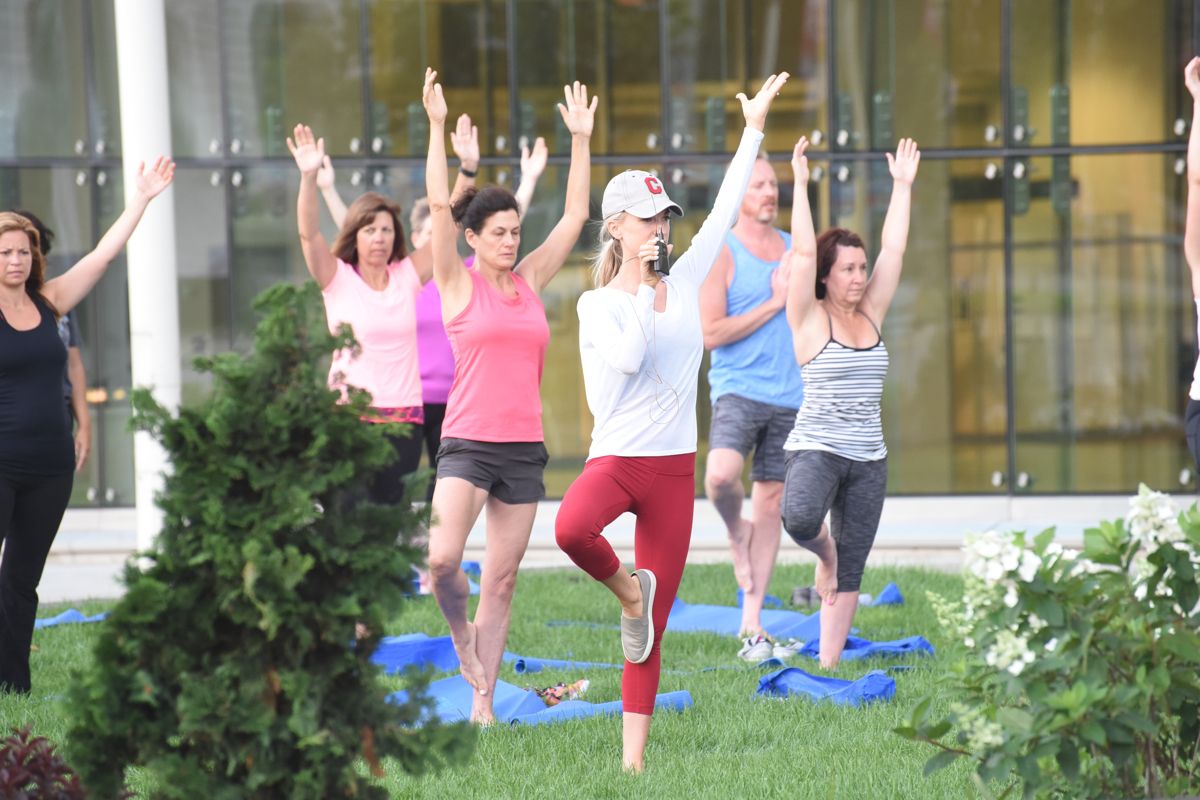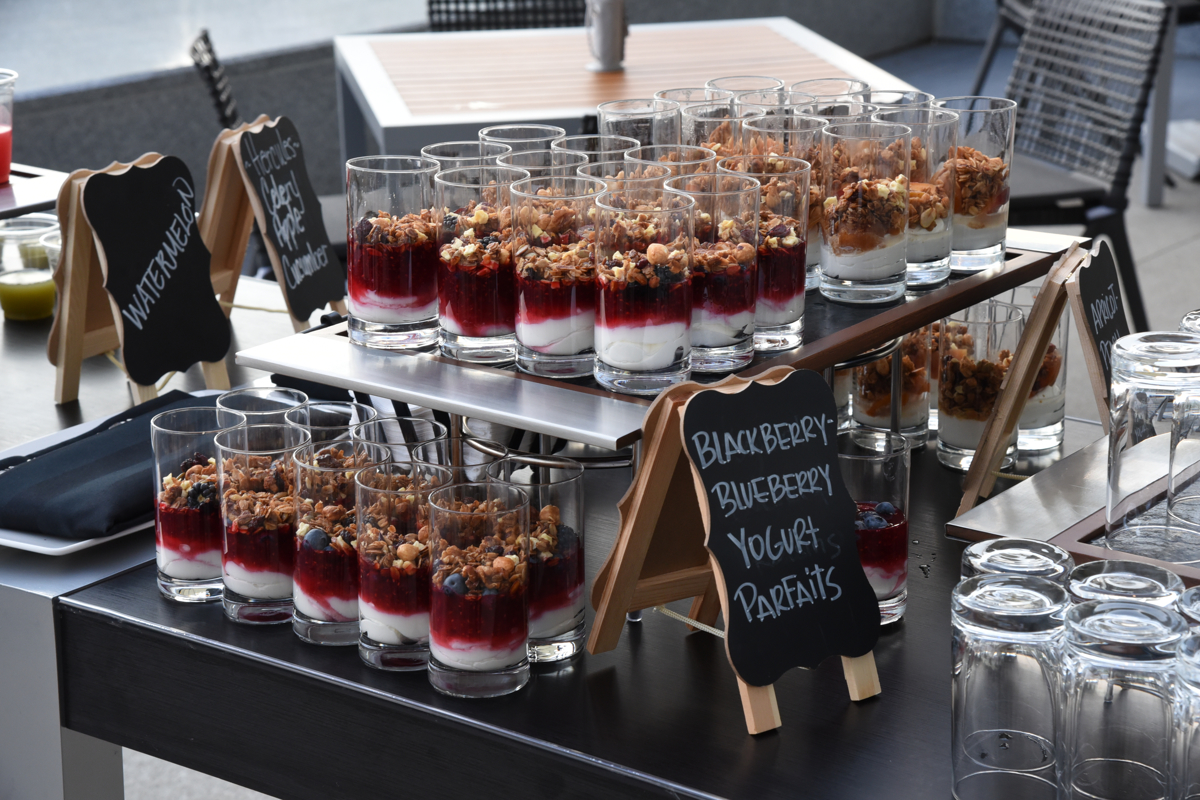 Agenda Shakeup
Hilton surveyed travelers from the U.S., U.K., and Germany between the ages of 18 and 64 who were employed part time or full time and who had attended at least one work-related conference or meeting in the previous 12 months. Among the findings demonstrating a real need to shake up the typical meeting agenda:
• Almost half the U.S. respondents reported falling asleep or feeling drowsy during conferences (usually between 2 p.m. and 4 p.m.).
• Three out of four U.S. respondents blamed their afternoon productivity slumps on heavy lunches.
• Globally, 9 out of 10 respondents said a walk or a stretch would re-energize them through a sluggish afternoon.
• Both globally and in the U.S., 7 of 10 respondents said a good diet and exercise are important parts of daily life.
Food and Fitness
A unique element of Hilton's Meet with Purpose menu is the pairing of meals or breaks with activities. For example, a Start Strong breakfast option is "Yoga and Yogurt," where a 50-minute yoga class is followed by yogurt parfaits, featuring seasonal fruit and house-made granola.
The Midday Stretch Break pairs protein-packed snacks such as veggies and hummus or quinoa salad with a 10-minute instructor-led series of stretches and breathing exercises easily done in business attire. (Optional: an instructor-led, fresh-air walk.)
For lunch, get attendees participating with the "Cut & Create" salad bar, where guests choose from a variety of leafy greens—snipping them with their own scissors—and piling that base with healthy selections of toppings and dressings. Servers pass proteins (grilled skirt steak or tandoori chicken) along with whole-grain bread for a complete meal.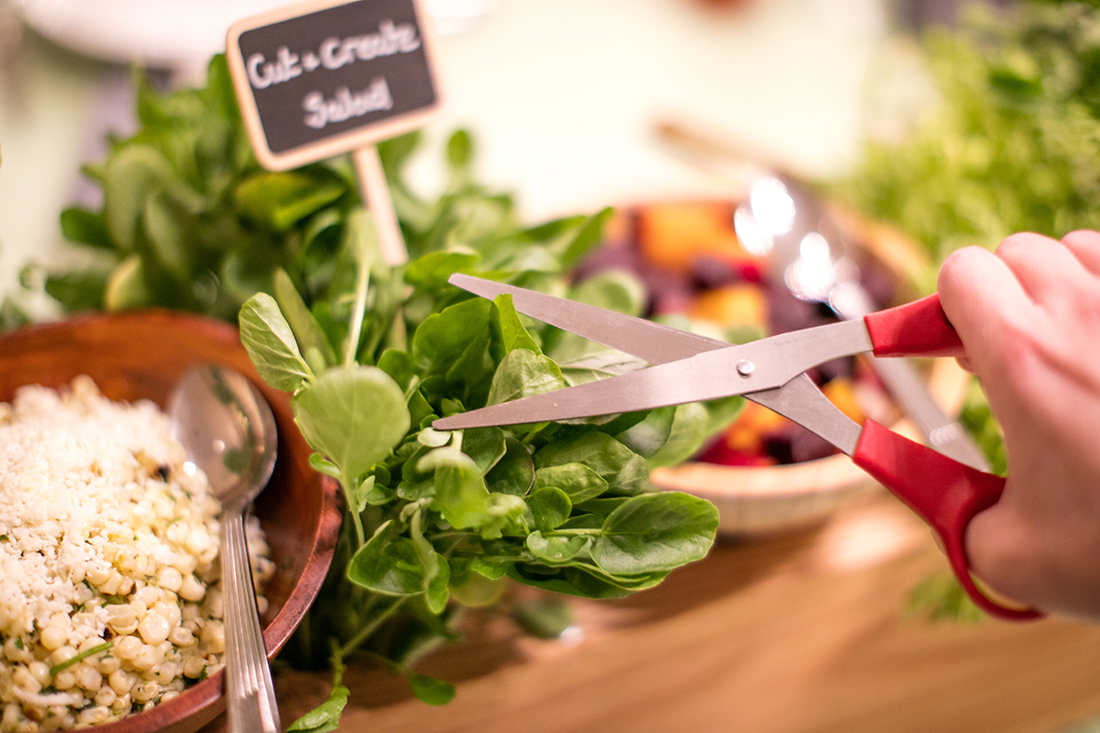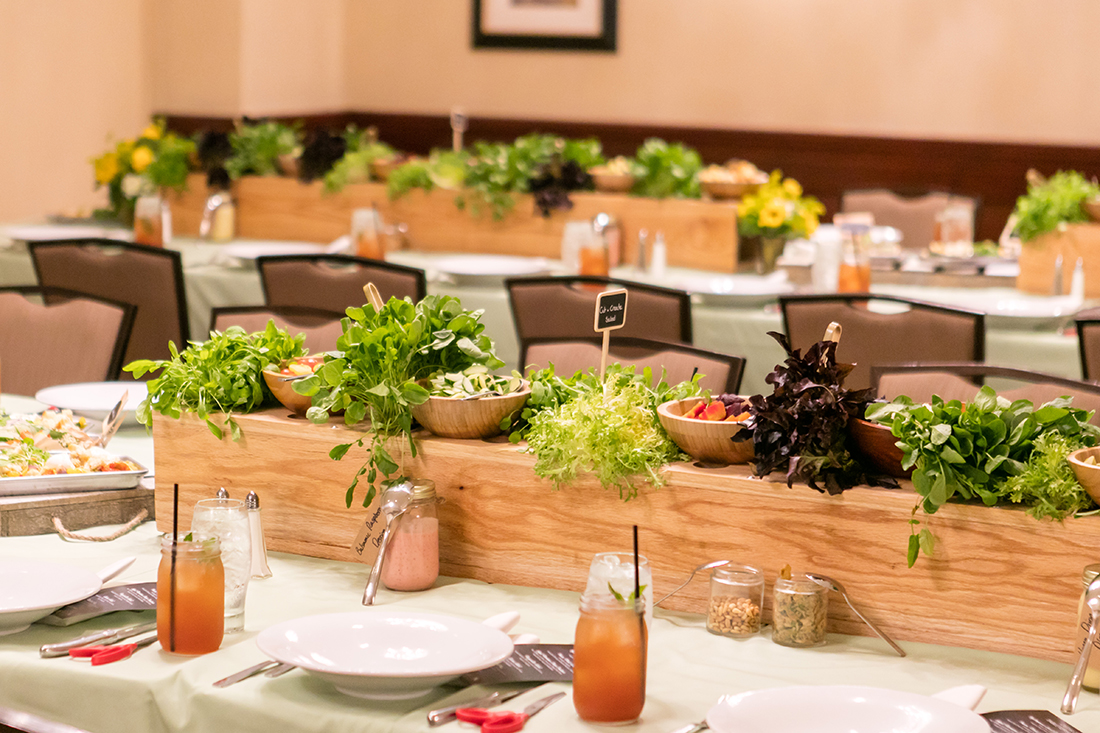 "We'd like to think that any of our Meet with Purpose menu packages will keep travelers 'on the rails,' so to speak, with their eating and exercise regimens," Zoblotsky says. "These menus are designed to be visually appealing while delivering sustenance and satisfaction—to be both healthy and delicious. Who says those two terms have to be mutually exclusive? We don't!"
The Cut & Create salad bar was created at the Capital Hilton in Washington, D.C., she says, and has been a hit. "I can totally relate to the desire for healthier, more wholesome food options at meetings," Zoblotsky says. "I asked an executive if he enjoyed his 'cut and create' lunch, and he said, 'I'm completely satisfied without feeling stuffed. I'm the kind of guy you can't put in front of a buffet, as I don't make good choices, so I loved it.' This struck a chord with me, and it was this conversation that assured me we had a winning concept.
"I'm excited about the initiative because what started as a personal passion for me has grown into something quite meaningful to our company and hopefully the industry."
Attendees Said It
"Attendees are desperate for change," she concludes, citing the recent survey. "More than half of attendees feel that they aren't able to maintain healthy routines while attending meetings. The goal for us was to develop an offering for meeting professionals that would address these issues. Meet with Purpose takes the friction out of business travel for meeting attendees by allowing them to maintain their healthy lifestyle while at our hotels."
Hilton first launched Meet with Purpose in January 2015 as a way to inspire meeting professionals to create healthier, more sustainable events. The expanded Meet with Purpose initiative is being rolled out in Europe and the UAE in addition to the 40 U.S. hotels offering the Meet with Purpose menu.
For more information, visit the redesigned Meet with Purpose website.