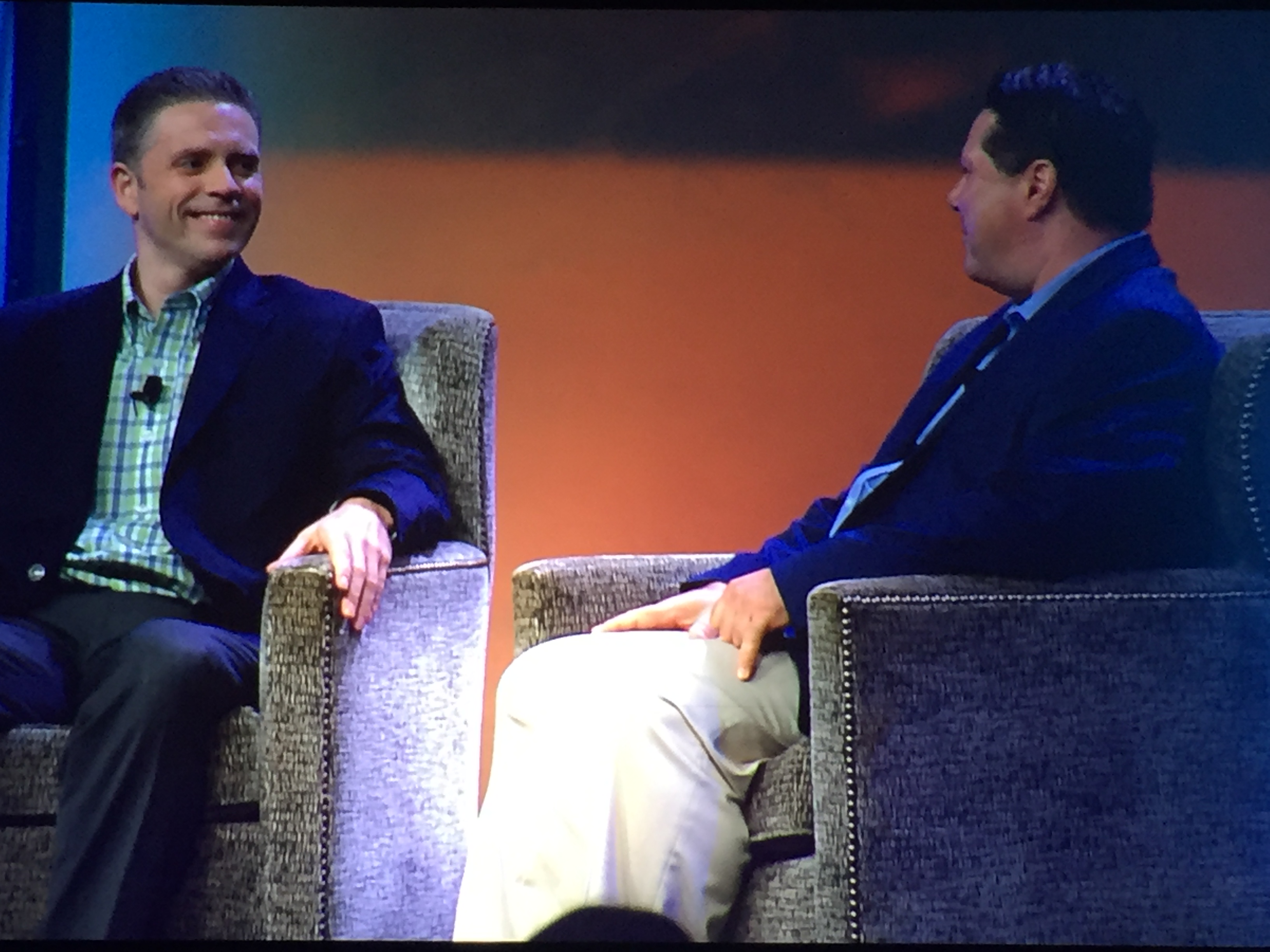 This year's Financial & Insurance Conference Planners Annual Conference drew a record number of planner members—264—to the Omni Nashville Hotel in November, bringing the total number of attendees north of 700. FICP outgoing Chair Caryn Taylor Lucia, vice president, corporate event marketing, SEI, opened the conference with a recognition of those who have been members for 15 and 20 years, and also with a welcome to the 156 first-time attendees at this year's conference.
The association is invigorated by the new mission, vision, and brand statement launched earlier this year, said Taylor Lucia. FICP also is living out its new branding by doubling down on its efforts to strengthen its members through education, outreach, and partnerships, both at the conference and throughout the year. Over the four-day event, planners and hospitality partners had opportunities to learn with and from each other, not just networking but developing real relationships and growing the sense of close-knit community FICP is known for.
Related: Gallery—The FICP 2016 Annual Conference in Photos
At the closing general session, FICP Executive Director Steve Bova, CAE, played morning talk-show host to incoming 2017 Chair Joe Scully, senior director, John Hancock Financial Services. In the genial back-and-forth, Scully said FICP plans to do even more to integrate FICP into its members' daily lives. For example, FICP will be providing video clips of session speakers throughout the year so members can continue to learn.
FICP also is going to continue to support its members' professionalism and career growth with more education that emphasizes strategic and leadership skills, he added. FICP's educational activities will increasingly be designed to meet the needs of senior-level planners, while simultaneously providing more support for emerging professionals, said Scully.
Safety First
Sheila Cleary, assistant vice president, recognition and conferences, National Life Group, who Taylor Lucia recognized for her outstanding performance as both this year's Annual Conference chair and her work as past chair of FICP, took a page from one of the breakout speakers in her remarks at the opening general session. In speaking with Thomas Kasza, president of Corporate Risks Group and an expert on event risk management, Cleary said she learned a trick that can help keep meeting attendees safe in the event of an emergency.
She told the audience to shut their eyes and put their heads down, then think of where the exits were in the room. She then had everyone open their eyes and study a schematic of the building they were in, including exits and a rendezvous point in the parking garage, then try again to visualize the exits with their eyes shut. People found it much easier to do it the second time around.
"You have to train attendees to be aware of exit plans and rendezvous points," she said. Announcing where the exits are at the start of every session should become part of the meeting norm.
Incoming Leaders
New members of the FICP Board of Directors are Erin Longo, CMP, Prudential; Wayne Robinson, CMP, FM Global; and Lynn Schwandt, CMP, Thrivent Financial.
Continuing board members include 2017 Chair Joe Scully; 2018 Chair-elect Marcia Merando, Frankenmuth Insurance; Past-Chair Caryn Taylor Lucia, SEI; Michael Burke, CMP, The Hanover Insurance Group; Sherri Lindenberg, CLU, Crump; and Katie Senkowski, CMP, AIG Benefit Solutions. The board members completing their terms are Shelia Cleary, National Life Group; Karin Pontelandolfo, CMP, Liberty Mutual; and Kathy Roche, Western & Southern Financial Group.
New members of the Hospitality Partners Advisory Committee are Michael Dominguez, MGM Resorts International; Lynn Lee, AlliedPRA, Inc.; and Carolee Weinstein, Omni Hotels & Resorts.
Continuing HPAC members are HPAC Chair Linda Burley, CMP, The Westin Las Vegas Hotel; Cosimo Bruzzese, Briggs, Inc.; Martin Johnston, Montage Hotels & Resorts; and David Riederman, CAE, Hyatt Hotels Corp.
The HPCA members completing their terms are Chris Gilbert, Belmond Charleston Place; Isabel Mahon, Fairmont Hotels & Resorts; and Kevin Regan, MBA, Azamara Club Cruises.
Silent Auction Raises Big Bucks for Junior Achievement
FICP's silent auction had some pretty amazing offerings—and some pretty amazing bargains. Meeting professionals and hospitality partners made their bids and scored some sweet deals, but the big winners were Junior Achievement Worldwide and Junior Achievement of Middle Tennessee, which received the proceeds of the silent auction—a whopping $51,616.59.
Junior Achievement has been FICP's philanthropic partner since 2012.
2017 FICP Events
FICP Winter Symposium, Boston Park Plaza, Boston, January 29–31
FICP Educational Forum, Montage Palmetto Bluff, Bluffton, S.C., June 26–28
FICP Summer Symposium, Sheraton Centre Toronto, Toronto, Ont., Canada, August 24–25
FICP Fall Symposium, Hyatt Regency Tamaya Resort and Spa, Santa Ana Pueblo, N.M., September 13–15
FICP Annual Conference, Manchester Grand Hyatt, San Diego, November 12–15