Financial & Insurance Conference Planners is introducing three new events to its annual calendar starting in 2014. With membership continuing to increase, and a sellout crowd in Boston for the 2013 FICP Annual Conference, the organization now will hold five meetings throughout the year.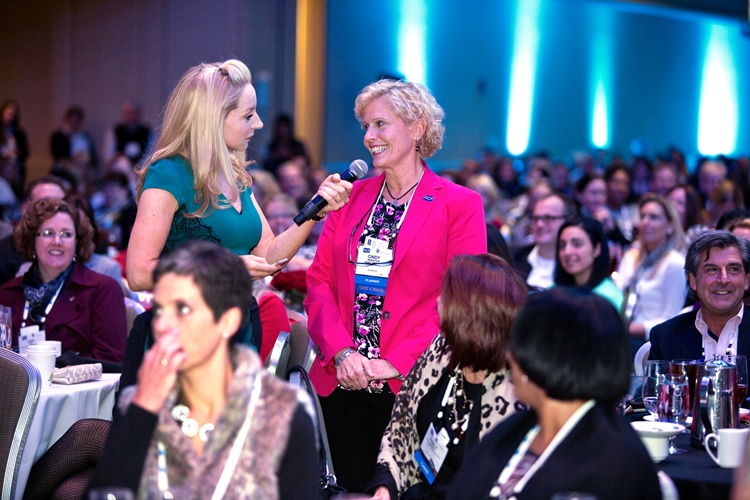 Previously, the association held regional meetings, some of which drew large crowds and others of which were sparsely attended. The new events for 2014 are not regionally focused, but will retain education and networking as their goals, also keeping to FICP's target ratio of planner-to-hospitality-partner attendees.
Jana Stern, director, conventions and conference planning, at ING, who took over as the 2014 FICP Chair at the close of this year's annual conference, explained that programming at the three new meetings will be similar, but they will be spread out in terms of timing and location. "The intent is for planners to select an event that works with their own calendars," she said. The winter meeting will always be held in the Northeast U.S.; the summer meeting will always be held in Canada; and the fall meeting's location will move around North America depending upon where that year's FICP Education Forum and FICP Annual Conference are held.
The 2014 event calendar includes:
January 27–29  FICP Winter Symposium at the Conrad New York, in New York City. (Planner registration is open now for this event at the FICP Web site. Registration for planners is $200, which does not include accommodations. A reduced room rate of $149 plus tax is being offered for planner attendees.)
June 18–20  FICP Education Forum at The Ritz-Carlton, New Orleans, in New Orleans
August 21–23  FICP Summer Symposium at the Omni King Edward in Toronto, Ont., Canada
September 7–9  FICP Fall Symposium at The Ritz-Carlton, Rancho Mirage, in Rancho Mirage, Calif.
November 16–19  FICP Annual Conference at the Hilton Waikoloa Village in Waikoloa, Hawaii Island
New FICP Leadership Announced
In addition to 2014 Chair Jana Stern, the FICP Board of Directors includes continuing members Jeff Leggett, Co-operators Insurance; Kelli Livers, CMP, Forethought Financial Group; Marla Hannigan, CMP, Mutual of Omaha; Caryn Taylor-Lucia, CMP, SEI; and Chair-Elect Shelia Cleary, National Life Group.
New board members are Karin Pontelandolfo, Liberty Mutual; Marcia Merando, Frankenmuth Insurance; and Kathy Roche, Western & Southern Financial Group. Leaving the board this year are Koleen Roach, Securian Financial; Eldon Gale, Nationwide Insurance; and Lindsay Maloni, MetLife.
The incoming Chair of the Hospitality Partner Advisory Council is Clarence Day, CMP, The Ritz-Carlton, Kapalua. Remaining on the council for 2014 are Padraic Gilligan, Ovation Global DMC; Julie Holmen, Tourism Toronto; and Isabel Mahon, FRHI Hotels & Resorts. New HPAC members are Kevin Regan, Silversea Cruises; Chris Gilbert, Charleston Place; and Linda Burley, CMP, Red Rock Resort. Leaving the council are Bob Beach, Destination Hotels & Resorts; Diane Goodman, CMP, Goodman Speakers Bureau; and Colleen Brzozowski.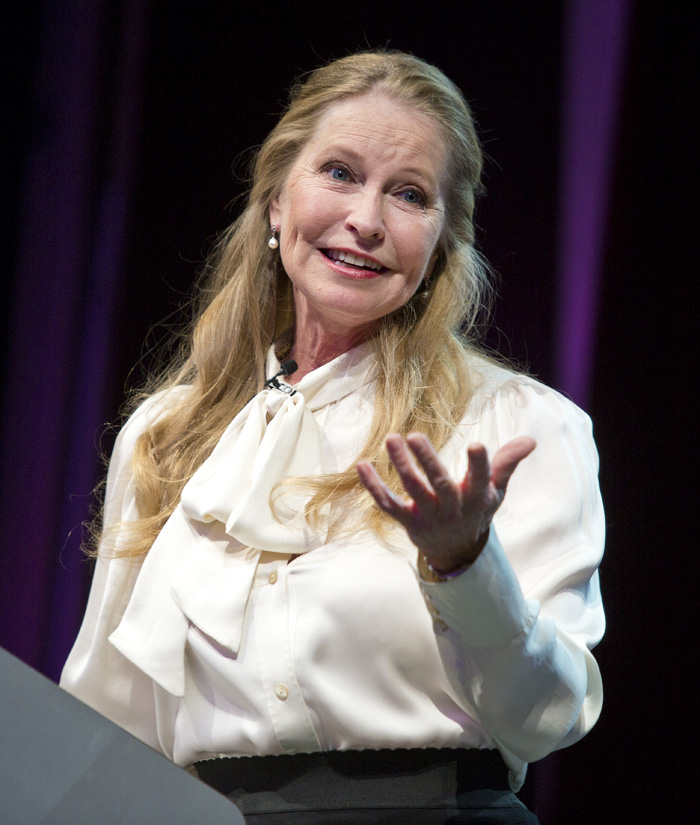 Lisa Niemi Swayze Inspires
Closing the 2013 FICP Annual Conference, Lisa Niemi Swayze, the widow of actor Patrick Swayze, gave a moving talk about the fight she and her husband undertook against his pancreatic cancer. It was a rare experience to listen to her, more like sitting down with a friend than watching a presenter. She was clearly moved herself as she told the story of their 34-year marriage and Patrick's diagnosis, almost as if she was experiencing the fight, the love, and the loss even as she shared it. Facing down death, she said, can teach you how to live. "That's something Patrick and I did in the last two years of his life. Every day was a fight, and every day was a victory." She also shared a favorite quote—"What would you do if you weren't afraid?"—and mentioned that she'd once tweeted it. A woman tweeted back, "I'd live instead of just existing." Said Niemi Swayze, "There's no time like the present to be who you want to be."
Silent Auction Sets Record Again
As they did last year, FICP attendees went above and beyond in their donations of, and bidding on, silent auction items. A check for $75,707 was presented to Emily Neill, president of Junior Achievement of Northern New England. She will share the proceeds with Junior Achievement International, FICP's designated charitable beneficiary. "Thank you on behalf of the nearly 40,000 students that we will serve here locally," said Neill, who also quoted Winston Churchill: "We make a living by what we get. We make a life by what we give."  
Host hotel the Sheraton Boston gave a lot to this year's annual conference, in particular the seemingly undivided attention of General Manager Angela Vento. Meeting and greeting throughout the four days of the conference, she even donned a 1980s getup for FICP's closing night event. "Thank you for being innovative and creative," she told the crowd during the opening general session. "It keeps us on our toes."
Annual Conference Dates and Sites
Always anticipated at the annual conference is the next announcement of a conference site. This year's big reveal was… Nashville! The Omni Nashville Hotel, only 49 days old at this point, will host the group November 9–12, 2016.
Before that, the FICP Annual Conference heads to the Hilton Waikoloa Village on Hawaii Island November 16–19, 2014; and to Atlantis, Paradise Island, Bahamas, November 15–18, 2015.