Exhibitors are the yin to the attendees' yang for the trade-show experience and an important revenue stream for many organizers. But don't count on them signing up for your next virtual event.
A recent survey by Tradeshow Logic, a show management company based in Marietta, Ga., found that more than a third of the 345 exhibitors who responded don't plan to participate in any virtual conferences or tradeshows in the next 12 months. Many were still bullish on in-person events, with more than a quarter of respondents expecting to attend seven or more trade shows or conferences in the coming year. Here's the data: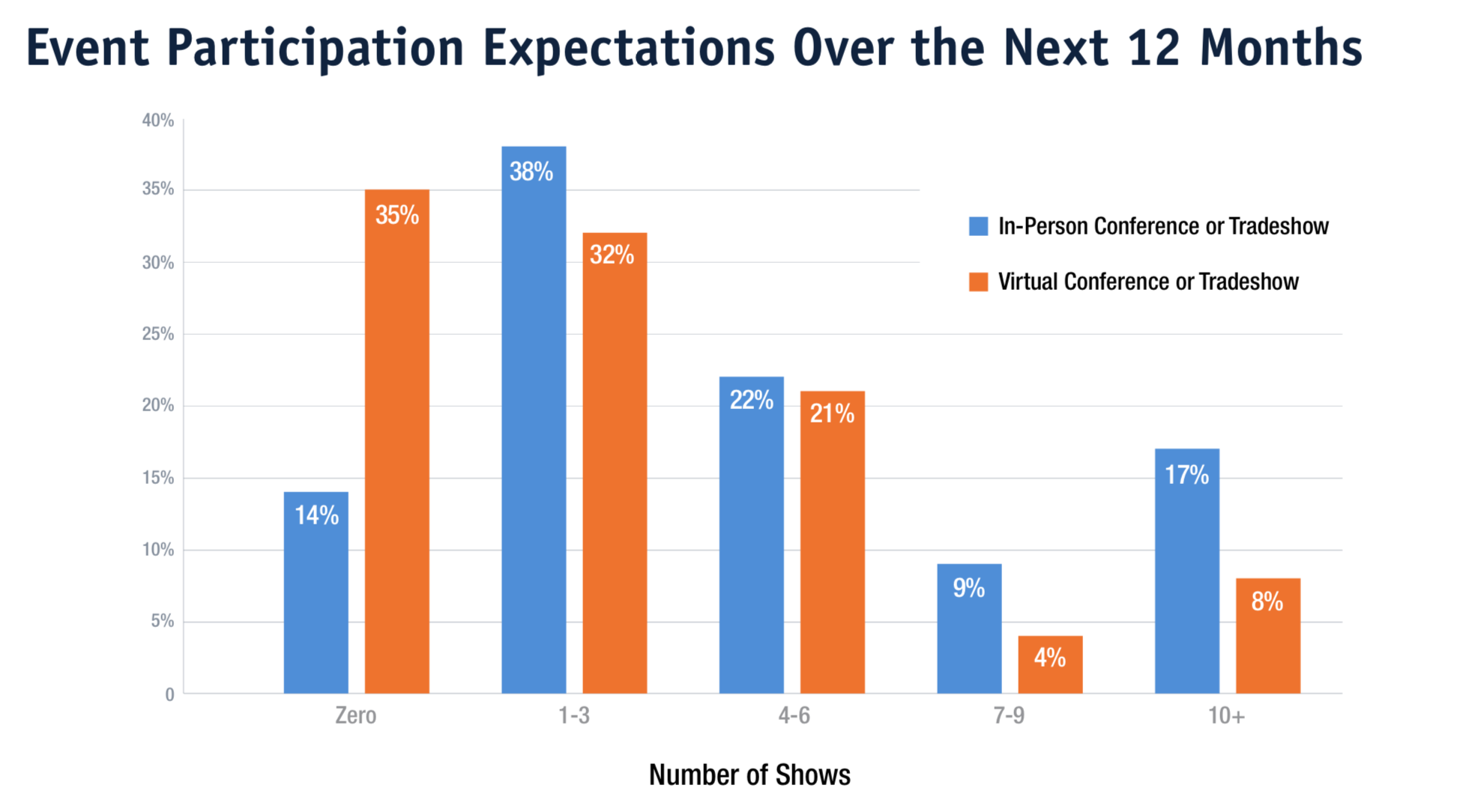 Many exhibitors are not yet convinced that virtual events are "a worthy replacement to face-to-face events," according to the Tradeshow Logic report, while "others are concerned about their ability to shift to an online format in a short period of time."
Nevertheless, the survey revealed that many are adding virtual meeting dollars to their marketing budgets. In the next 12 months, respondents expect virtual events budgets to
Increase: 37 percent
Stay the same: 45 percent
Decrease: 18 percent
Over the same period, respondents say marketing budgets for in-person events are going to
Increase: 6 percent
Stay the same: 37 percent
Decrease: 57 percent

Overall, respondents ranked education/thought leadership as the most important attribute of a virtual event, followed by networking and new product promotion. Not surprisingly, when ranking the importance of various tools to drive traffic during a virtual event, exhibitors ranked matchmaking platforms as the most useful, followed by opportunities for sharing industry knowledge and tools for conducting individual or small-group video meetings.