The Courtyard by Marriott Dulles Airport Herndon/Reston only has three meeting rooms, but since June 2023 it's had a hybrid meeting tool that may help it punch above its weight.
The 146-room Virginia property just outside Dulles International Airport was the first Marriott property to get a NodesNow board for connecting in-person and remote attendees. The technology provider recently signed a deal with the hotel giant to deliver 500 units to Marriott full-service hotels around the U.S. by end of the year.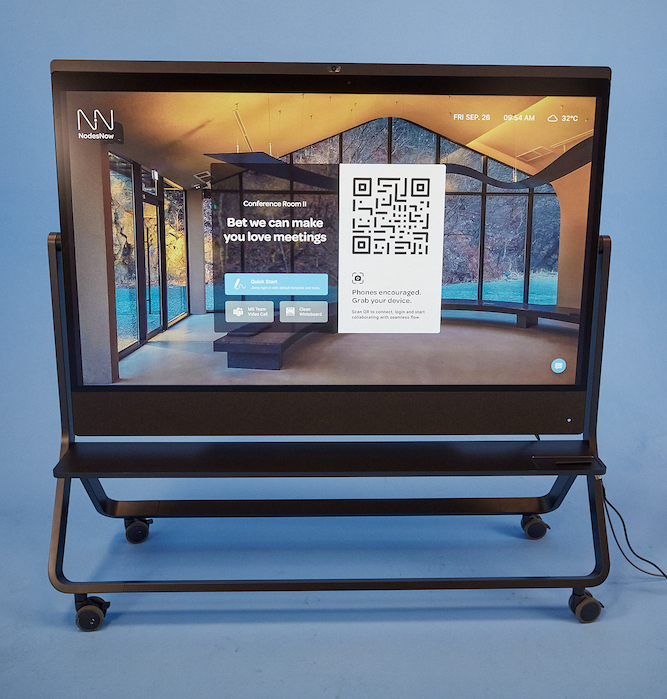 NodesNow, launched in August 2022, is a cloud-based collaboration board with an integrated microphone and speaker system. As with other cloud-connected white boards, attendees can play videos, browse the internet, open files, and display virtually any type of content. With the NodesNow board, remote attendees can also see who's in the meeting space because of the board's wide-angle camera, and they can be displayed on the board in a way that's similar to, for example, a Zoom call. Attendees can share documents; comment with notes; and collaborate in other ways that are intended to bring remote participants closer to their colleagues who are meeting in person. 

The company is forecasting sales to Marriott of 2,500 units in North America by the end of 2024, with plans to expand into Europe and Asia in 2025.